18-11-13 // MARI AND LYN ARE FEATURED IN ROTTERDAM'S ART CALENDAR 2014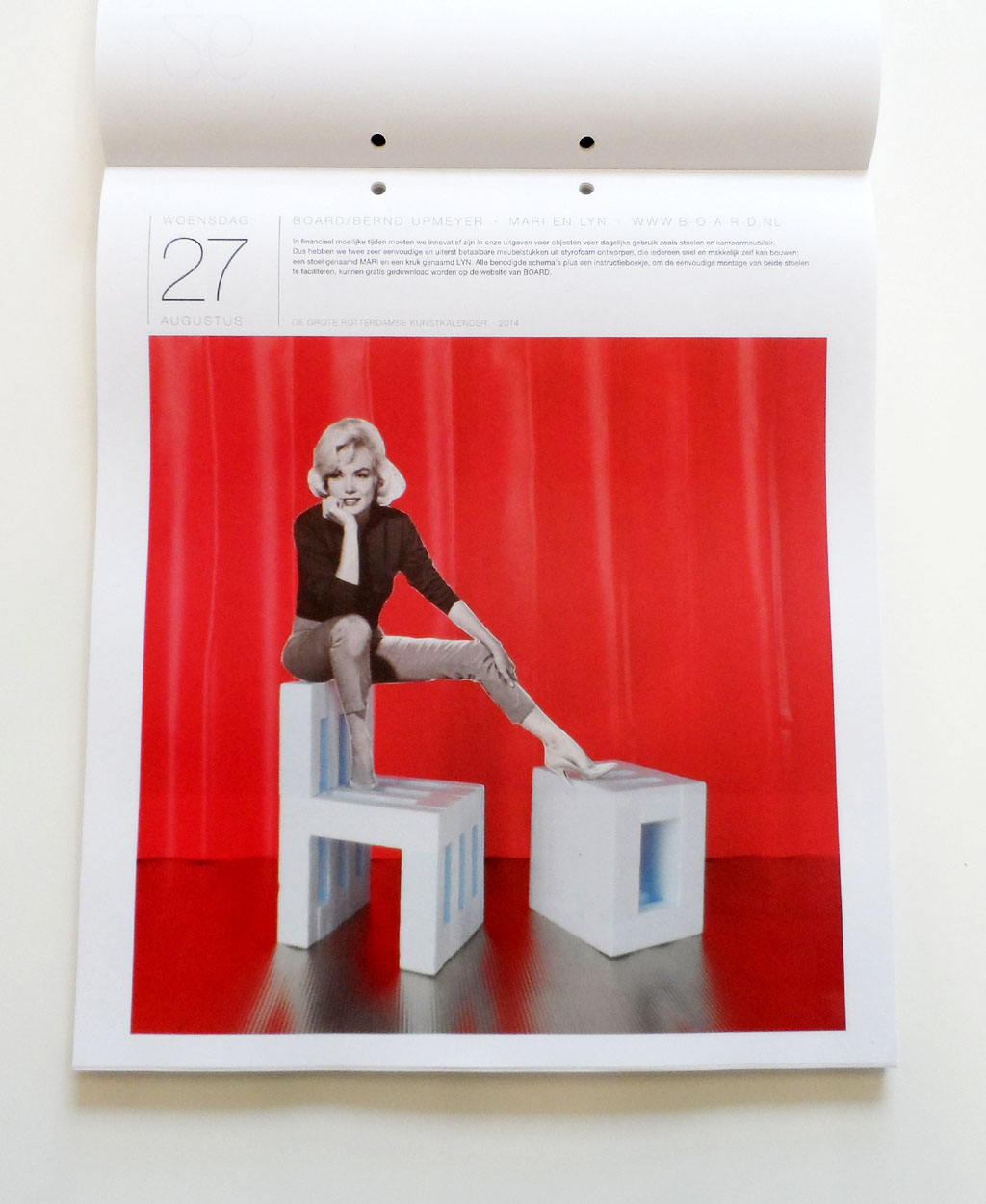 BOARD's Styrofoam chair and stool "MARI AND LYN" are featured in Rotterdam's Art Calender 2014 (De Grote Rotterdamse Kunstkalender).
The MARI and LYN project is a do-it-yourself-project to its core and designed to be used by anybody who is interested in and in need of affordable new office or home seats. The material used is one of the most profane, unglamorous and affordable substances: Styrofoam boards. The project provides all necessary plans on a 1:1 scale and an instruction booklet to facilitate the easy assembly of both seats. To be able to build MARI and LYN you only need to print the booklets and the plans that are linked below, borrow or rent a hot-wire foam cutter, if you don't have one yourself, get yourself a Styrofoam board, cut it into pieces according to the assembly instructions and glue the pieces together. Ideally, a 125cm long, 60cm wide and 5 cm high Styrofoam board should be used for each seat and cut into 28 pieces for MARI and 22 pieces for LYN. By using a Styrofoam board of such measurements almost no pieces will be left, neither for MARI, nor for LYN.
Assembly instructions for MARI (Download A5 booklet for MARI)
Assembly instructions for LYN (Download A5 booklet for LYN)
Plan to build MARI (Download A1 plan for MARI)
Plan to build LYN (Download A1 plan for LYN)