02-12-13 // OPEN PODIUM Nominated for a prize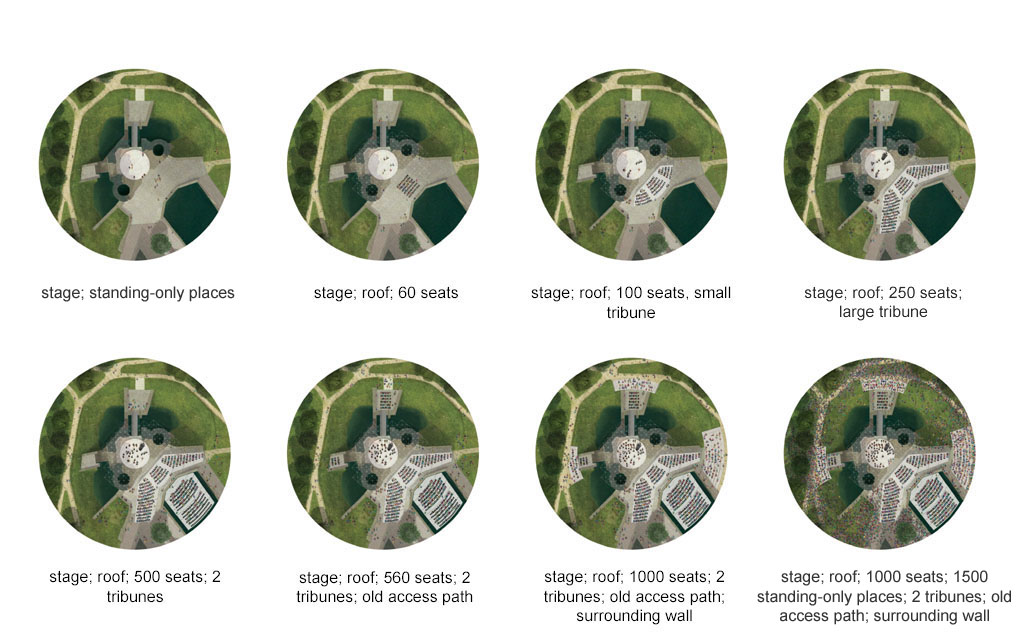 In order to create an open-air theatre in the ruins of the so-called "Keldermanspoort" in the Dutch city of Hulst that is accessible and visible from several directions, we propose a round stage. Within a radius of 32m, within which important movements are still visible and recognizable, we propose different permanent and temporary seating for the audience.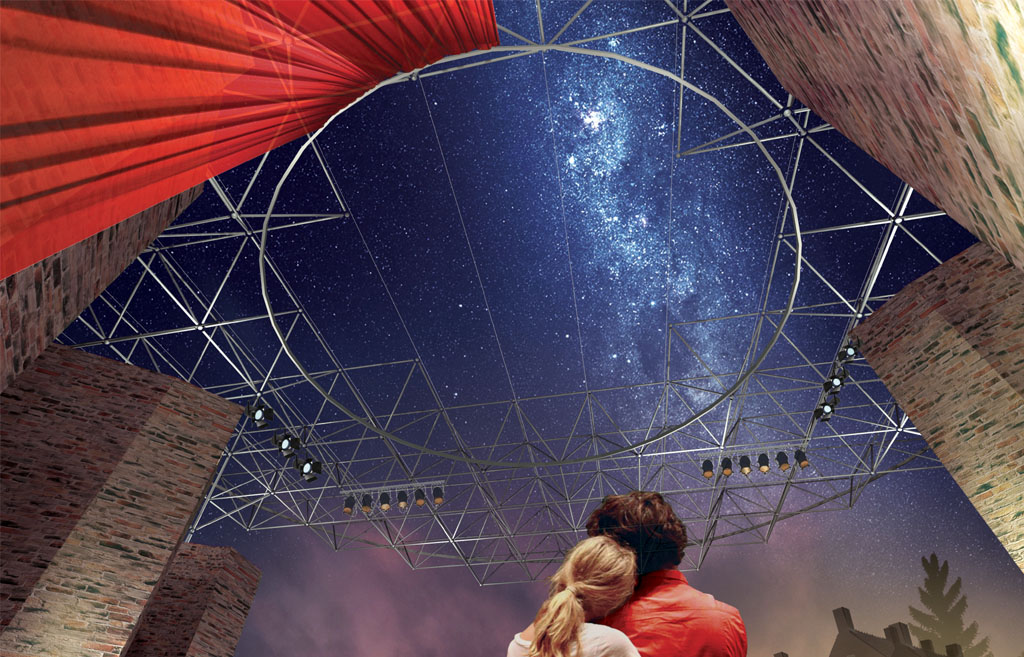 View from the stage to the sky at night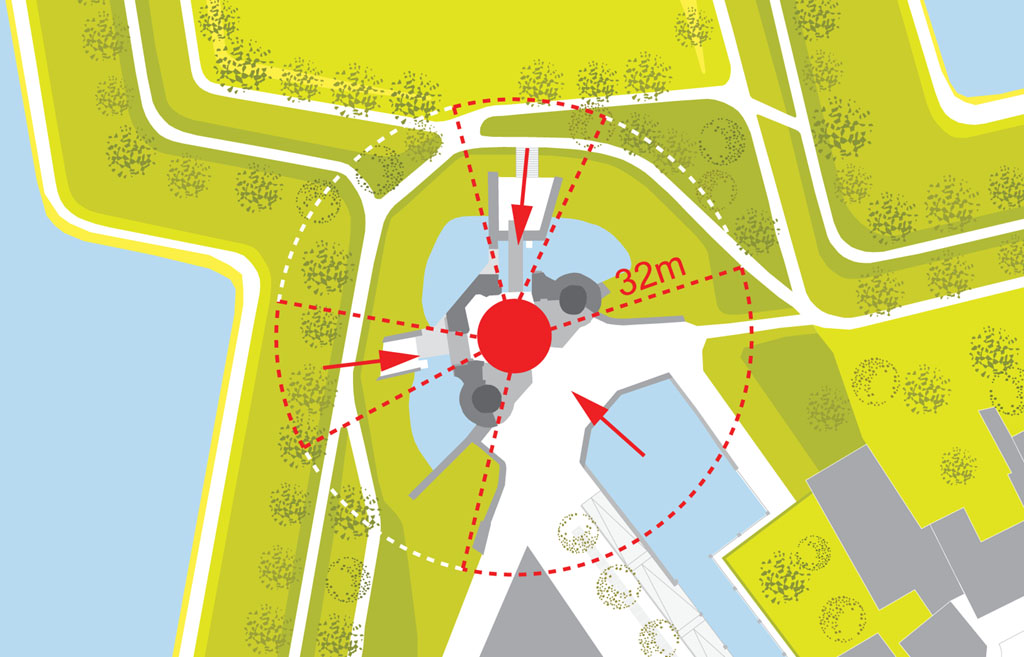 Radius of 32m around the stage, within which important movements are still visible and recognizable
Temporary and Permanent Elements
The temporary and permanent elements are a temporary stage, a temporary roof, temporary tribunes and permanent steps within the existing walls for additional seating possibilities. All temporary elements can be constructed out of simple modular wooden boards and simple steel structures.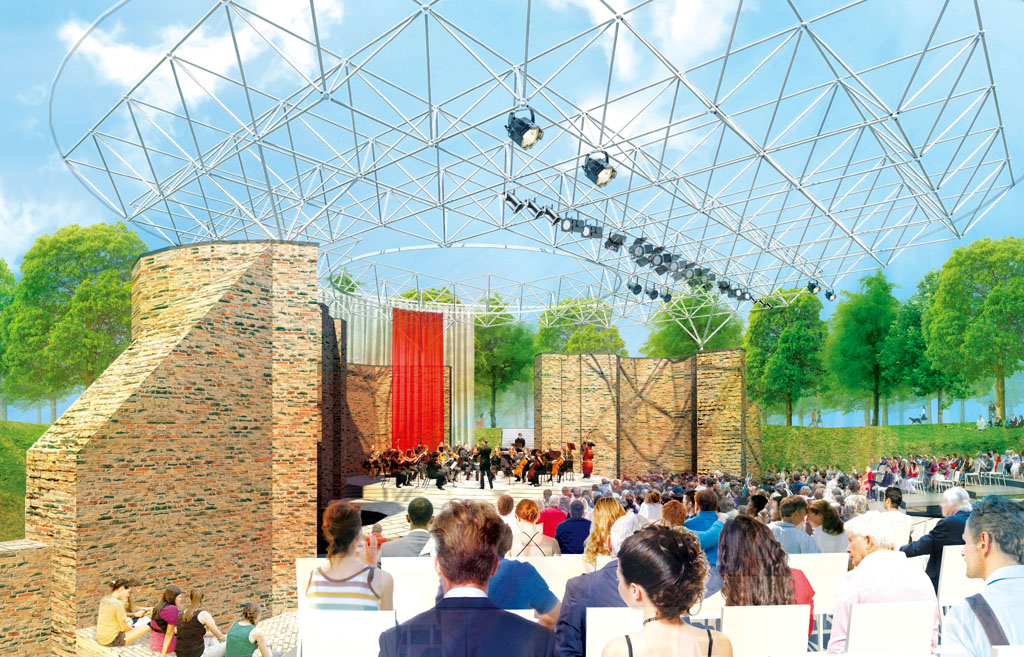 View of the stage from the tribune with 250 seats
0 to 2500 Spectators
To accommodate different available budgets, we created several different options for the open-air theatre, ranging from a simple stage without further additions to an open-air theatre with a roof, 1000 seats, and around 1500 standing-only places for bigger events. Eight of these possibilities are shown in the diagram above.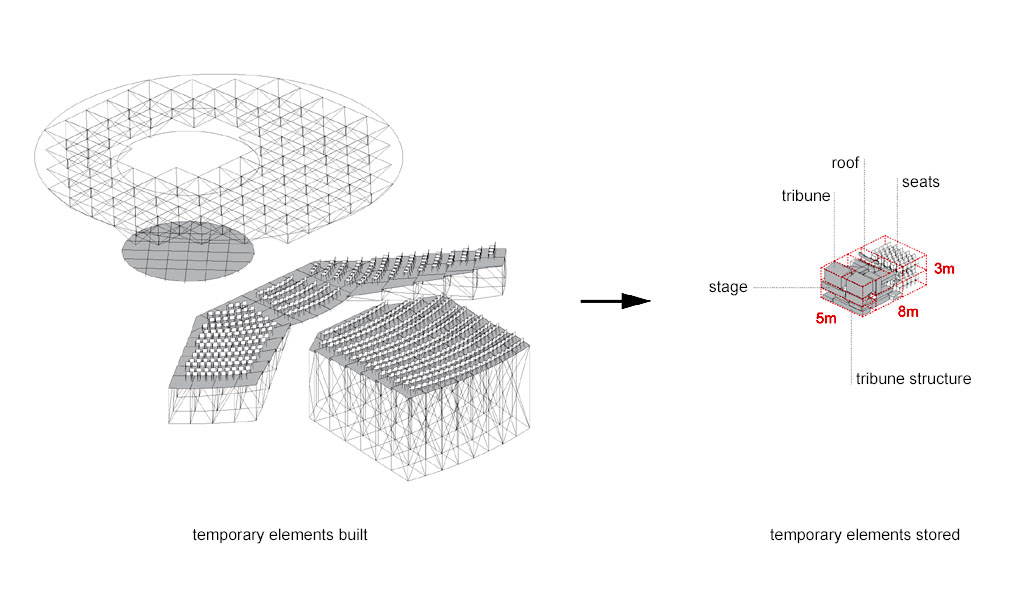 40m2 Storage
All temporary elements can be easily assembled, disassembled, and stored together with 500 chairs in a 3 metre high space of about 40m2 surface area. This makes the storage of all temporary elements very easy during the winter months and eliminates the need to build an entirely new warehouse.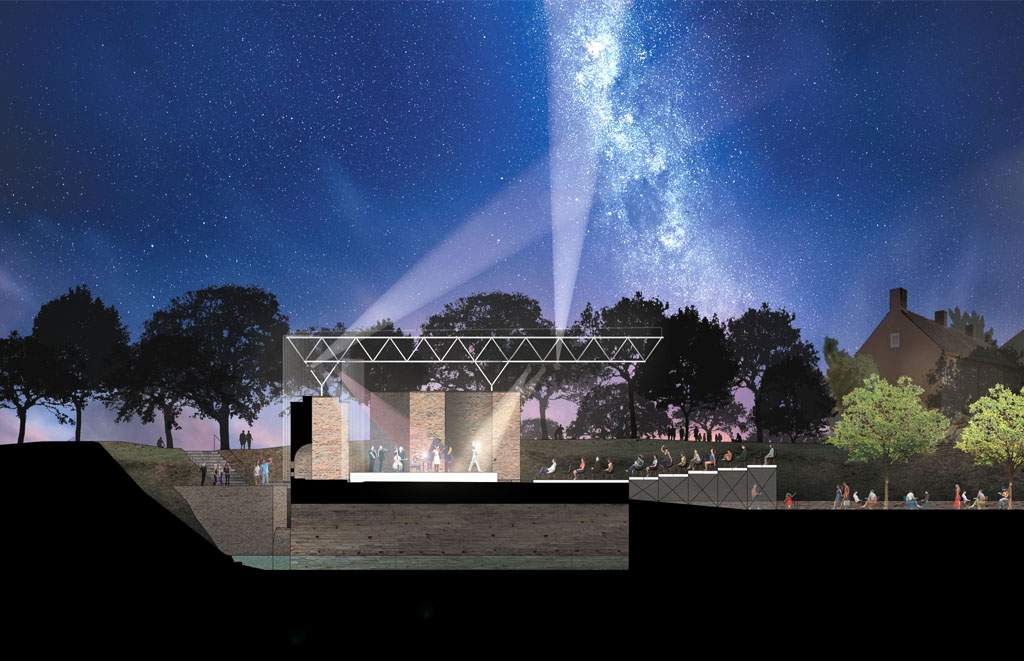 Section at night
Roof and Curtains
The roof, built out of thin steel struts and suitable for fixing all kinds of stage technology to, can easily be closed in case of rain with a system of waterproof fabric. In addition, we propose one curtain that surrounds the stage and the hole in the roof, and another one encompassing the entire roof and the small temporary tribune for 100 seats, creating an interior space around the stage.

Title: Open Podium
Project: Open-air theatre in Hulst
Date: November 2013
Type: Open International Design Competition
Organizer: Municipality Hulst
Participants: 40
Ranking: 12.
Location: Hulst, The Netherlands
Site: Ruins of the "Keldermanspoort" in Hulst
Programme: Open-air theatre
Surface: 1.000m2
Status: Competition
Awards: Nominated for a prize
Team: Bernd Upmeyer, Marcis Kalnins, Mario Yáñez Aller, Veronica Kuna