21-01-08 // BOHEMIAN CHEAPNESS – INTERVIEW WITH JAROSLAV KUBERA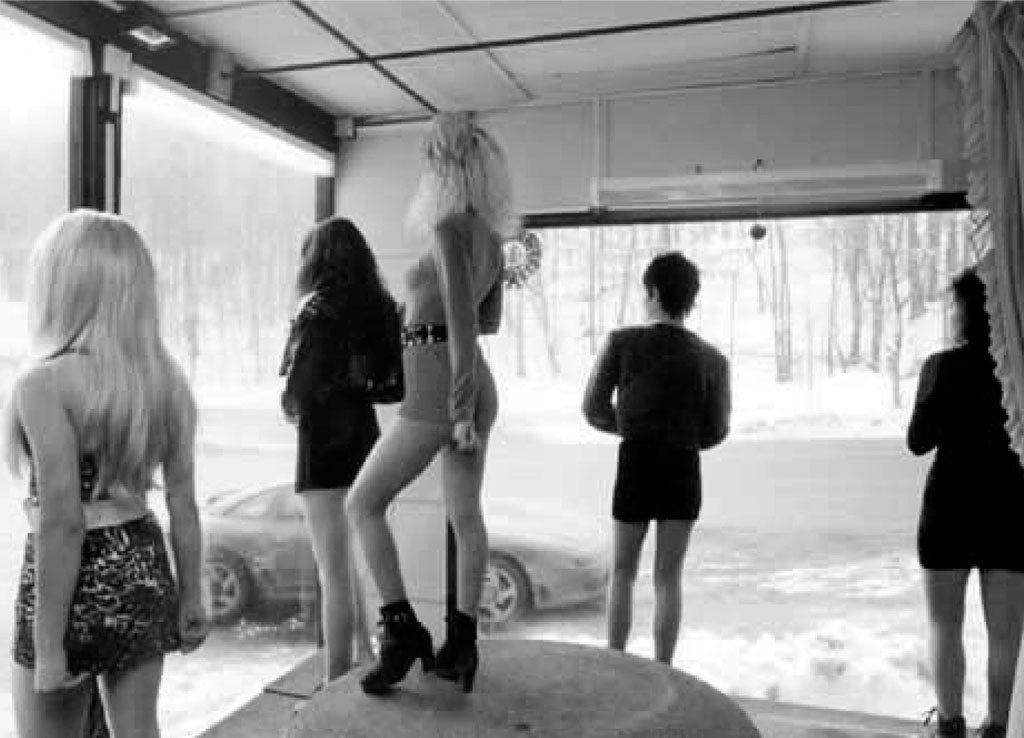 Dancing women in Teplice, 2003, photo: Sonja Zekri, ©dpa
Bernd Upmeyer spoke on behalf of MONU with Jaroslav Kubera, the mayor of the city of Teplice. Teplice is a mid-sized town with a population of around 50.000 inhabitants in Northern – Bohemia, and is located only 15km from the German border. Since 1989 Teplice has become popular as a result of its thriving sex industry. The area around Teplice has been branded Europe's biggest brothel by more than the occasional commentator. Cheap products such as cheap gas, cheap food and cheap sex combined with increasing gambling opportunities have attracted hundreds of thousands of German consumers since the demise of the USSR who cross the border and indulge themselves in the "Las Vegas of the East".
Bernd Upmeyer: In 1989, the Czech Republic gained independence and became an independent nation state. The city of Teplice was no longer located in the middle of the so-called "Ostblock", but directly at the border with a reunified Germany. What impact did this shift have on the city of Teplice?
Jaroslav Kubera: Unfortunately, the border which we have today, was the border with the former German Democratic Republic before. As today the unemployment rate in the former German Democratic Republic is the same as it is here, the situation did not change very much. The hope of a labor- exchange, I mean people traveling to work in Germany, was never really realized. People in the Czech Republic also feel deeply rooted in their region. So the idea of mobility – I mean the dream of people traveling across the border to get a job somewhere else – was a bit of an illusion.
BU: What are the biggest differences between the city of Teplice and the city of Kladno, which is of a similar size, but is located in the very center of the country and close to Prague?
JK: The cities are quite similar at first sight. Both of them are located in industrial areas, although there is less industry in our region. There is actually only one huge industrial company in the region of Teplice. But Kladno has a great advantage as it is directly connected to Prague – the capital city. And most of the people who were jobless in the nineties found a job in Prague.

BU: What would you say has been the biggest impact of its closeness to the border on the city?
JK: Generally speaking there is nothing special, but one thing is true, that Czech prostitutes have had a lot of clients from Germany. And maybe due to being a border town, we have more transport – particularly heavy transport…
…the complete interview was published in MONU #8 on the topic of Border Urbanism on March 14, 2008.
Title: Bohemian Cheapness
Project: Interview with Jaroslav Kubera
Date: January 2008
Type: Commissioned interview
Topic: Border Urbanism
Organizer: MONU
Status: Published
Publications: MONU #8, P.104-109
Interviewer: Bernd Upmeyer