16-12-13 // ARCHITECT'S NOTEBOOK – THE TREASURE HOUSE OF IDEA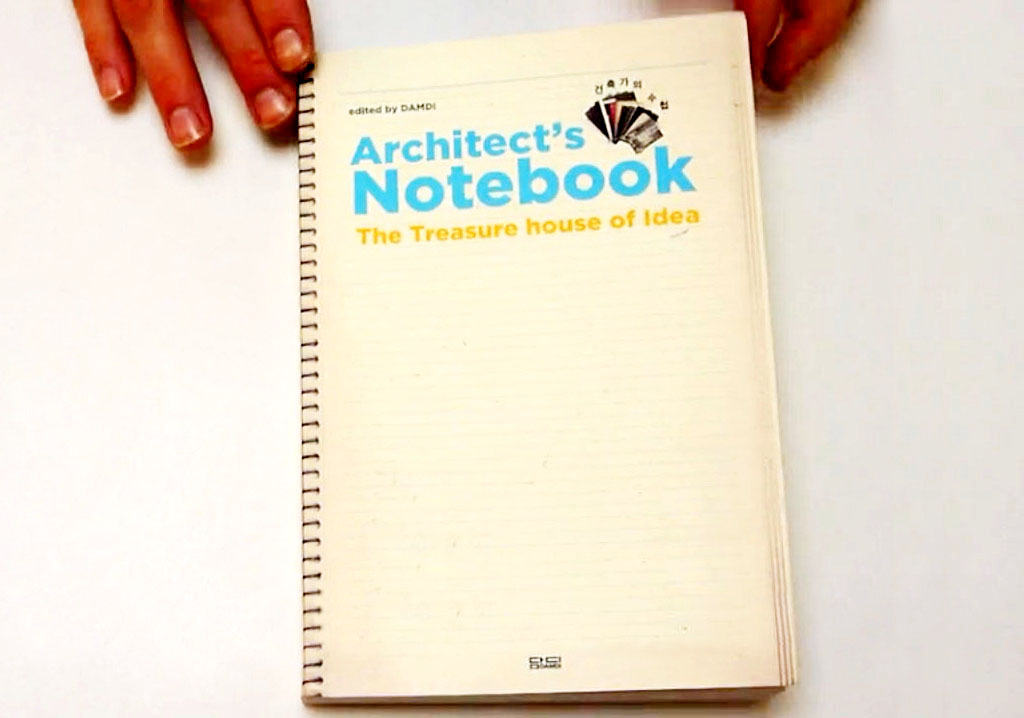 The following interview with Bernd Upmeyer appears in the contribution:
DAMDI: What is a sketchbook to you? (What does it mean to you?)
Bernd Upmeyer: A sketchbook actually means very little to me. I am not using one. The only time I ever used a sketchbook was during my first year of studying architecture, when my teacher forced us to use one. But I abandoned it very quickly, because I did not believe in its value. In fact, I considered it counterproductive and something that blocks transparency and the exchange of ideas during design processes within teams… read the entire interview in Writings.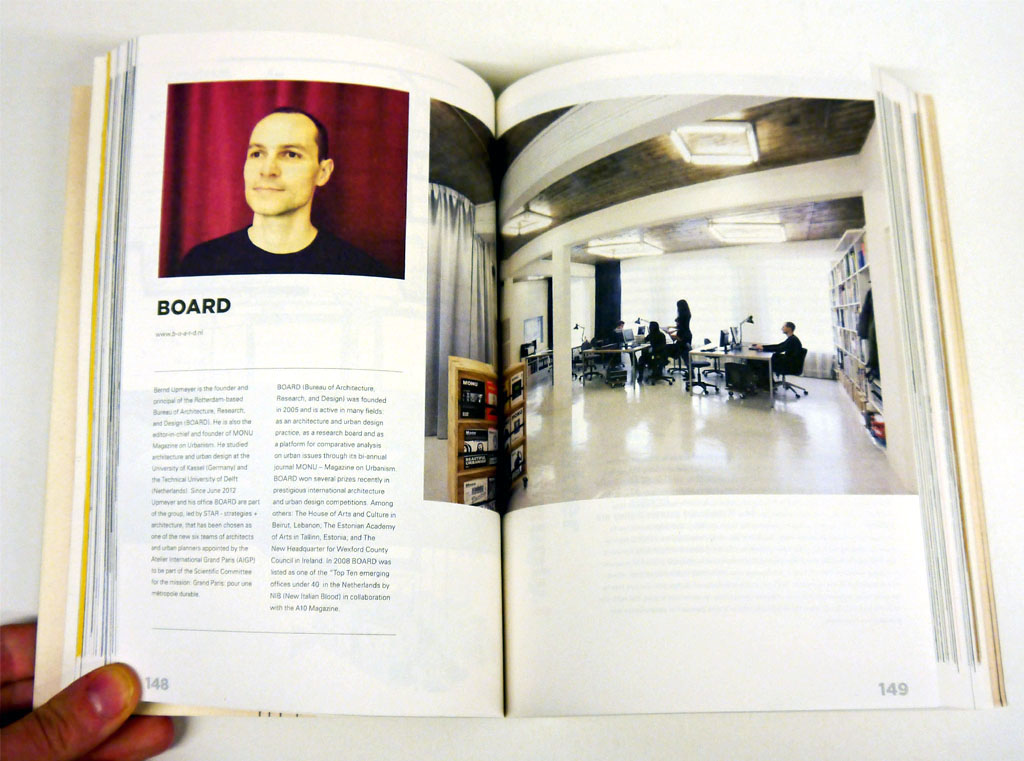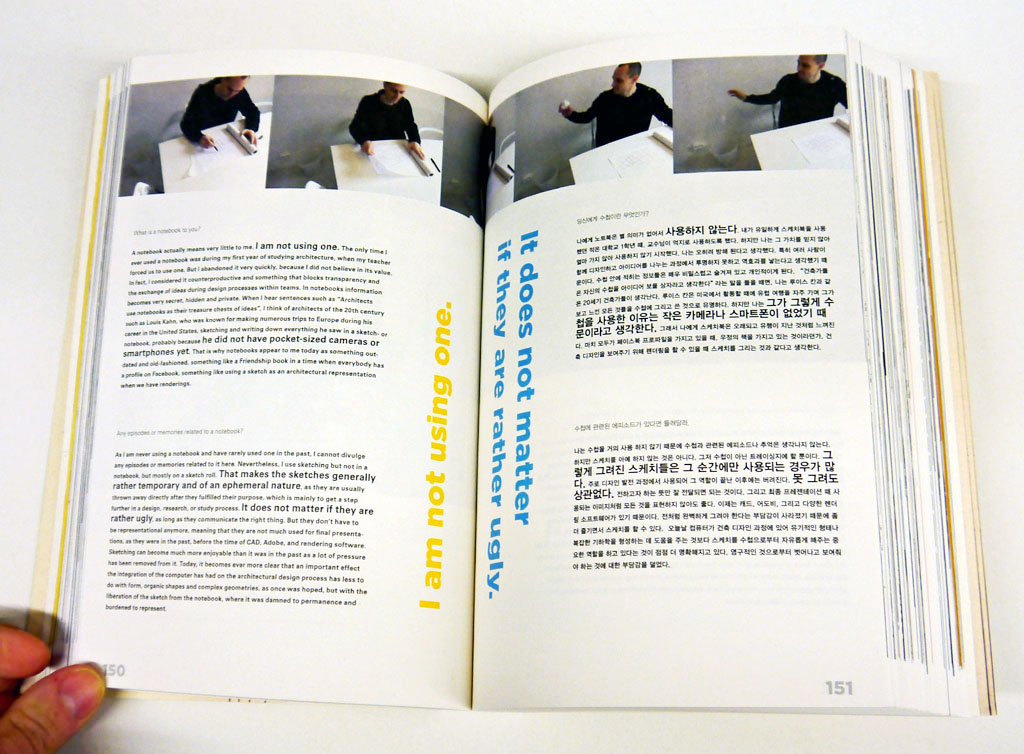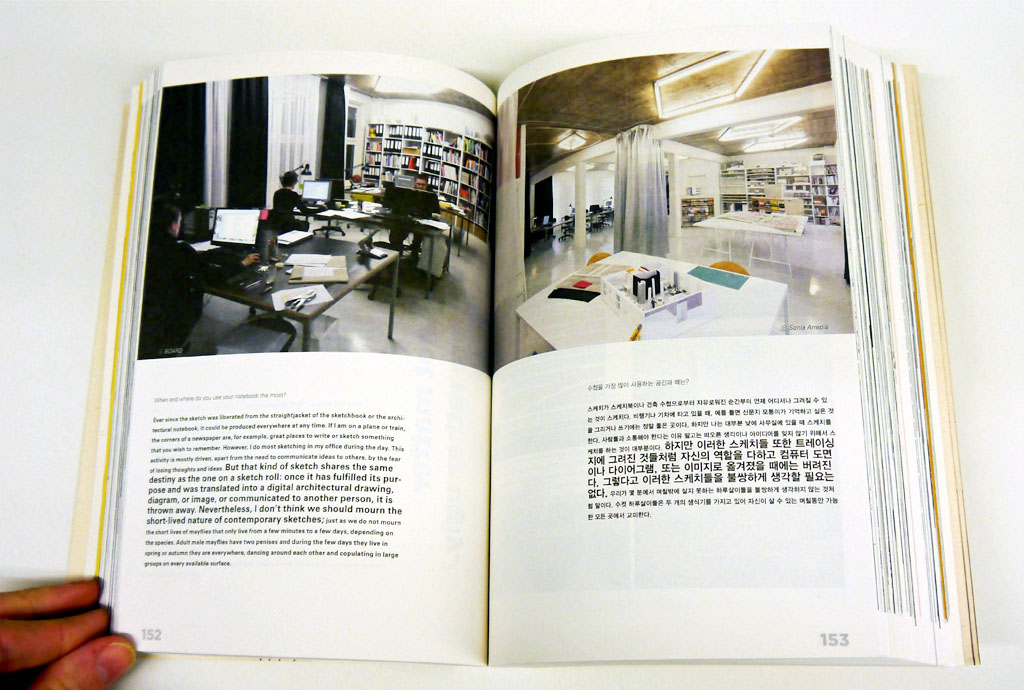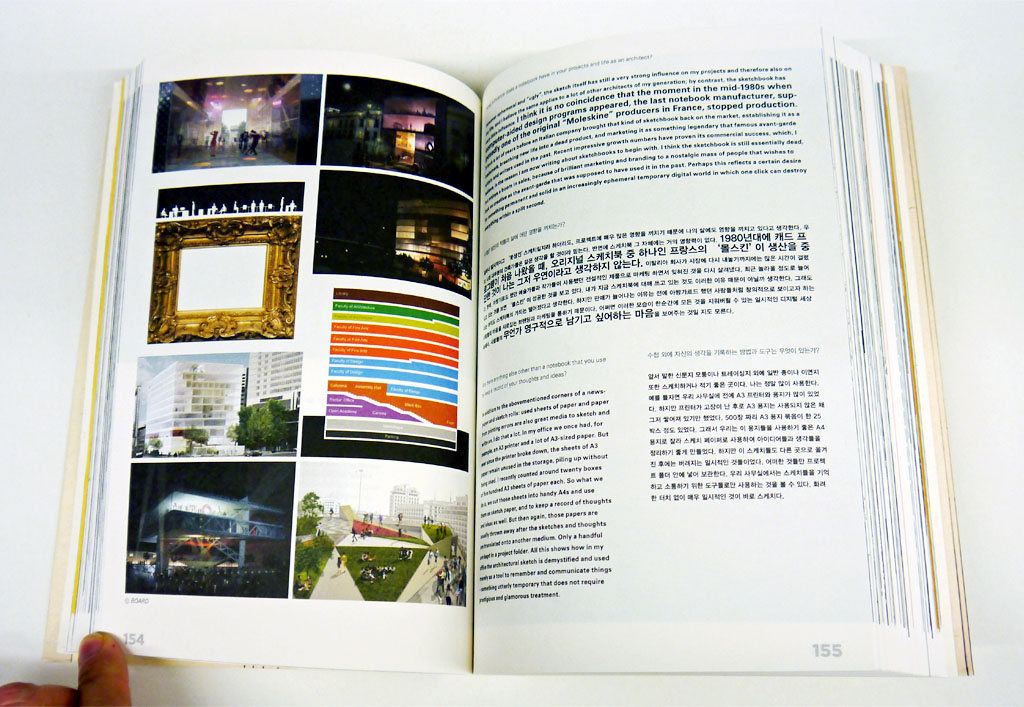 Title: Architect's Notebook – The Treasure House of Idea
Contribution: Interview
Author: Bernd Upmeyer
Date: December 2013
Publisher: DAMDI Publishing
Location: South Korea
ISBN: 978-89-6801-022-4
Pages: 150-155