30-07-12 // WAIZINE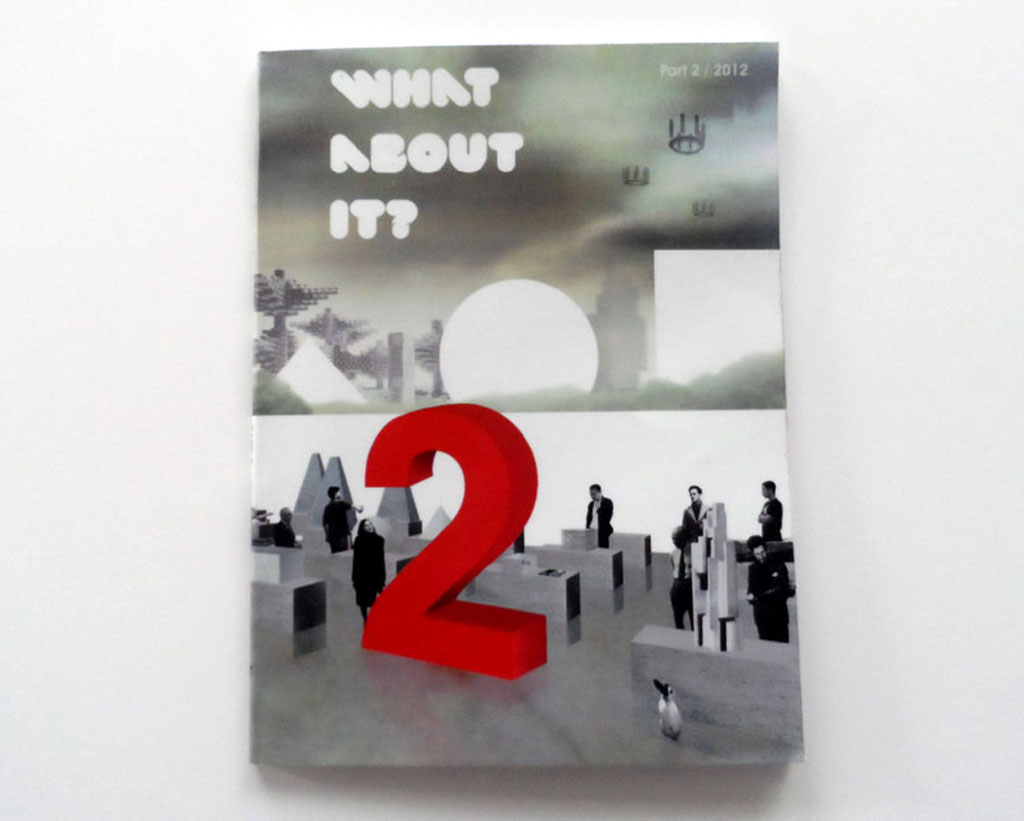 Bernd Upmeyer was interviewed by the Beijing-based magazine WAI on the topic of ideology. The results of the conversation were published in their second issue.
WAI: Would it be accurate to still rely on the western perspective of post-ideology even when the basis of the argument of Fukuyama has been severely threatened by the social composition of rising powers in the East (China for example) that respond to a completely different set of structural values?
Bernd Upmeyer: I believe that, apart from the conservative neoliberals, most of the people never really relied on Fukuyama's idea of "The End of History", but did not see any real working alternative to liberal democracies and free market capitalism, which you could call post-ideological. But I think that that should not frustrate us as the possibilities within this supposedly final form of government have not been entirely exhausted and explored yet. In that sense, it is still the right thing to do in my opinion. Today, people are less naïve when it comes to ideologies. Everything is more about the small details and the grayscales after the black-and-white thinking of the past.
[…]
Read the entire conversation in Writings.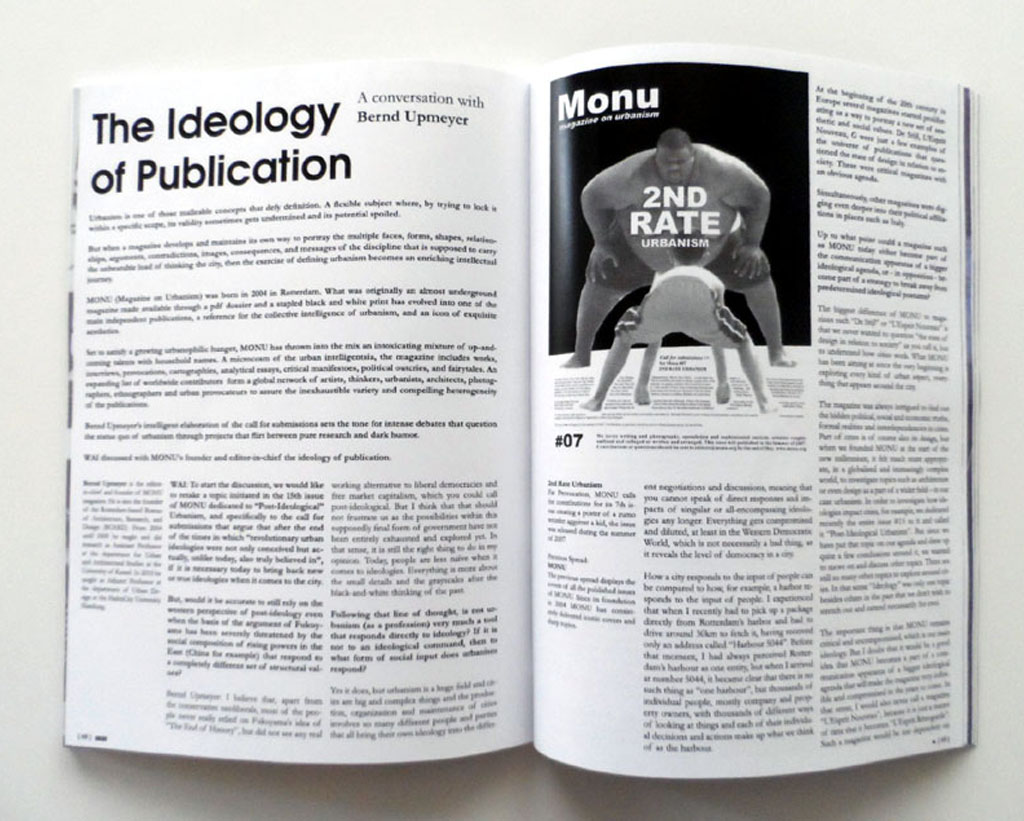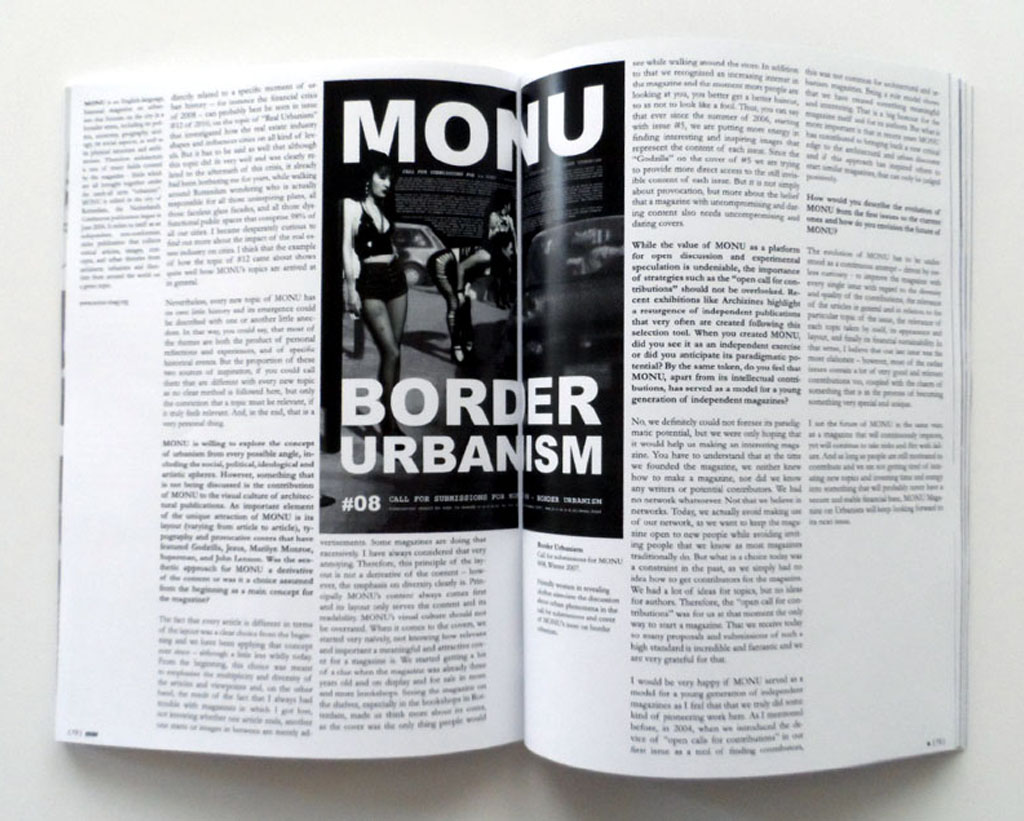 Title: WAIzine #2
Contribution: The Ideology of Publication
Author: Interview with Bernd Upmeyer
Date: July 2012
Publisher: WAI
Location: Beijing, China
Pages: 70-76