24-10-11 // CLOG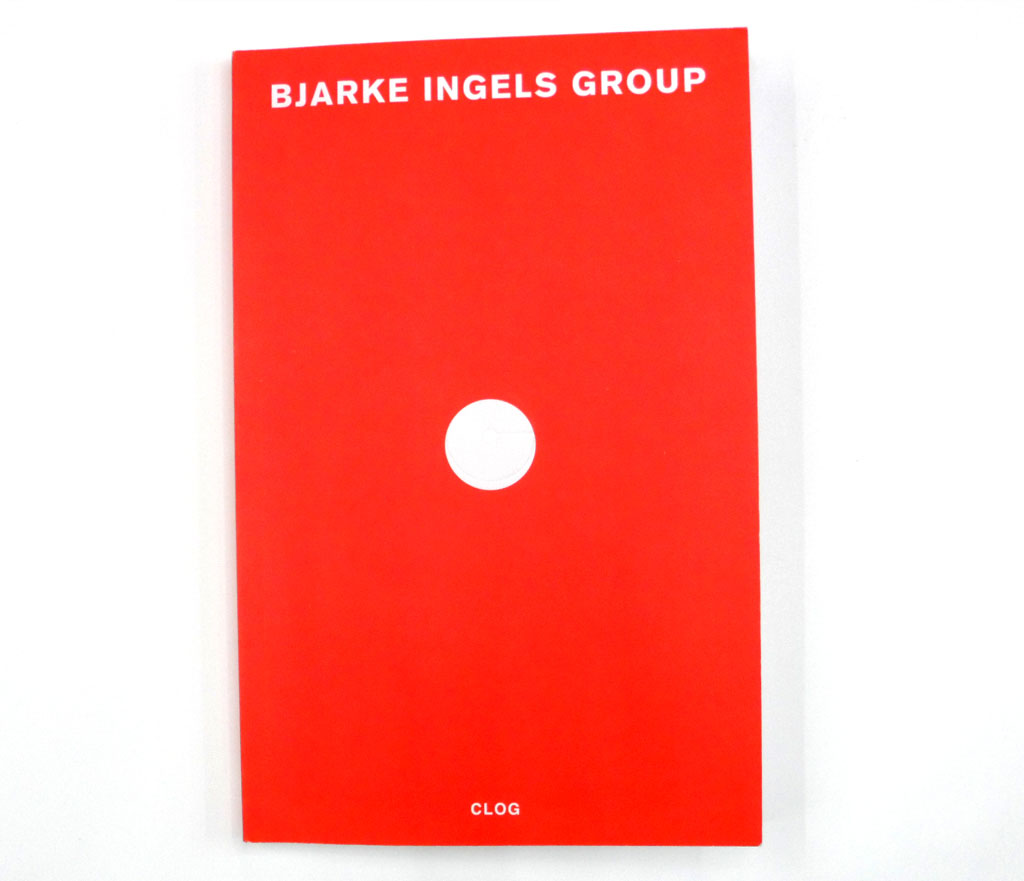 The newly founded New York-based architecture magazine CLOG  featured a contribution by Bernd Upmeyer entitled "Any Press is Good Press". Their first issue focused on Bjarke Ingels.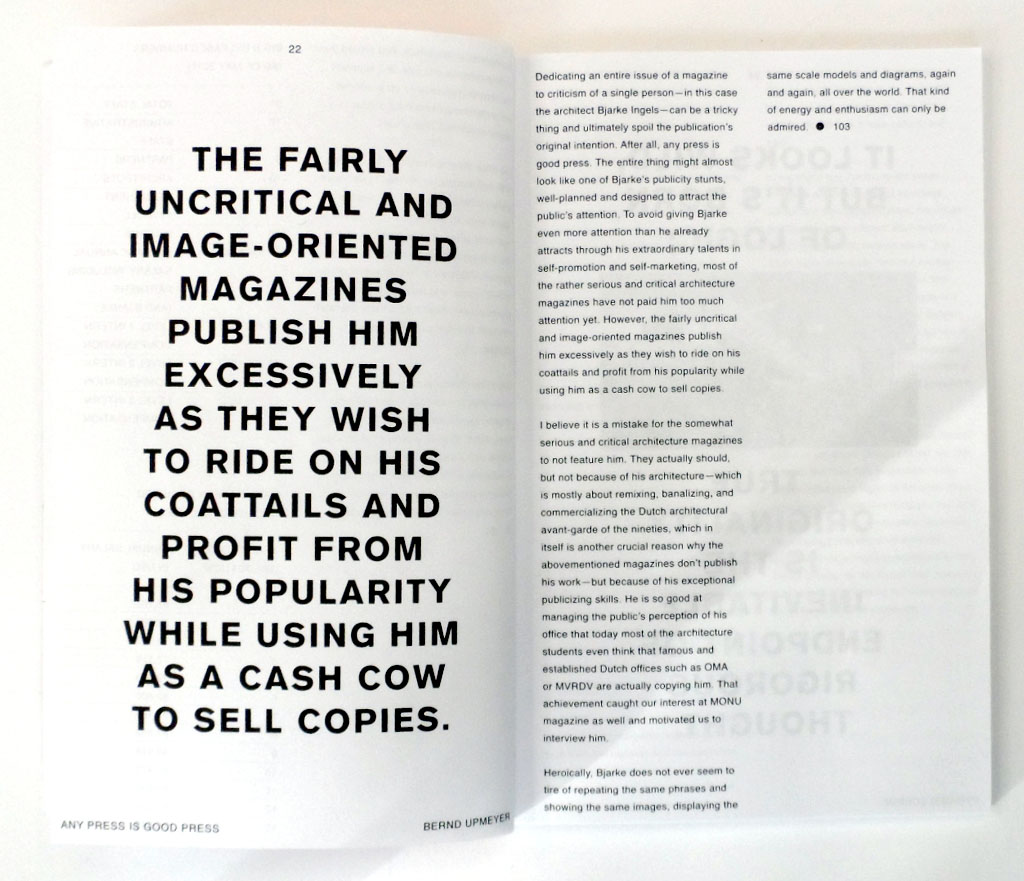 Any Press is Good Press
By Bernd Upmeyer
Dedicating an entire issue of a magazine to criticism of a single person – in this case the architect Bjarke Ingels – can be a tricky thing and ultimately spoil its original intention: any press is good press. Even if all articles in this issue turn out to put Bjarke in a bad light, he will probably still shine brighter ever after, due to the attention and press coverage that will be generated by the magazine… read the entire text in Writings.
Title: Clog #1
Contribution: Any Press is Good Press
Author: Bernd Upmeyer
Date: October 2011
Publisher: Clog
Location: New York, US
ISBN: 978-0-9838204-0-6
Pages: 22-23