09-01-17 // BOARD DESIGNS A SPORTS COMPLEX IN THE CZECH REPUBLIC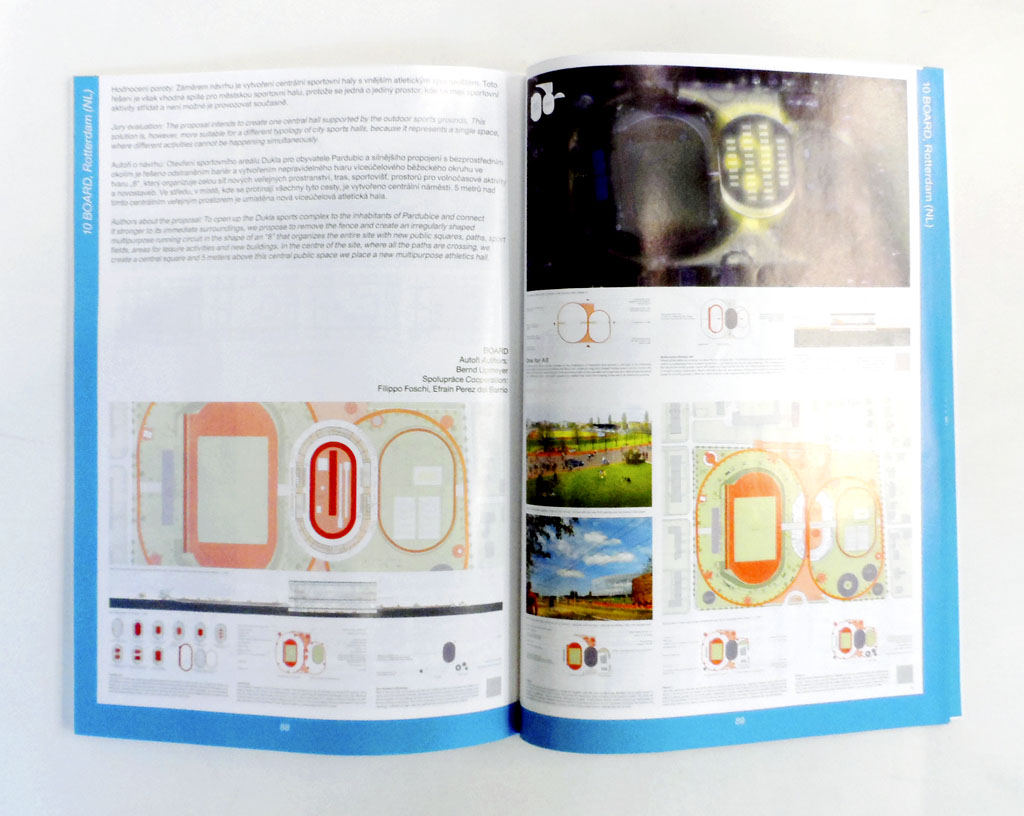 BOARD designed a sports complex, the so-called "Dukla of Sports", in the city of Pardubice, Czech Republic. To open up the sports complex to the inhabitants of Pardubice and connect it stronger to its immediate context, BOARD proposed to remove the surrounding fence and create an irregularly shaped multipurpose running circuit in the shape of an 8 that organizes the entire site with new public squares, paths, sport fields, areas for leisure activities and new buildings. In the centre of the site, where all the paths are crossing, BOARD created a central square and 5 meters above this central public space a new multipurpose athletics hall: one for all.
More information about this project wil be published in Architecture soon.