18-01-10 // BRIDGED APARTMENTS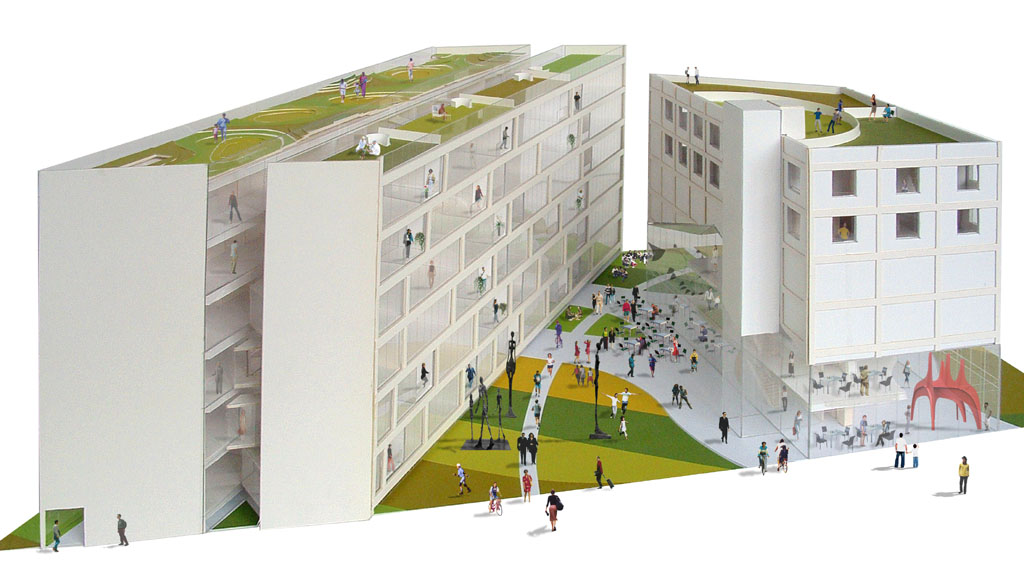 This proposed strategy for block 11 of the Belvedere Masterplan in Maastricht includes three steps of action. The first step breaks up the U-shaped block into a free standing housing slab and a free standing Brikkengebouw to bring more light into both and produce an open, green, and public square in between. The second step splits the housing slab into two parts to create bridged apartments behind three noise-free facades. The third step integrates public functions such as a cafe, a gallery, a small theatre, and roof gardens into the block and thus activates the square.
A total number of 45 apartments has been created on block 11, with 39 apartments in the slab and 6 apartments on the two top floors of the Brikkengebouw. By splitting the slab, each apartment will have four facades. Three of the four facades can be opened without causing any noise problems and thus increase the quality of each apartment. Therefore, the fact that the fourth facade towards the noisy Frontensingel can not be opened, but functions as a noise barrier, is not such a big problem. This fourth facade integrates small winter gardens for each apartment, creating a lively and open appearance towards the Frontensingel. Each apartment appears in three different organizational modules that are characterized by different locations of the sleeping and living areas and different bridges.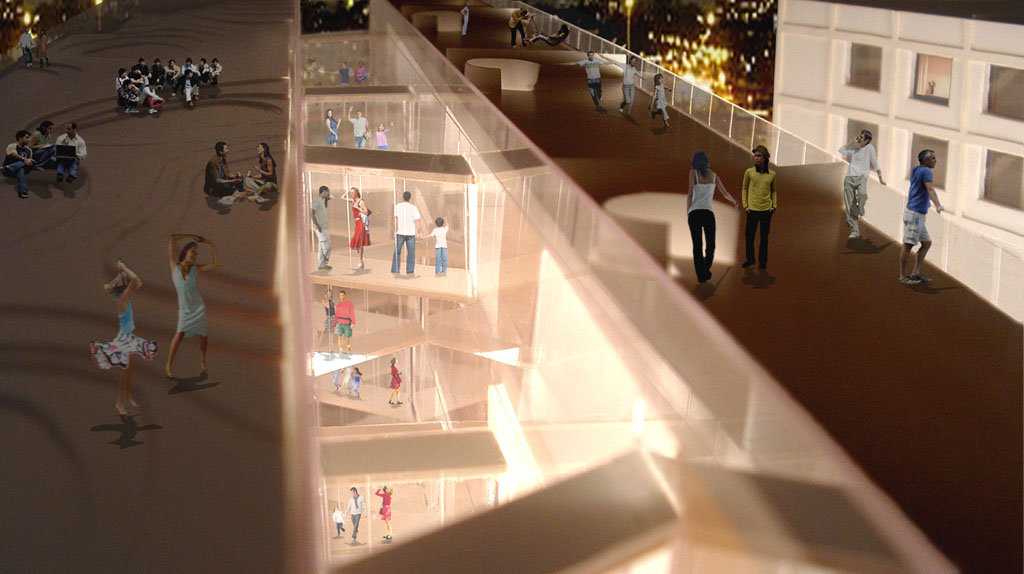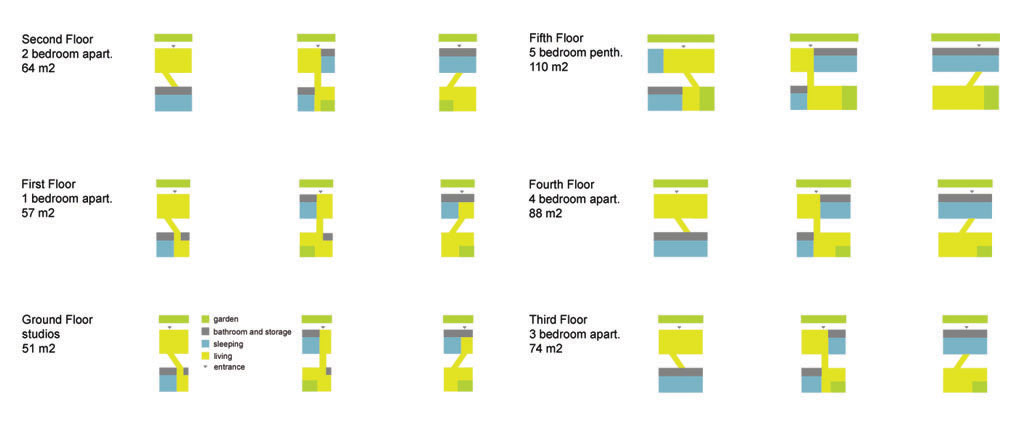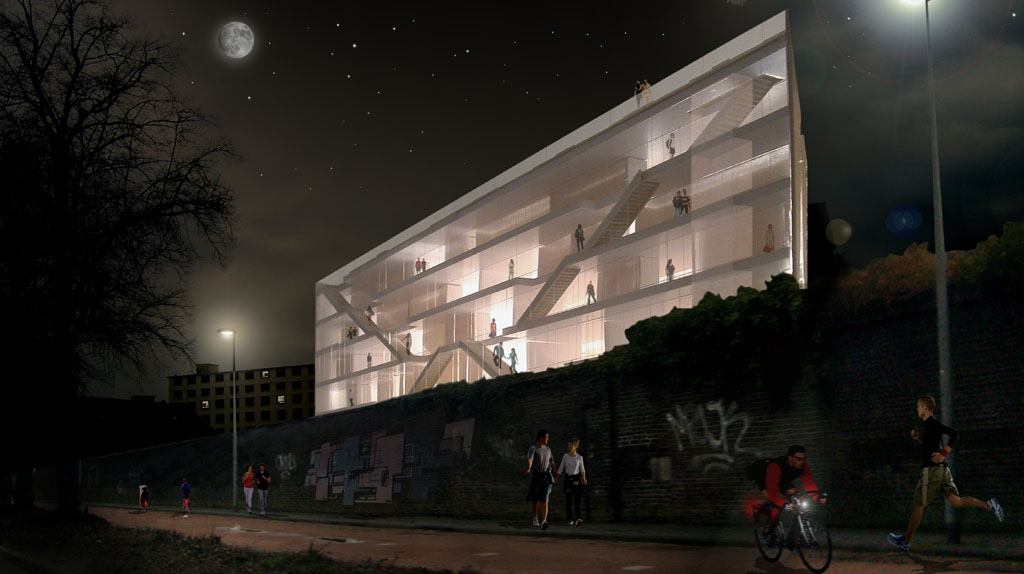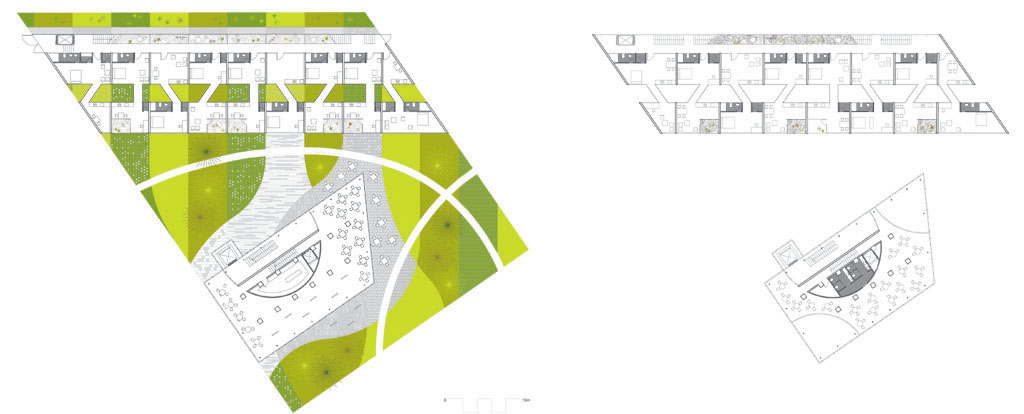 Title: Bridged Apartments
Project: Apartment building
Date: January 2010
Type: Europan 10 Competition
Organizer: Europan
Participants: 54
Location: Maastricht, Netherlands
Site: Block 11 of the Belvedere Masterplan in Maastricht
Programme: Housing
Surface: 5.000m2
Status: Competition
Team: Bernd Upmeyer, Sebastian Martin