21-02-17 // SPACE AS A MEDIA OF INNOVATION – INTERVIEW WITH KELLER EASTERLING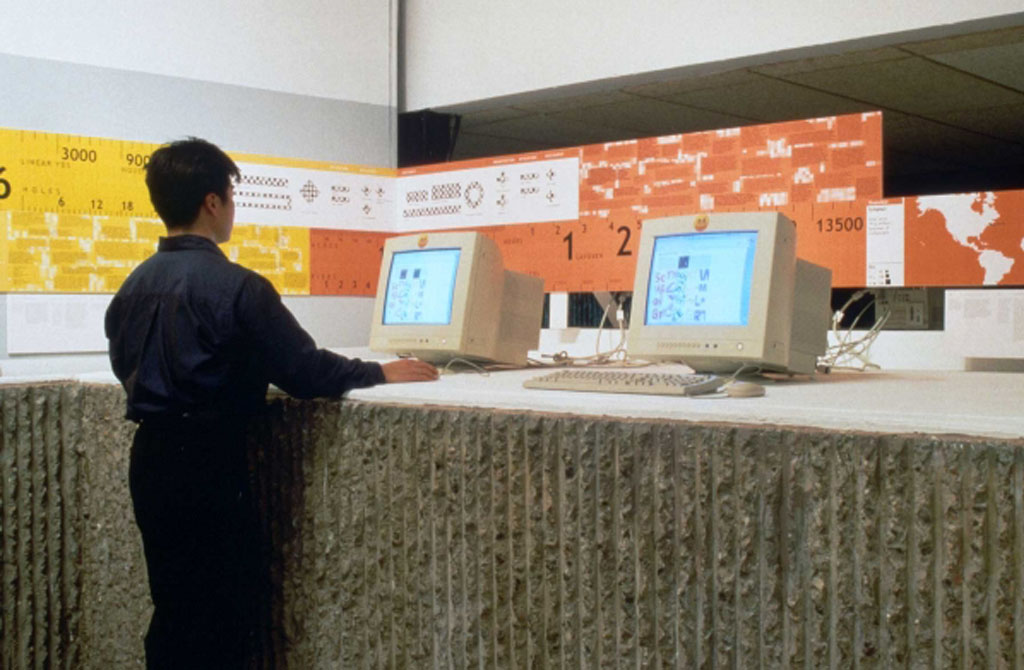 Keller Easterling's Wildcards installation at the Gallery of the Yale School of Architecture in 1999

Bernd Upmeyer spoke with Keller Easterling. She is an architect, writer, and professor at Yale University. Her most recent book, Extrastatecraft: The Power of Infrastructure Space, examines global infrastructure networks as a medium of polity. Easterling's research and writing was included in the 2014 Venice Biennale, and she has been exhibited at Storefront for Art and Architecture in New York, the Rotterdam Biennale, and the Architectural League in New York. The interview took place on February 21, 2017.
Decentralisation and New Nativism
Bernd Upmeyer: Among other things, this new issue of MONU was inspired by the discussion of the "Brexit" and the fact that England tries, among other things, to soften the power of its capital London in order gradually to get rid of the country's extraordinarily centralised situation empowering cities such as Birmingham, Liverpool, or Manchester politically. Do you think that Birmingham, Liverpool, and Manchester will thrive socially, politically, spatially, and especially economically if England was organized in a more decentralised way?
Keller Easterling: These new tendencies towards nativism sometimes seem to be rhetorical. Around the world, decentralization is already a reality, and it is reinforced with huge physical installations such as free zones. It will be interesting to see what kind of impact this mixture of nativist and libertarian attitudes will have on cities.
BU: You are teaching at Yale University, which is located in New Haven in the U.S. state of Connecticut and the principal municipality in Greater New Haven. The city is part of the New York metropolitan area. What kind of "Decentralised Urbanism" characterizes the New York metropolitan area?
KE: The New York metropolitan region has been largely centralized. You can see a reflection of this in the 1920s documents of "The Regional Plan Association" that depicted a radial organization of the region. But you can also say that the entire east coast from Boston to Washington is a thick linear corridor of metropolitan development.
BU: In 2007 you contributed to the Architecture Biennale Rotterdam. Therefore I assume that you must be familiar with the situation in the Netherlands too. How would you compare the New York metropolitan area with the Randstad in the Netherlands, a region consisting primarily of the four largest Dutch cities Amsterdam, Rotterdam, The Hague, and Utrecht, and their surrounding areas?
KE: The Randstad is not exactly what I would call a decentralised area. I would rather call it polycentric…
…the complete interview was published in MONU #26 on the topic of Decentralised Urbanism on April 18, 2017.
Title: Space as a Media of Innovation
Project: Interview with Keller Easterling
Date: February 2017
Type: Commissioned interview
Topic: Decentralised Urbanism
Organizer: MONU
Status: Published
Publications: MONU #26, P. 68-75
Interviewer: Bernd Upmeyer