08-02-18 // BOARD SELECTED AND EXHIBITED AS FINALIST FOR DISTRICT OFFICE GÖRLITZ COMPETITION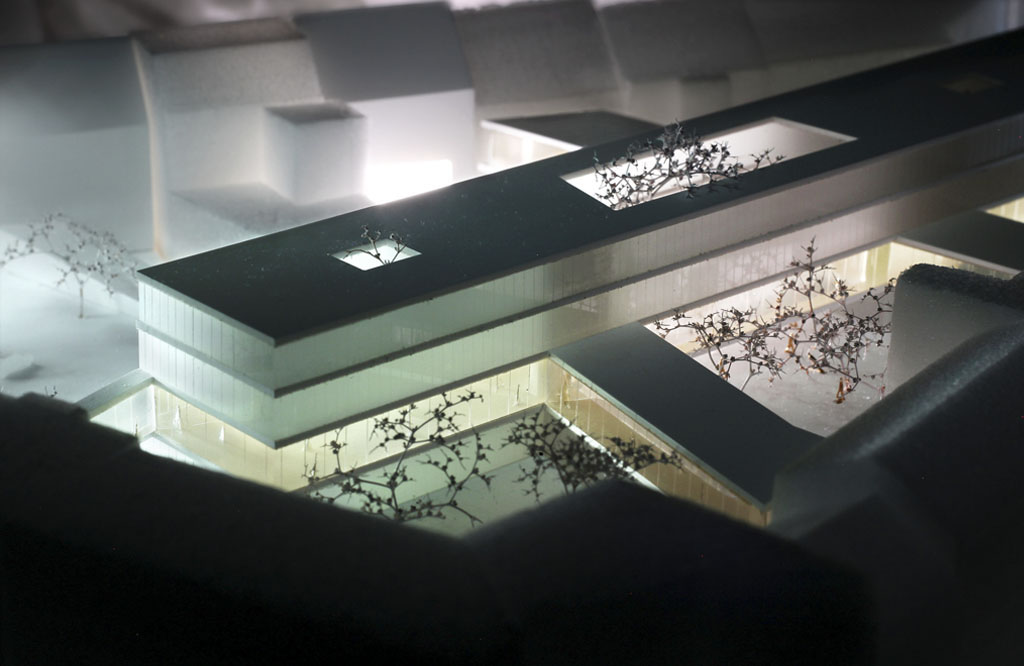 Model by Studio Faber/ Vincent de Rijk
BOARD's entry for the competition for the extension of the District Office in Görlitz, Germany has been selected as one of the finalists and is exhibited from February 8 – March 8 at the Landratsamt Görlitz, Bahnhofstraße 24 in Görlitz.
The project will furthermore be exhibited from March 12 – April 13 at the Stadtverwaltung Görlitz, Hugo-Keller-Straße 14 in Görlitz.
Find out more about this project in Architecture.