27-09-19 // INNER PEACE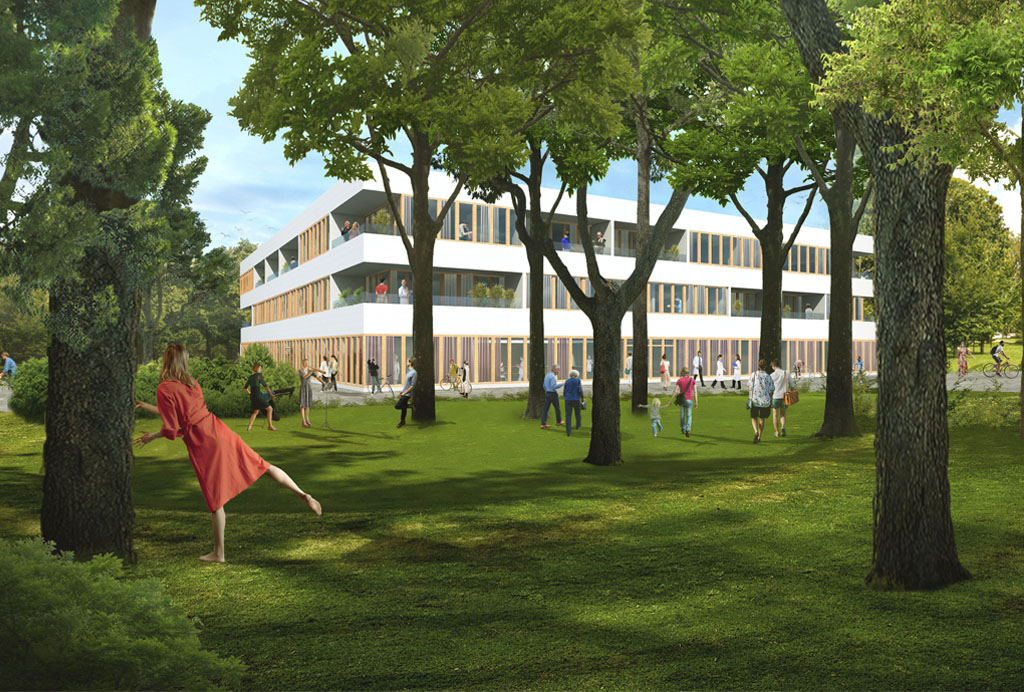 View from the park forest to the south of the new center for mental health
3 Patient Gardens
To create a new building for the Center for Mental Health in the city of Hamburg that allows patients to withdraw and relate to the outside, we propose a compact building with a protected and quiet inner courtyard. The orientation of the building follows that of the main building of the site and the inner courtyard that of the technical spine of the context. This creates three differentiated patient gardens: a northern extension of the park forest (also works as noise protection against helicopter noise), an inner courtyard and four terraces on the upper floors.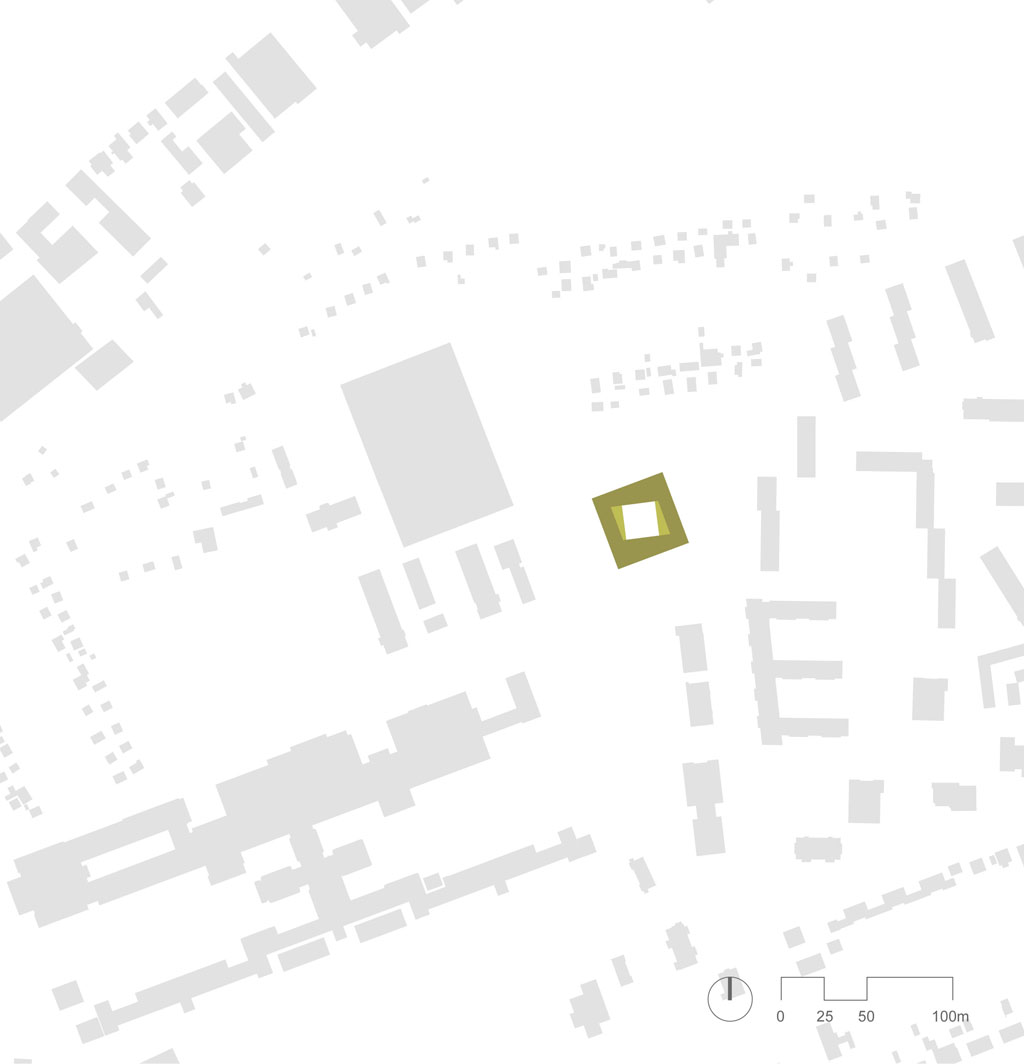 Urban context
Supported Healing Process
Together with the building, the outdoor facilities are designed to support the patient's healing processes. Accordingly, there are a number of small gardens dedicated to the senses in the expansion of the park forest; "elevated gardens" with various plants in the courtyard; and terraces on the upper floors with gardens with specific colors according to the color therapy. The different colors of the plants in all gardens help patients and guests find their way inside and outside the building.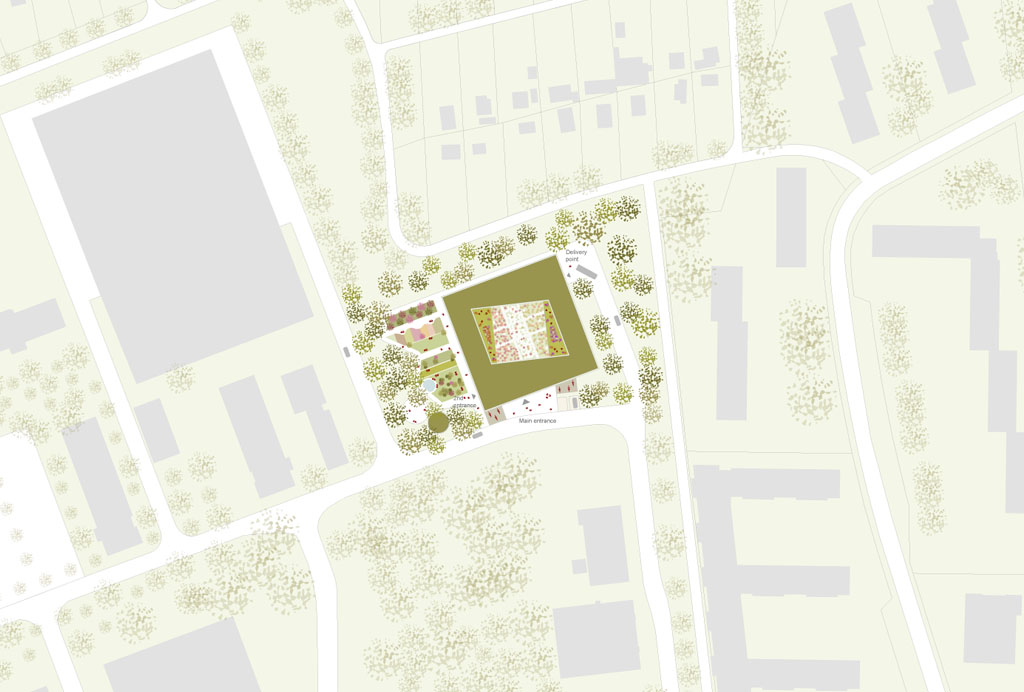 Site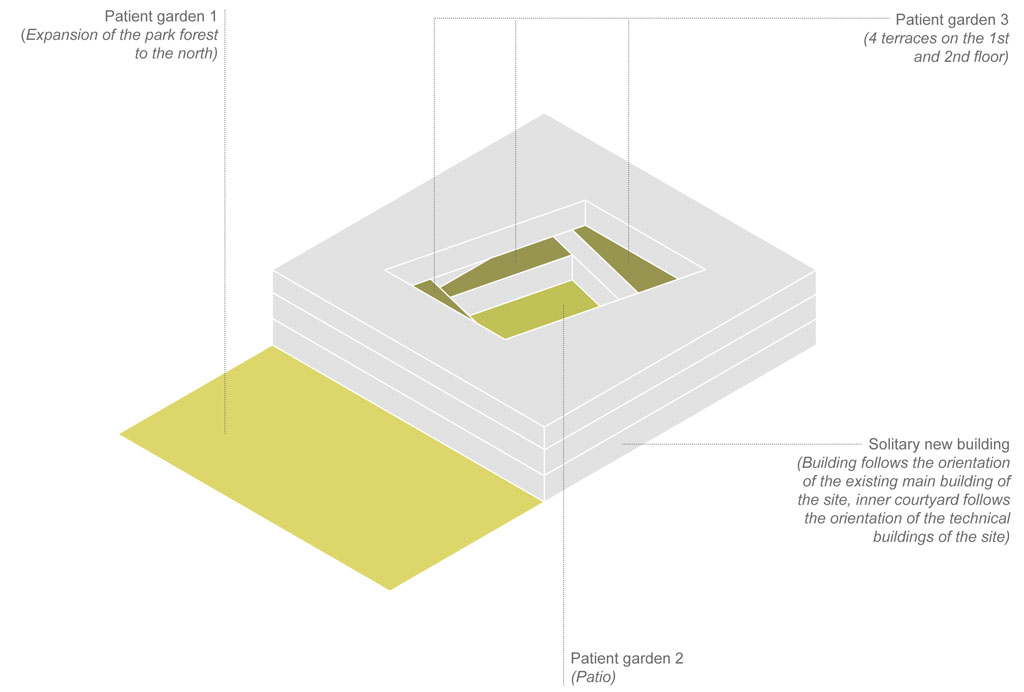 3 patient gardens
Apartments on the Upper Floors
We propose a three-storey new building in which the two wings with apartments (wings 2 and 3) are located on the upper floors in order to ensure the necessary rest for the patients. All other functions (entrance area and wings 1 and 4) are located on the ground floor with direct access to the outdoor facilities. The therapy rooms in section 4 in particular open directly into the new western patient garden. The storage rooms for the functions on the ground floor are located together with the technical rooms in the basement.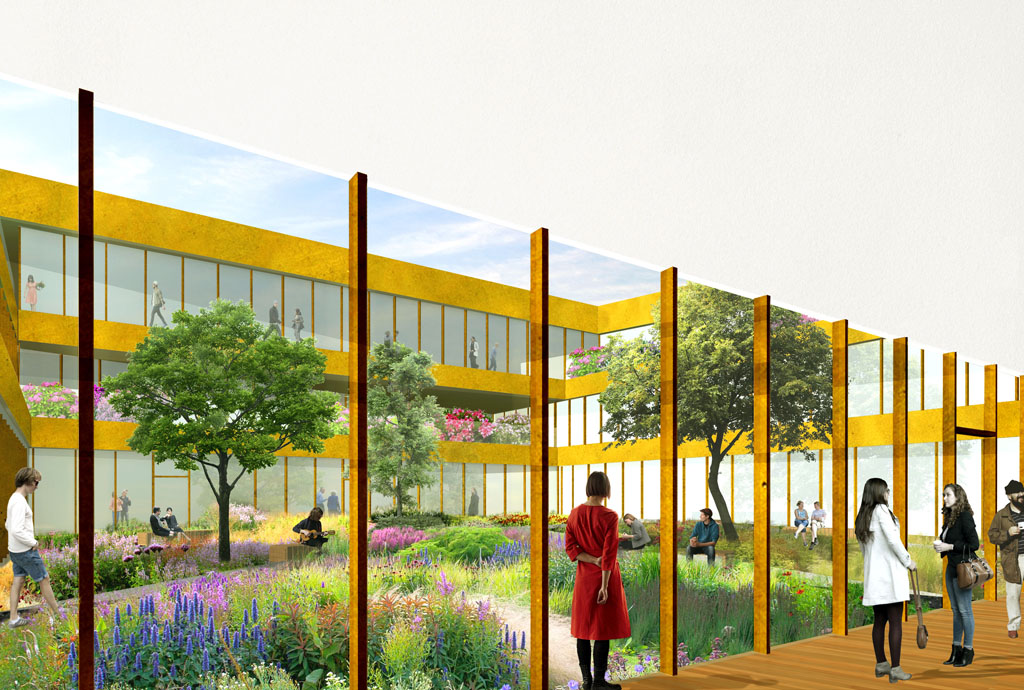 View from the entrance area to the inner courtyard with the "elevated gardens" and the terraces on the upper floors
Daylight and Sunlight
The small depth of the new building brings a lot of daylight and sunlight into the building and ensures a reference to the time of day and the season, which will have a positive impact on the patients. A building with short paths, a spacious character and a simple and clear floor plan organisation is created that enables many views of the surroundings.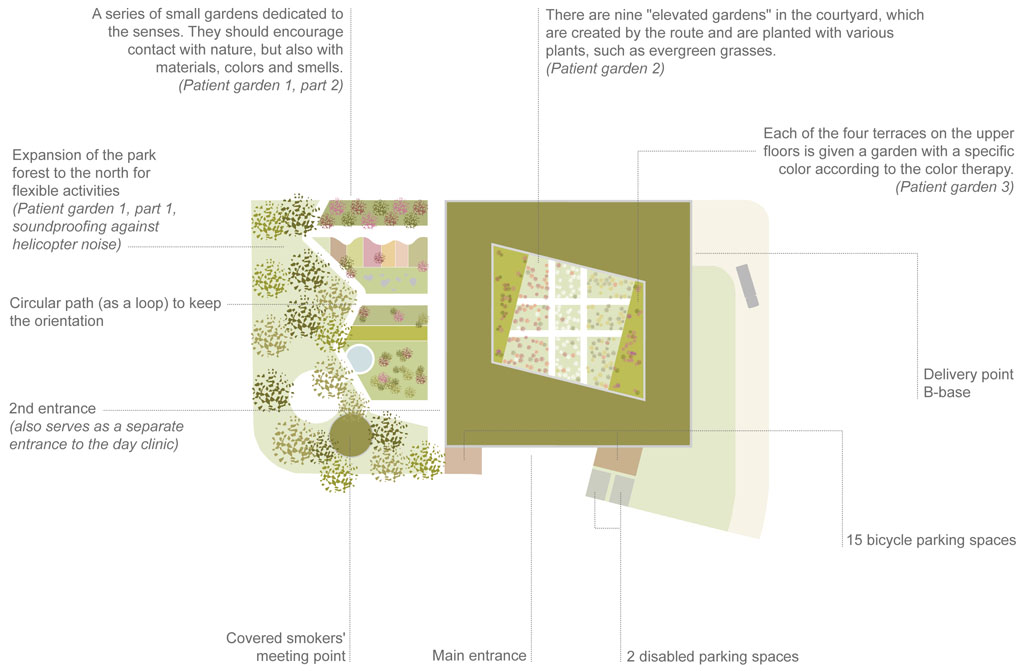 Outdoor facilities
Flexibility and Openness
The simple supporting structure with a regular column grid and a clear facade rhythm creates a flexible and open building. This structure works for the therapy and service rooms on the ground floor as well as for the apartments on the upper floors, in which loggias, terraces and special rooms around the inner courtyard can be easily created enabling a reference to nature, which will promote the well-being and recovery of the patients conveying a feeling of security.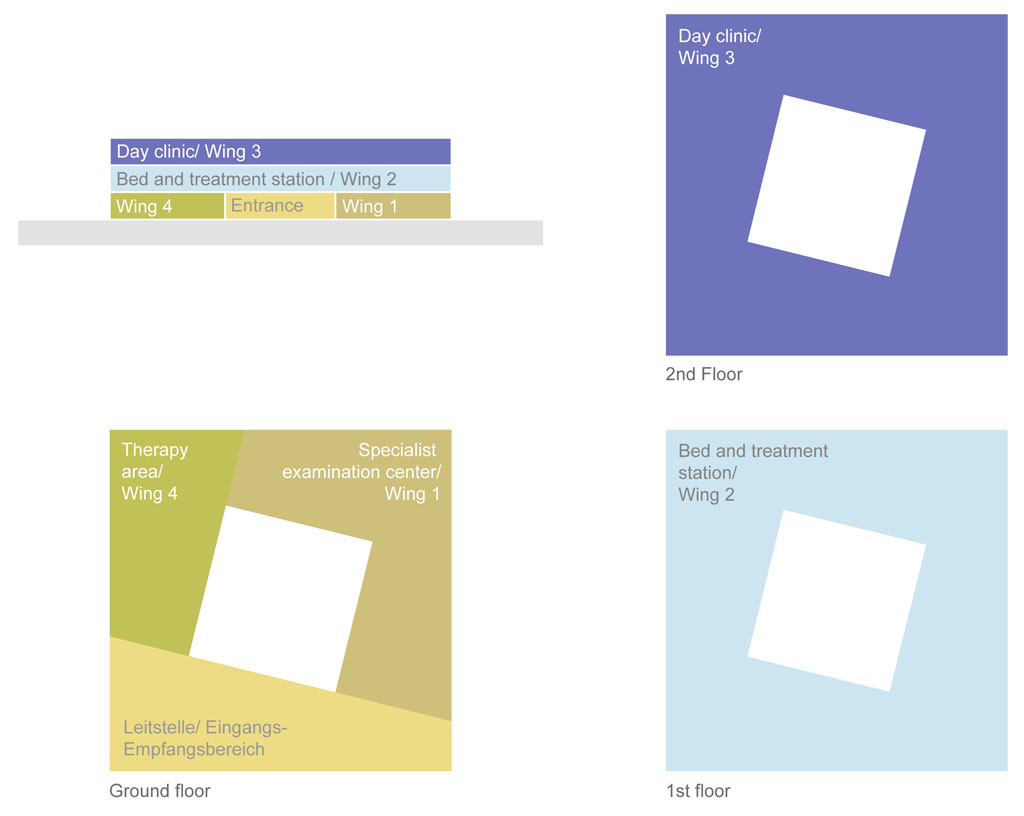 Functions
Title: Inner Peace: New Center for Mental Health Hamburg
Project: Center for Mental Health
Date: September 2019
Type: Open Competition
Organizer: Schubert + Horst Architekten
Participants: 24
Location: Hamburg, Germany
Programme: Hospital
Surface: 4,600 m²
Status: Competition
Client: City of Hamburg
Team: BOARD: Bernd Upmeyer, Chiara De Mattia, Jawaad Issoop, STAR: Danae Zachariaki, Syeva Roest, Bittor Arrillaga
Landscape design: Silvia Lupini (LOOP)