25-11-13 // SELECTED FOR THE FINAL ROUND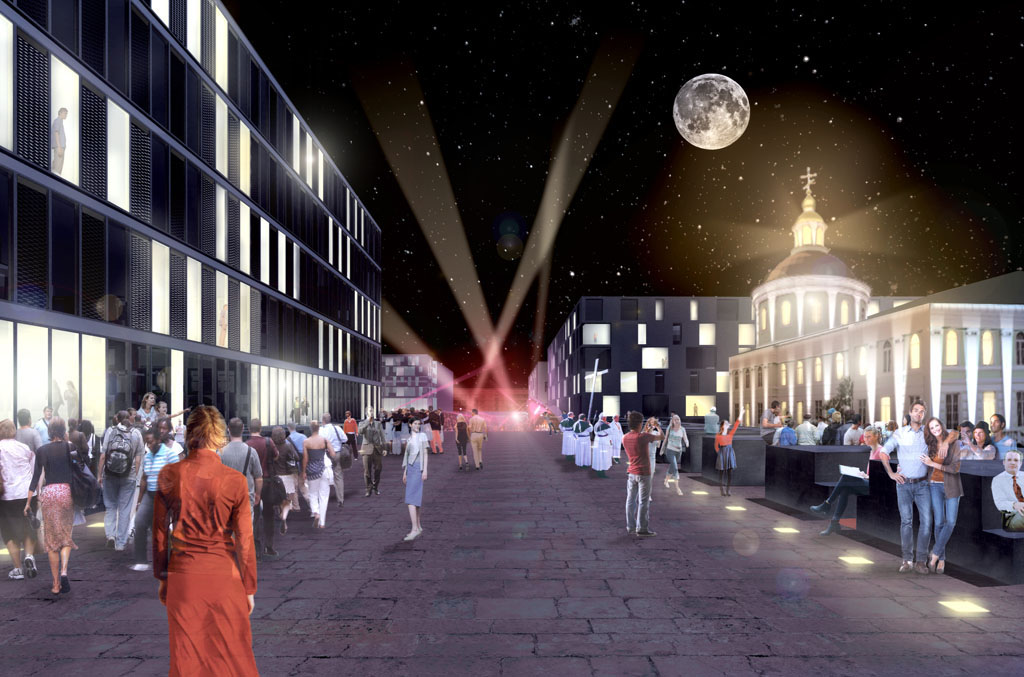 BOARD's proposal entitled "See you at the Open Air Theatre" for the City Centre Competition in Belgorod, Russia reached the final round. In the final round the best 8 projects out of 126 entries were chosen.
A more detailed description of this project can be found in Architecture.
Title: See you at the Open Air Theatre
Project: Belgorod City Centre
Date: November 2013
Type: Open International Urban Design Competition
Organizer: Project Russia
Participants: 126
Ranking: 8.
Location: Belgorod, Russia
Site: Belgorod City Centre
Programme: Urban block with mixed-use
Surface: 120.000m2
Status: Competition
Awards: Final round
Team: Bernd Upmeyer, Mario Yáñez Aller, Marcis Kalnins