16-06-14 // MONU CONTINUES ITS OWN UNIQUE AND UNCOMPROMISING PATH OF EXPLORATION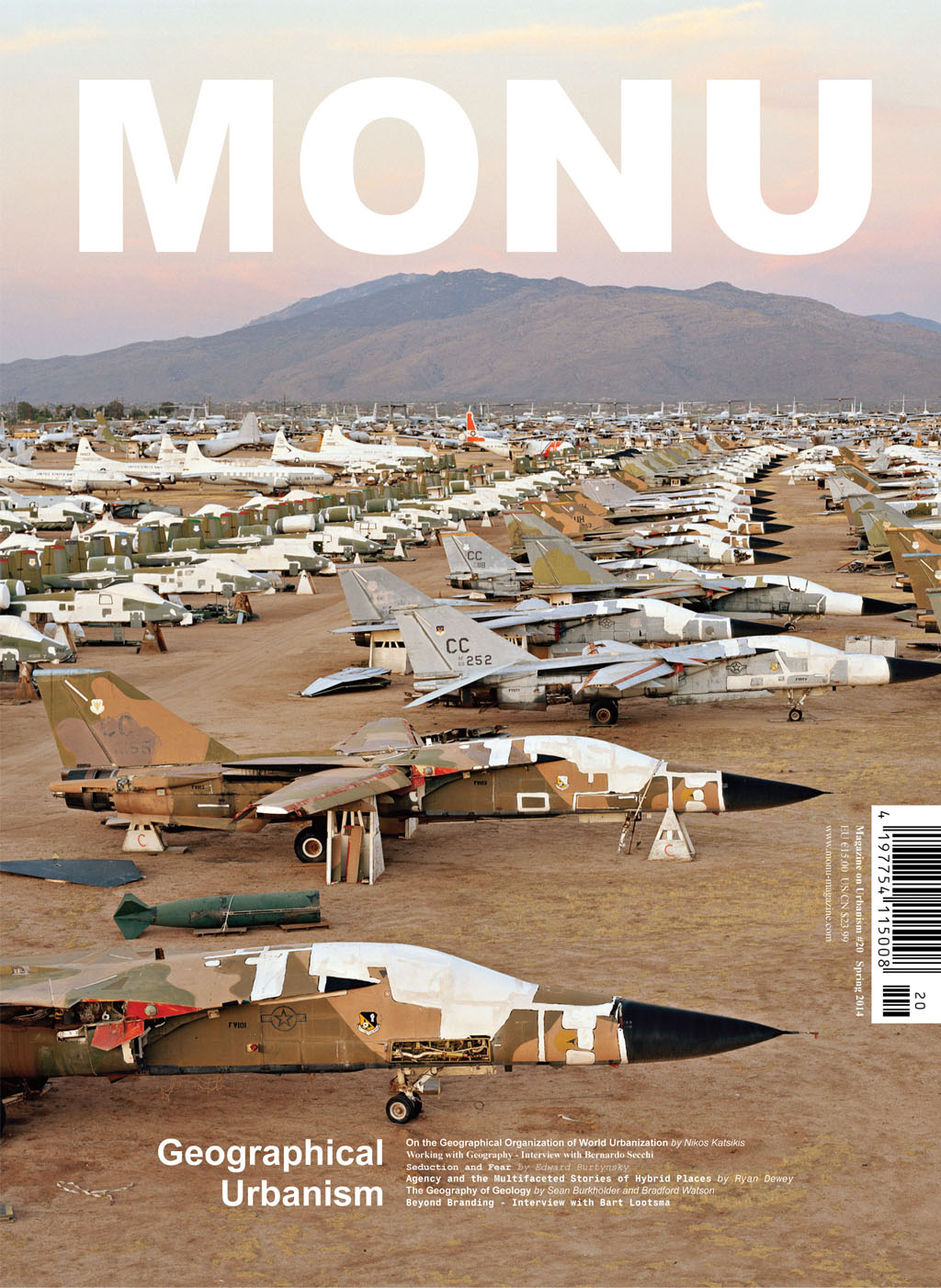 As more and more magazines of various ilks cease publication each year (87 in 2013 according to one source, though over 100 started in the same period) or fold into all-digital versions, it's always good to see titles going strong, particularly in the realms of architecture and urbanism. Even with the difficulties in running print media, one title that continues its own unique and uncompromising paths of exploration is MONU out of the Netherlands.
Continue reading the entire review of MONU #20 by John Hill at A Daily Dose of Architecture.
(Cover: Image "AMARC#3; Tucson, Arizona, USA, 2006" from Edward Burtynsky's contribution "Seduction and Fear". Photo ©Edward Burtynsky, courtesy Nicholas Metivier Gallery, Toronto/ Flowers, London.)