30-05-10 // ARQA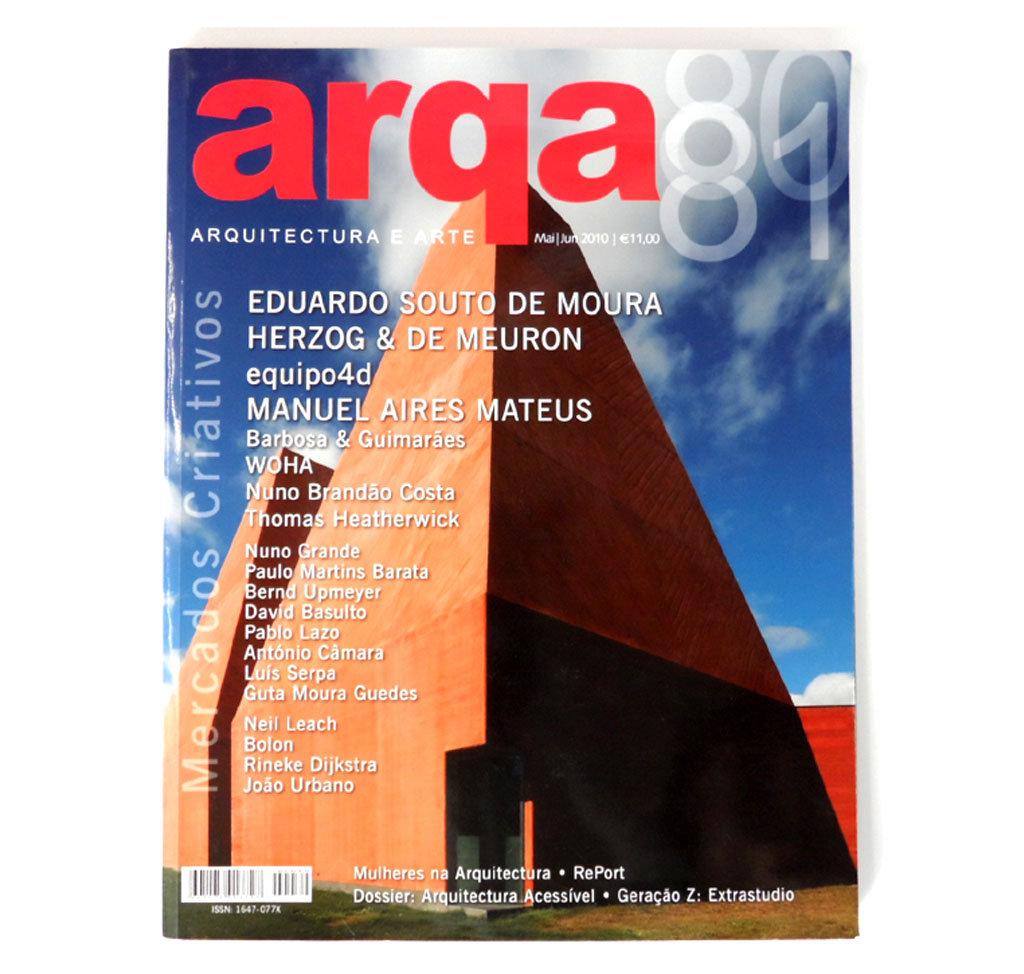 Bernd Upmeyer has been interviewed by the Portuguese Contemporary Architecture and Art Magazine arqa.
arqa: Given your interest in radical urban research and your activity as editor of MONU magazine, how would you interpret the situation and the current relations between architecture and the global market?
Bernd Upmeyer: In an increasingly interconnected world and ever- growing interdependence of national economies across the world that led ultimately to the emergence of a global marketplace, architects – as all other corporations and industries – are challenged and threatened in their existence more than ever before. Today, an architect based in the city of Lisbon does not only compete over clients and commissions with architects from Porto, but also with architects from São Paulo, New York or Tokyo…
Read the entire text in Writings.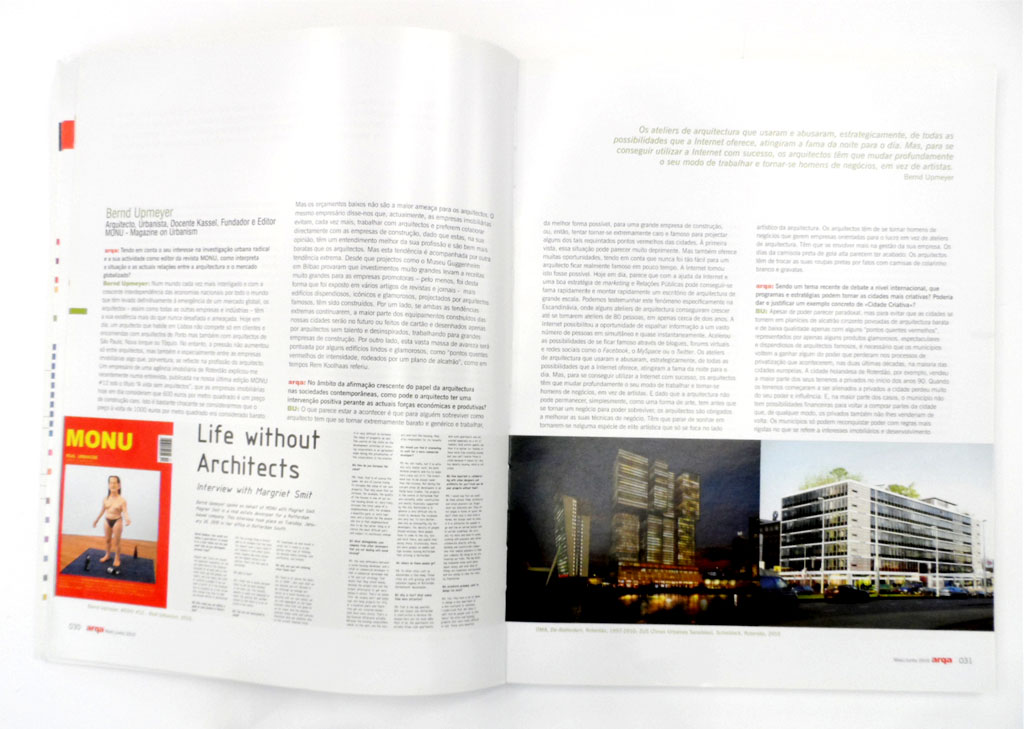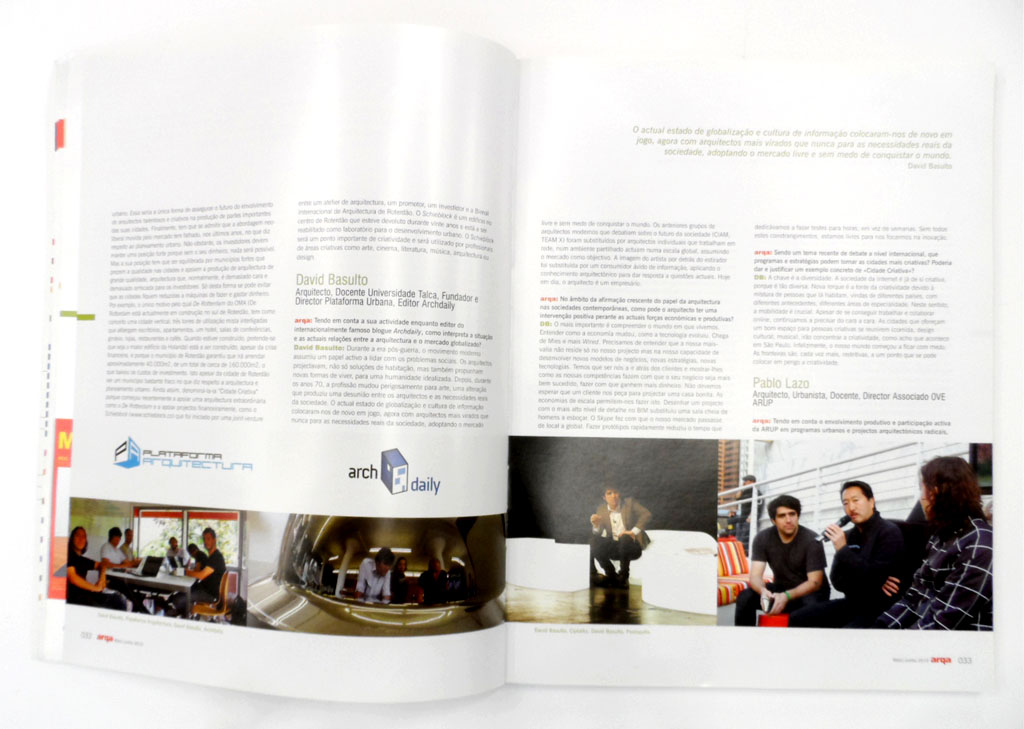 Title: Arqa #80/81
Contribution: The New Black
Author: Interview with Bernd Upmeyer
Date: May 2010
Location: Lisbon, Portugal
ISSN: 1647-077X
Pages: 30-32