25-03-09 // HONOURABLE MENTION IN THE HOUSE OF ARTS AND CULTURE COMPETITION IN BEIRUT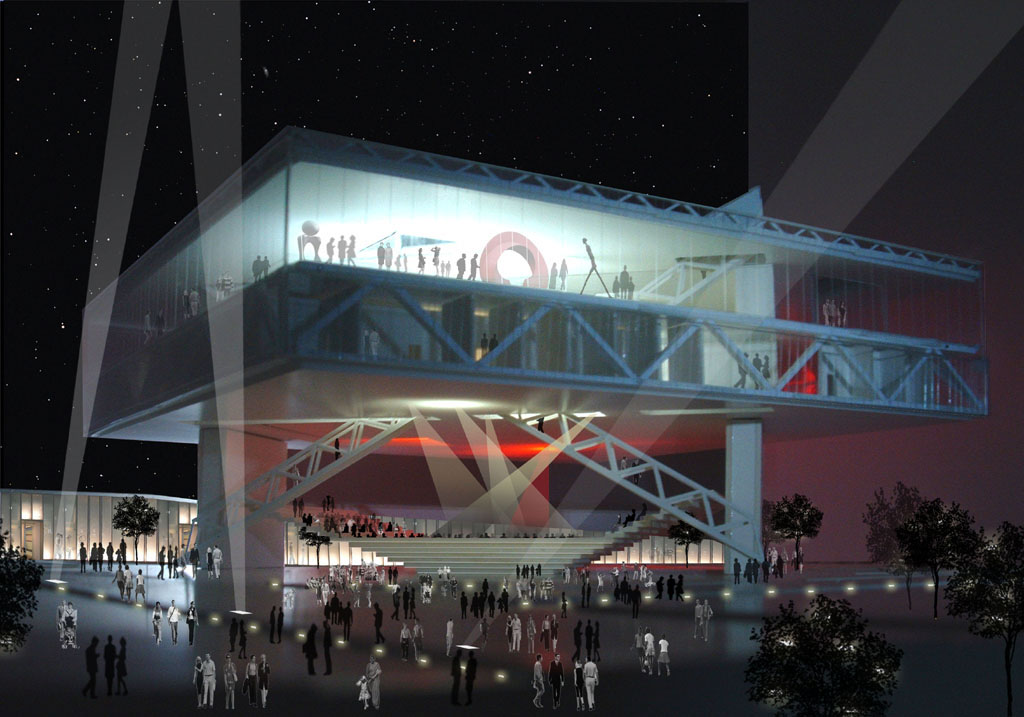 BOARD has been selected out of 388 entries and won an honourable mention. The prize-winning design was exhibited during the award-winning ceremony in April 2009 in Beirut.
A more detailed project description can be found in Architecture.
Title: Free Space
Project: House of Arts and Culture in Beirut, Lebanon
Date: January 2009
Type: Open International Competition
Organizer: Gaia-Heritage, International Union of Architects (UIA)
Participants: 388
Ranking: 9.
Location: Beirut, Lebanon
Site: Lot 128-4 Downtown Beirut
Programme: Performance and Conference Hall, Commercial Spaces, Work and Training Rooms, Cinematheque, Documentation Centre, Exhibition Spaces, Parking and Roof Garden
Surface: 16.000m2
Status: Competition
Client: Ministry of Culture, Lebanon
Awards: Honourable Mention
Publications: Future Arquitecturas' China Edition
Team: Bernd Upmeyer, Fotini Gouveli, David Sebastian Martin