28-08-14 // INTO THE WILD – CONVERSATION WITH PETRA BLAISSE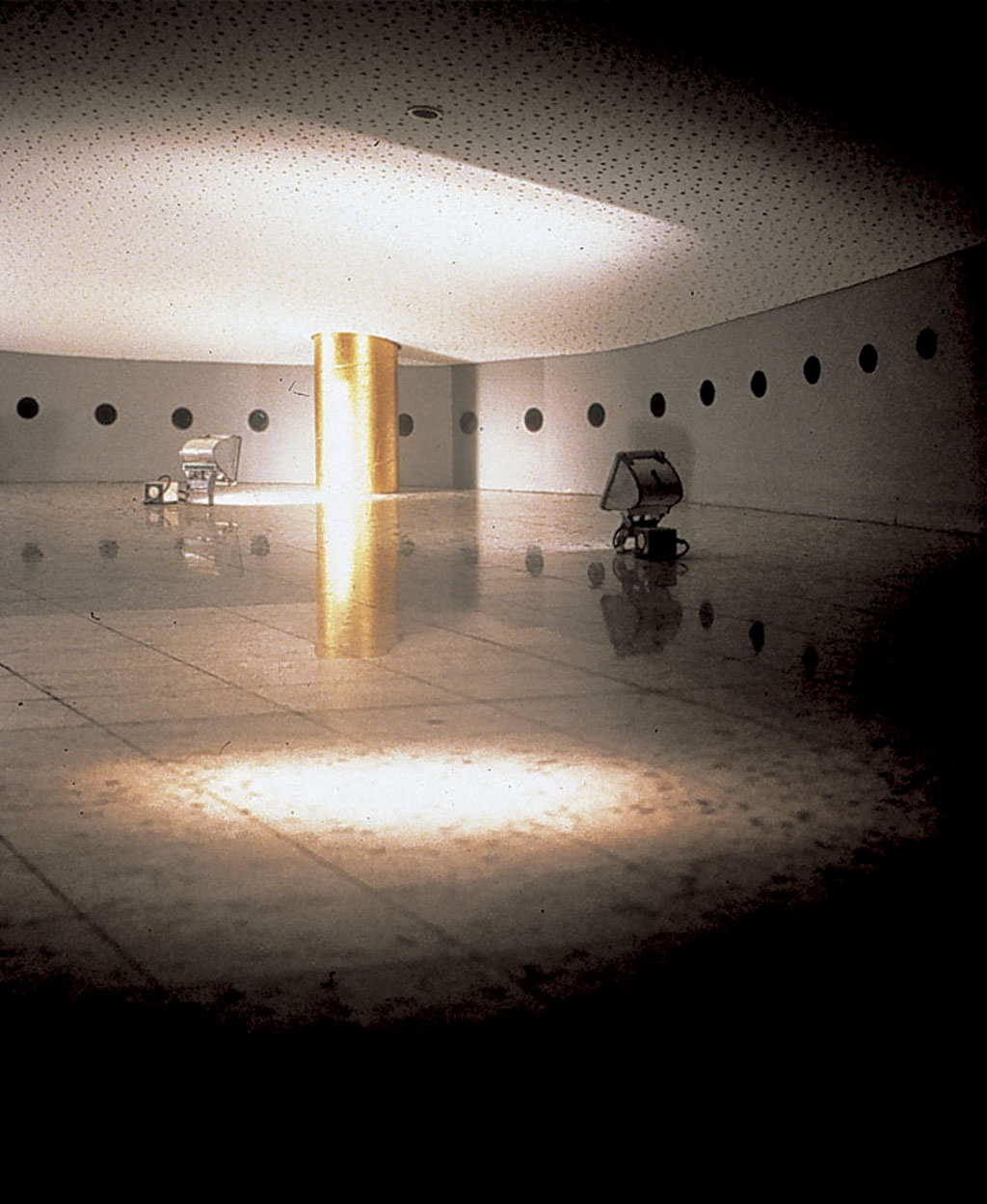 Under the auditorium of the Netherlands Dance Theatre, ©Inside Outside
Beatriz Ramo and Bernd Upmeyer, on behalf of MONU, spoke with the Dutch designer Petra Blaisse. Blaisse works in a multitude of creative areas, including textile, landscape and exhibition design. In 1991 she founded her own office "Inside Outside" in Amsterdam. Throughout the years, Inside Outside has collaborated with various architects and designers, such as the Office for Metropolitan Architecture (OMA). Blaisse has lectured and taught extensively in Europe, Asia, and the United States. Her work has been included in numerous design and architecture exhibits internationally. In 2000 a solo exhibition on Inside Outside's work was, for example, organised at the Storefront for Art and Architecture in Soho, New York. The interview took place on August 28, 2014 in her office in Amsterdam.
Interior Urbanism
Bernd Upmeyer: In this new issue of MONU we would like to discuss something that we call "Interior Urbanism", because we have the impression that these days interior spaces are getting so big, alive, and public that they can no longer be identified as mere interiors but as somewhat advanced versions of interiors and as something on an urban scale and of an urban complexity that thus would be better described as interior urbanism.
Beatriz Ramo: Such a new generation of public interior spaces we experienced recently while visiting a few cities in Asia, where you find vast interconnected interior spaces that are characterized by a multiplicity and complexity of features and aspects that can usually only be found outdoors or in connection with the outdoors. We have the impression that we are dealing today with a new generation of public interior spaces, especially in climatically challenged cities. What are your experiences in relation to that?
Petra Blaisse: In the past, public life and public spaces were indeed much more dependent on the climate and difficult to achieve in cities such as Hong Kong given the hot and humid weather. When we worked with OMA, for example, on the West Kowloon Cultural District in Hong Kong, we realized that today the people there do not walk outside longer than a certain number of minutes. Because the weather is either too hot, too humid, or the rain is pouring down. And the people don't want to get burned by the sun and prefer protected and covered spaces, which can be a shopping mall, an office building, or something else. These spaces are usually connected – via escalators or pedestrian bridges – to other buildings and the boundaries between the buildings and the different interior spaces disappear. Because of the fact that pedestrian paths need to be covered and ideally interiorized in Hong Kong, we proposed groups of trees that provide shelter, for the parks of the West Kowloon Cultural District.
BR: How does you work differ in projects in different climatic zones such as Riga in comparison to projects in Hong Kong? How do the different locations influence your designs? Do you feel, for example, more constrained because of the climate or because of the political context of a project?
PB: Both, of course. We are trying not to be political and to create work that is truly international. But you are, of course, dependent on politics and the economy of the context of a project. Because the budget, but also the political mentality of a city, influences how things are used, treated and maintained…
…the complete interview was published in MONU #21 on the topic of Interior Urbanism on October 20, 2014.
Title: Into the Wild
Project: Interview with Petra Blaisse
Date: August 2014
Type: Commissioned interview
Topic: Interior Urbanism
Organizer: MONU
Status: Published
Publications: MONU #21, P. 97-104
Interviewer: Beatriz Ramo, Bernd Upmeyer