20-05-15 // SELECTED TO BE EXHIBITED IN BERLIN AND PRAGUE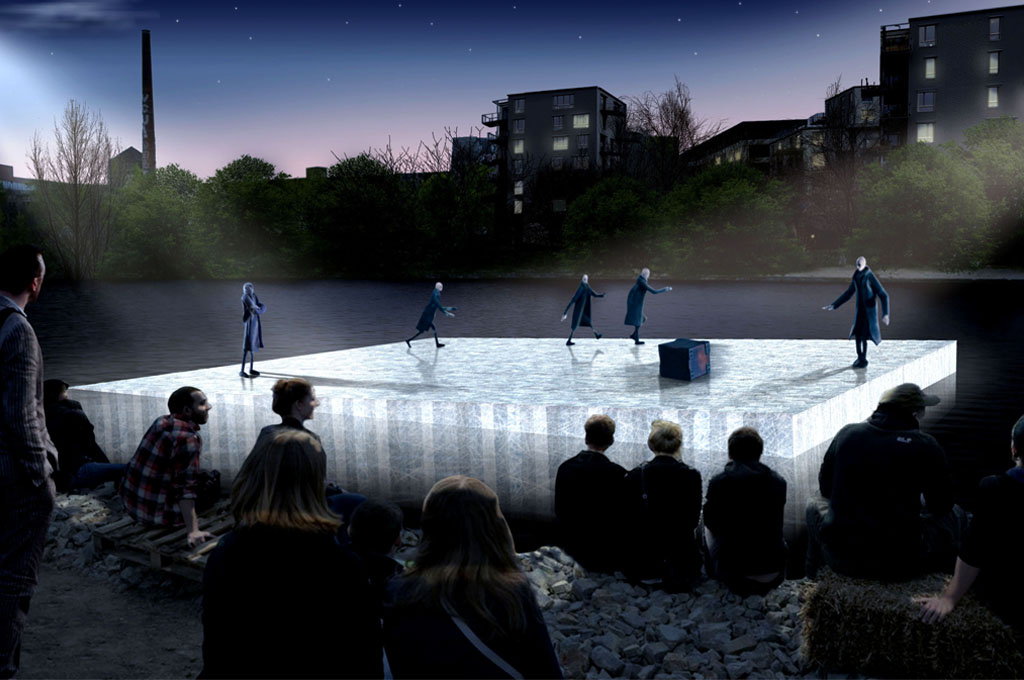 BOARD's competition entry "A Unique Moment" was awarded as one of the 25 selected entries for exhibition of the 9th OISTAT 2015 Theatre Architecture Competition. BOARD's design for a floating theatre on the river Spree in Berlin was chosen from 197 submissions from 38 countries.
As one of the best entries "A Unique Moment" was exhibited at the Prague Quadrennial 2015 and at the Stage-Set-Scenery Event at the Theatre Architecture Competition area in hall 4.2. in Berlin, Germany from June 9 to 11, 2015.
A detailed description of the project can be found in Design.
Title: A Unique Moment
Project: Floating theatre on the river Spree in Berlin, Germany
Date: May 2015
Type: OISTAT Theatre Architecture Competition, international ideas competition
Organizer: Architecture Commission of OISTAT (International Organisation of Scenographers, Technicians and Theatre Architects)
Participants: 197
Ranking: 25.
Location: Berlin, Germany
Site: River Spree in Berlin in an area known as the "Holzmarkt" or wood market"
Programme: Floating theatre
Surface: 169m2
Status: Competition
Awards: Selected Entry for Exhibition
Exhibition: From June 9 to 11, 2015 at the Theatre Architecture Competition during Stage| Set| Scenery—World of Entertainment Technology in Berlin, Germany
Team: Bernd Upmeyer, Katerina Petrocheilou, Apostolia L. Sofiadi