20-12-17 // BERND UPMEYER CONTRIBUTES TO THE NEW YORK-BASED PUBLICATION "TAKE SHAPE"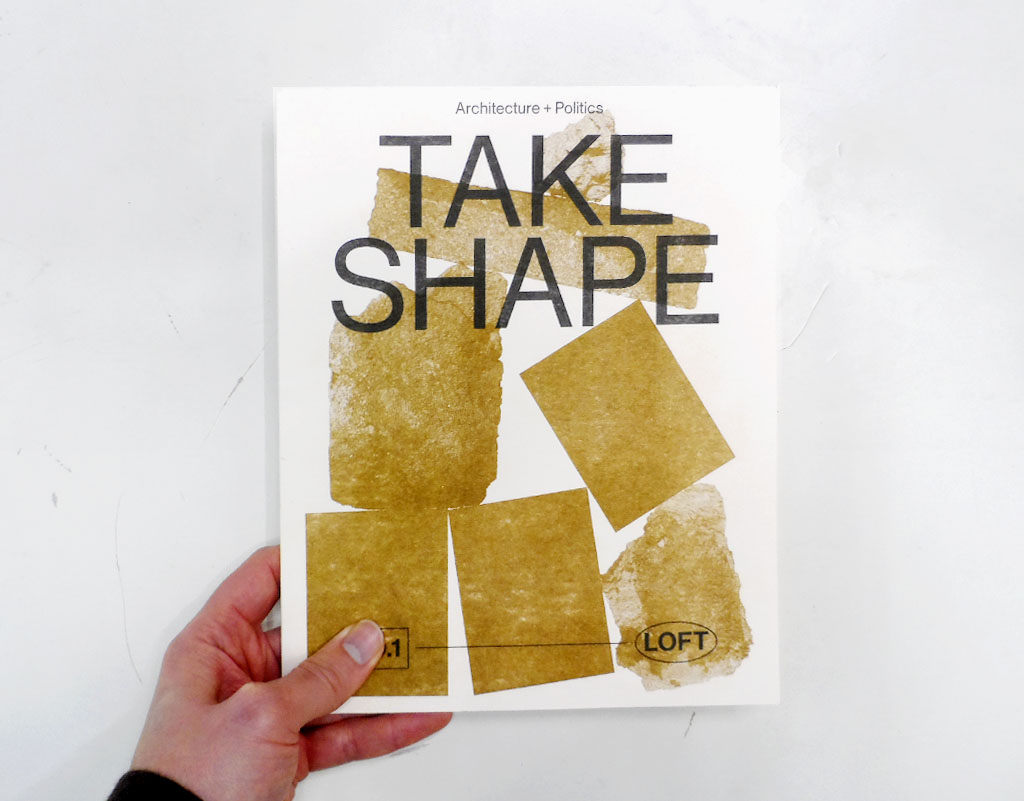 Bernd Upmeyer contributed an article entitled "Beyond Antikraak – The Limits of Urban Property Ownership" to the New York-based publication "Take Shape".
Take Shape's editors Nolan Boomer, Cole Cataneo, and Julia Goodman describe their publication as "a matte ship charting the waters of architectural, legal, and political thinking, lifted by those spaces and ideas where distinctions blur. We are its crew, a group of editors circumnavigating the margins, seeking to define questions more than to provide answers."
The introduction of Beyond Antikraak – The Limits of Urban Property Ownership reads as followed:
The first image that comes to mind for many when they hear the word "loft" is that of apartments on the upper floor of a building in some desirable neighborhood of a big city. But for me, what comes to mind is precarious living at odds with a building's owners—that is, squatting. In the Netherlands, as in other places, squatting is one way to attain an affordable space to both live and work.
After graduating with an architecture degree in 2002, I began to work at an architecture studio in Amsterdam, one of Europe's squatting capitals. Some of my colleagues, due to Amsterdam's expensive housing market, were only able to find decent and affordable places to live by squatting in empty buildings or by a process known in the Netherlands as "antikraak," which might be translated as anti-squatting, and is known in the UK as property guardianship. Antikraak works in this way: empty buildings that their owners can't sell, renovate, or demolish are rented out cheaply as temporary live-work spaces. Antikraak is intended to provide affordable housing, but it also carries benefits for the owners—renters are expected to keep "real" squatters away from the building.
One of the antikraak spaces I visited was a former school with large empty classrooms to live in, sparse electricity supply, problems with the heating system, and an improvised shower that delivered water through a tube that residents found in the street from the sink into the toilet…
… the entire article can be read in Writings.