07-07-17 // TOWN HALL KORBACH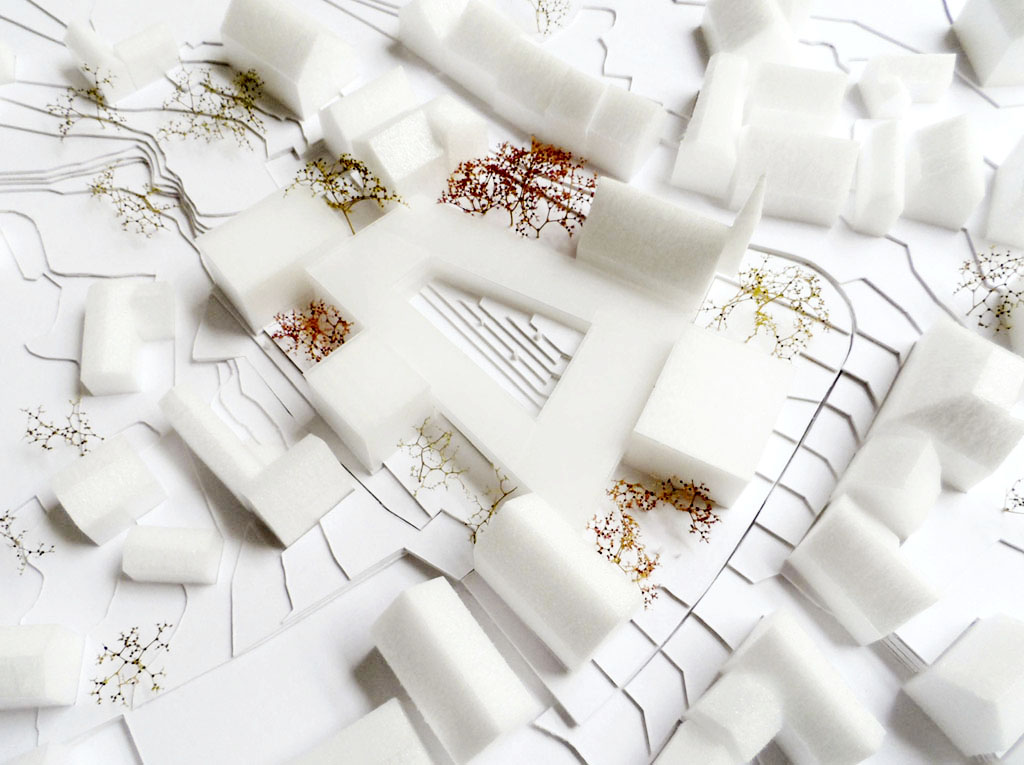 View from the northwest
To join the three existing buildings of the Town Hall in Korbach in a weather-protected and barrier-free way, we propose a built connection that creates a square in the middle of the site. All other extensions are added to this connection as compact, flexible and efficient buildings, creating a small-scale ensemble appropriate to the environment. All new buildings will be constructed with wooden structures relating them to the surrounding semi-timbered buildings. Other public functions, such as cafés and galleries, underneath of the connection, will lead to an open and lively town hall context.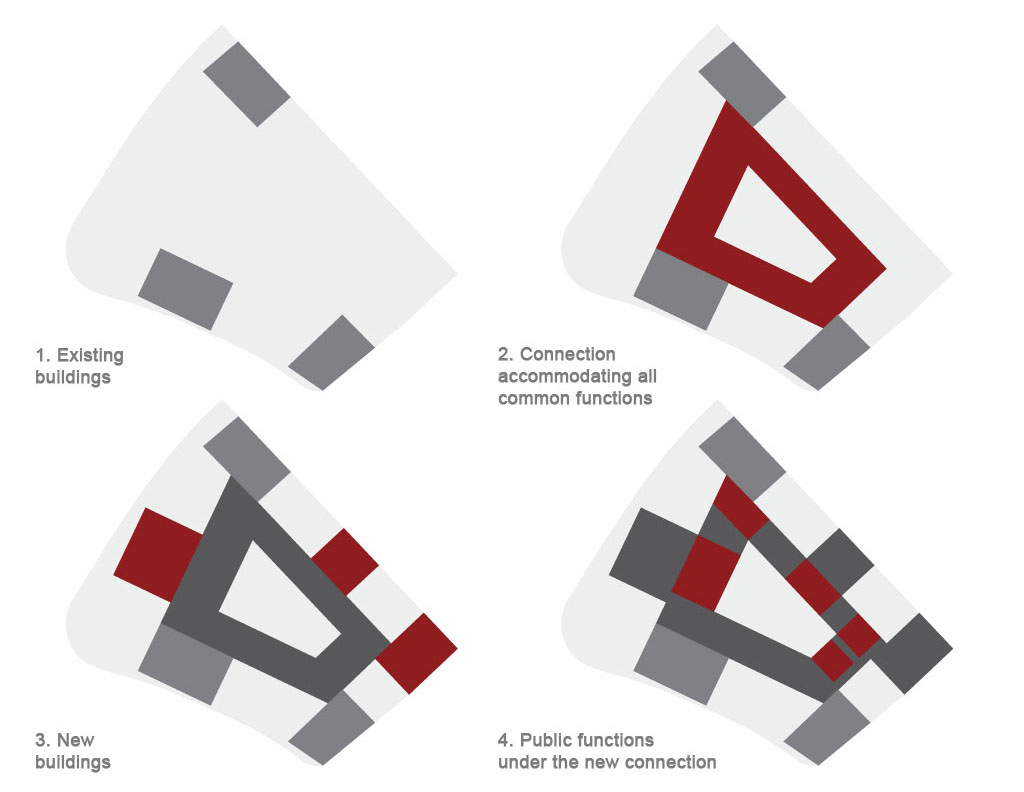 Connecting the existing buildings and adding new structures and functions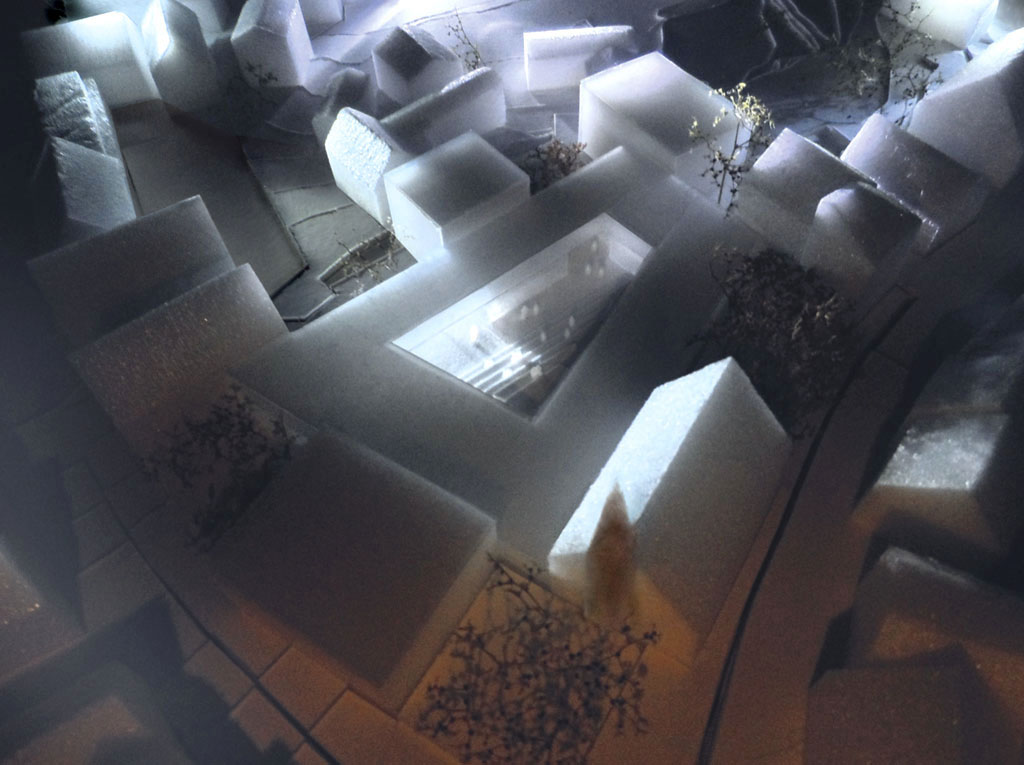 View from the west during a jazz concert in the open-air theater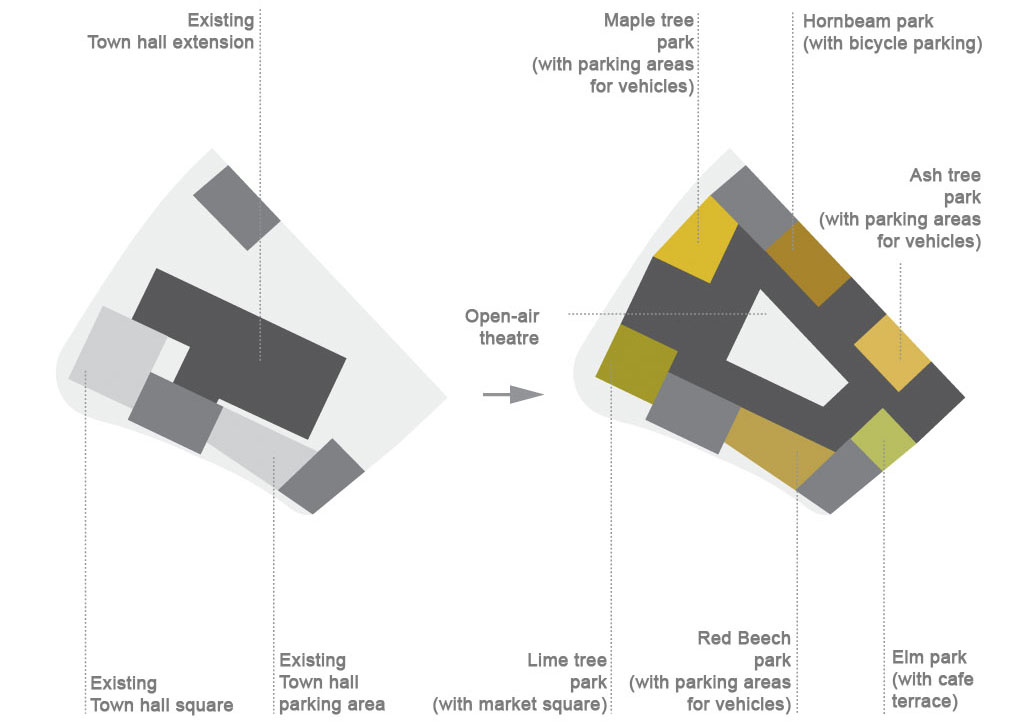 Public spaces
Public spaces
For the design of the central and publicly accessible square, we propose to use the topography of the site to build an open-air theater. The existing town square and parking lots are replaced by mini-parks, which will be filled with local plants and trees and named according to their vegetation: "Red Beech Park", "Elm Park", etc. The existing town hall forecourt will be transformed in such a way that it provides space for a small marketplace and city festivals. All the mini-parks are located on the edge of the site defining its perimeter. On one there is, for example, a café with a terrace and on another one a parking area for bikes and cars.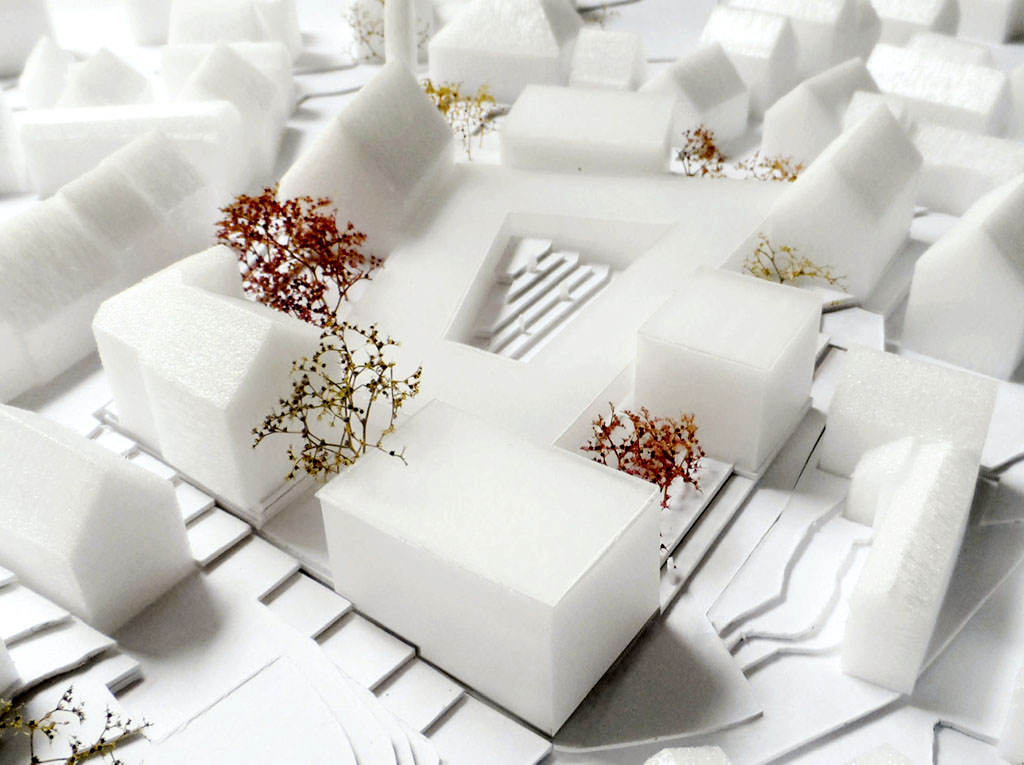 View from the east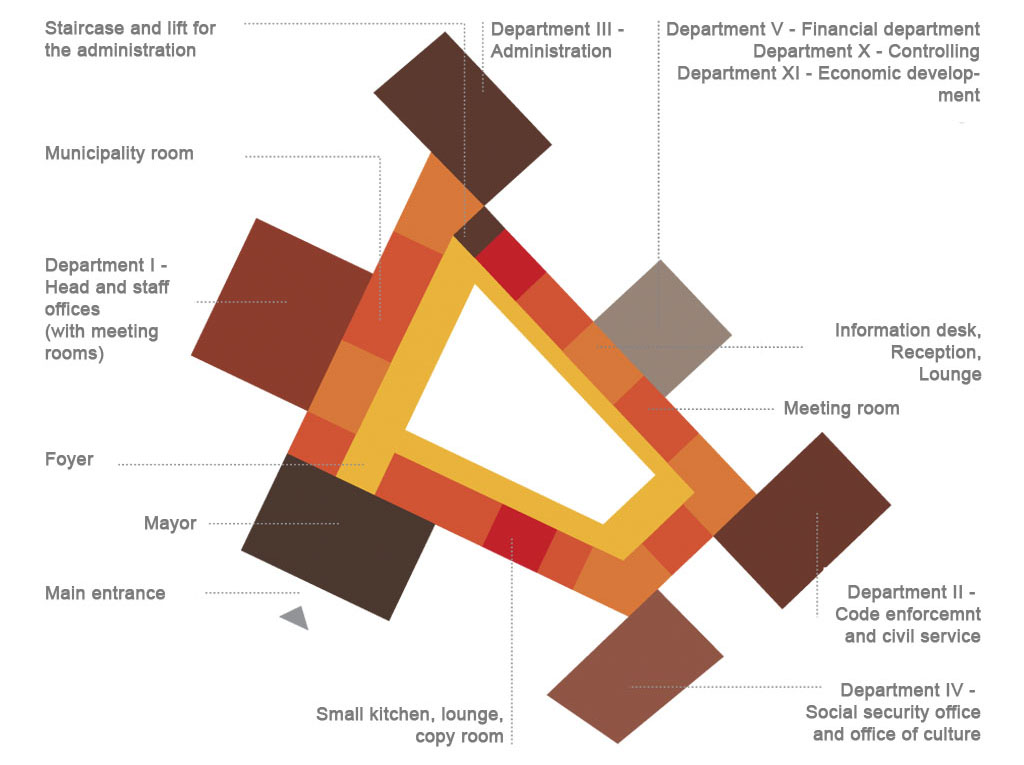 Synergies and shared spaces
Interactions and common spaces
In order to create as many synergies between the departments of the town hall as possible, we propose that all shared uses of the departments or the public, are located in the central connecting building. These uses are, for example, catering points, meeting rooms and information desks. Since the existing historic building provides a unique identity to the extended town hall, we suggest using it as the main entrance creating a foyer that extends across the entire transparent connection, from where views in all directions will be possible. There will be one department in each of the surrounding buildings.


Cross-section
Title: Town Hall Korbach
Project: Extension of the town hall in Korbach, Germany
Date: July 2017
Type: Open Competition
Organizer: District of Hesse, Germany
Participants: 133
Location: Korbach, Hesse, Germany
Site: Centre of Korbach
Programme: Government and municipal buildings
Surface: 4,000 m²
Status: Competition
Clients: Municipality of Korbach
Team: Bernd Upmeyer, Amy Tibbels