05-09-2017 // HOUSE OF YOUTH HEIDELBERG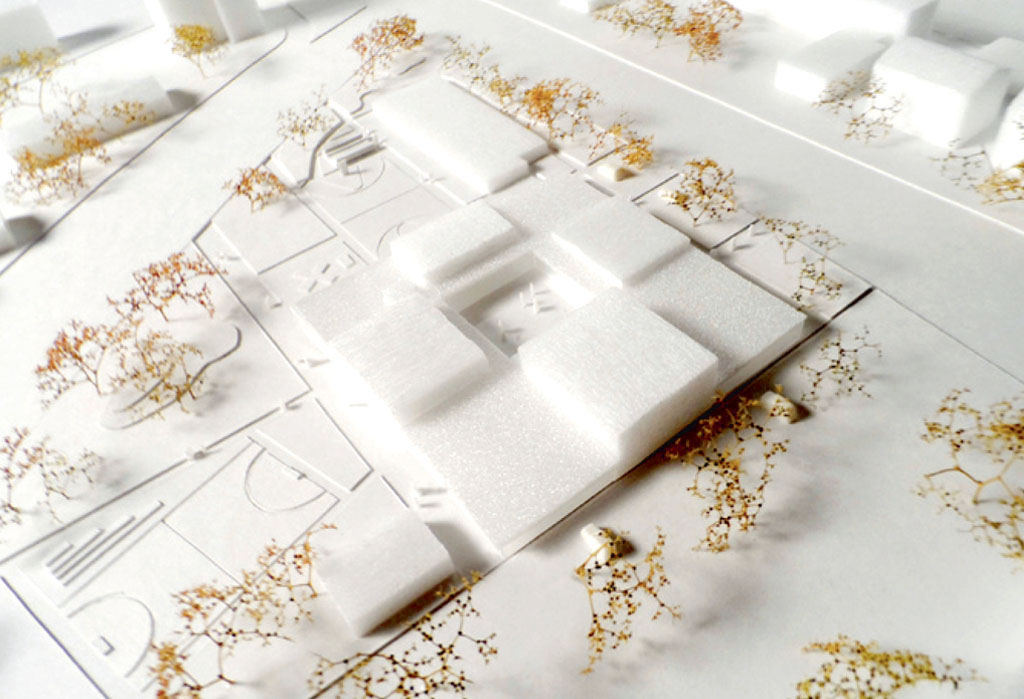 View from the northeast
Connecting function
We think that not only the area for the new House of Youth should have a connecting function between the surrounding neighbourhoods, but the building and the open spaces too. Therefore, connecting paths should not only connect the south with the north and the west with the east, but also organize the entire new building and its open spaces.

The main public functions and event areas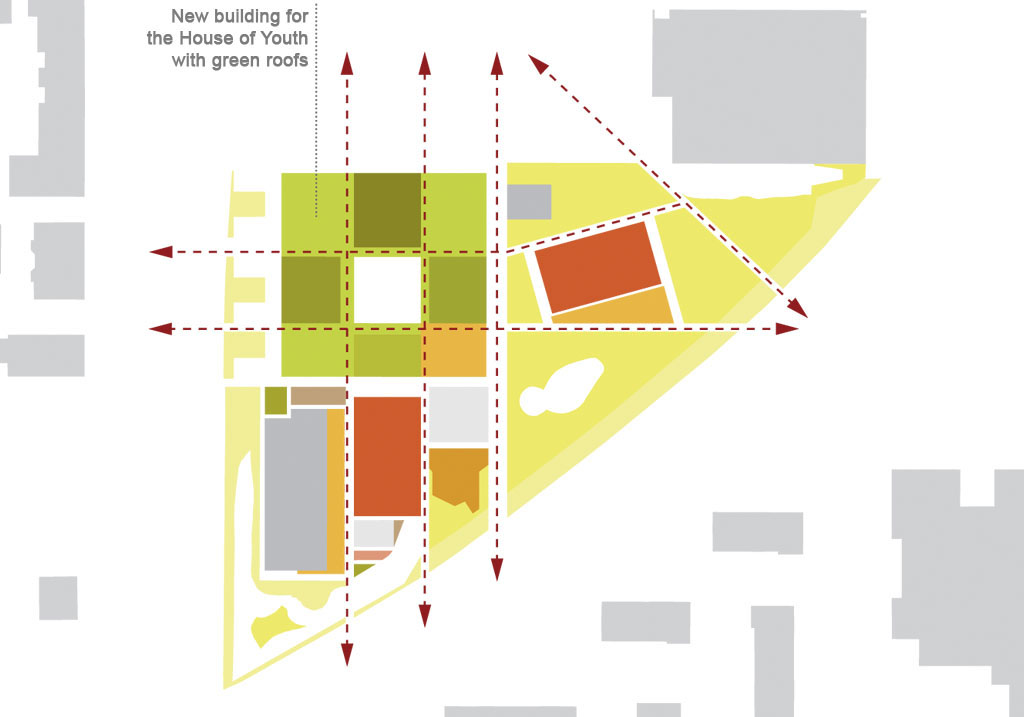 The connections and paths through the new building structure and organize the entire site
Free spaces
According to the green inner courtyards of the neighbouring residential areas of the Weststadt of Heidelberg, we propose a building for the House of Youth that is organized around a courtyard. Additionally, a roof terrace is created. All other open spaces, such as the garden or the small halfpipe, are placed around the new building.
Openness
With the main entrance to the west and further entrances to all other sites, the building creates semi-public, accessible and barrier-free spaces. Movable facade elements can open additionally the building to the outdoor spaces, generating intensive relationships of the inside and outside. Functions such as the discotheque, or the hall have additional independent entrances.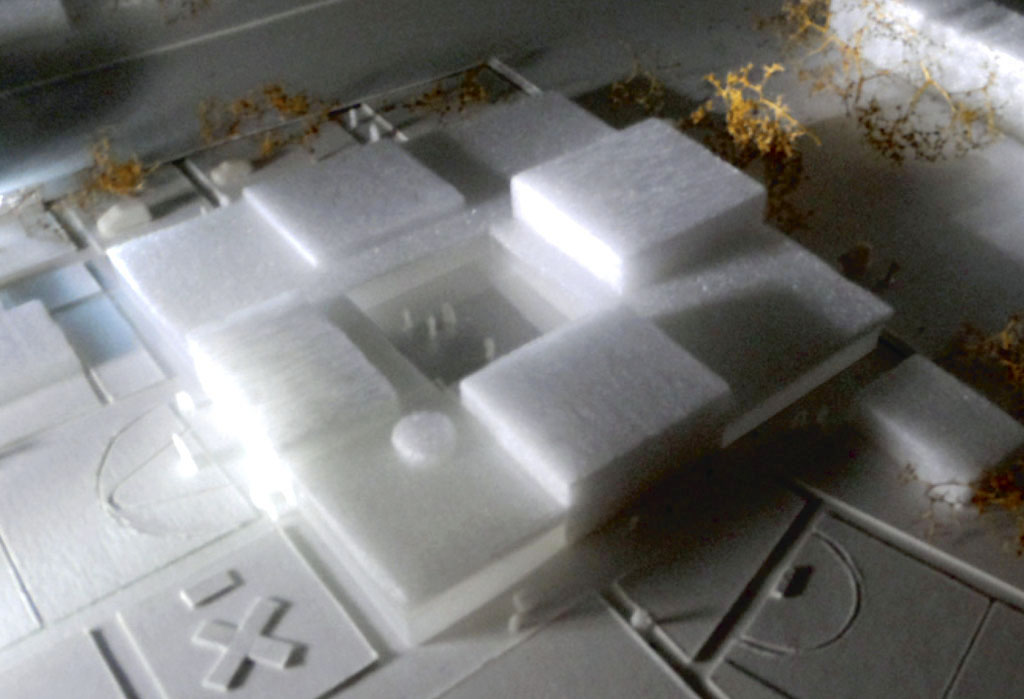 View of the main entrance in the evening
Buildings in the building
To make it possible that the different areas can work independently, we group certain functions, such as the theatre area with the music/ party/ bands area, creating four smaller but taller buildings inside of the building. These are connected by a single storey open building area, with, for example, the foyer and the youth café.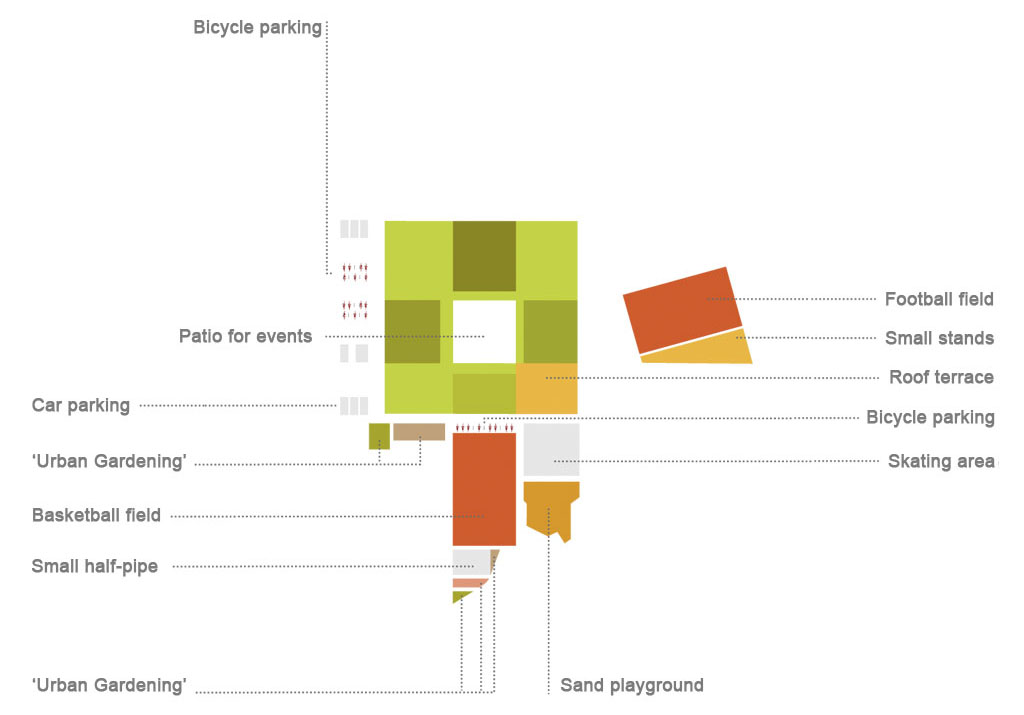 The distribution of the functions of the site
Multifunctional courtyard
The new centre of the House of Youth will be the multifunctional courtyard for events of any kind. The courtyard is basically a multifunctional open-air hall. Due to its central location, it also serves as an extension of all the areas of the building. It can be used as an open-air theatre, café terrace or for dance workshops and summer festivals, to name just a few.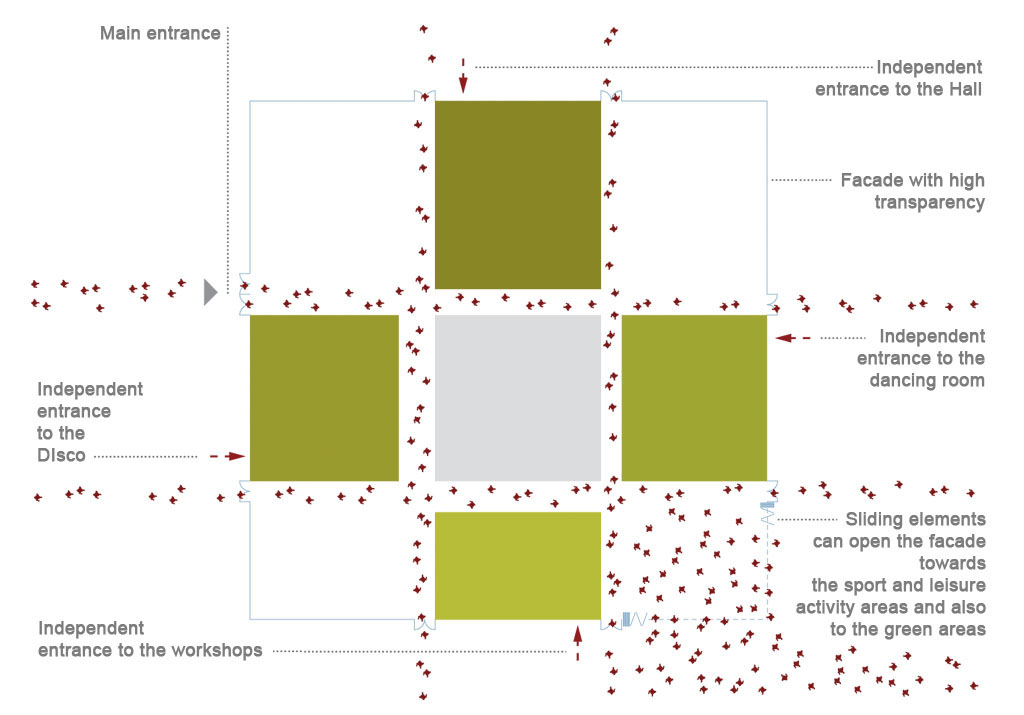 Fluid circulation and openness will characterize the new building of the House of Youth
Flexible learning, playing and cultural landscape
The building will be an economical structure as it will have no corridors but an open and flexible learning, playing and cultural landscape. This creates synergies between the various functions and social areas. Spaces for independent and extracurricular learning, games and dancing for a forward-looking youth work are created.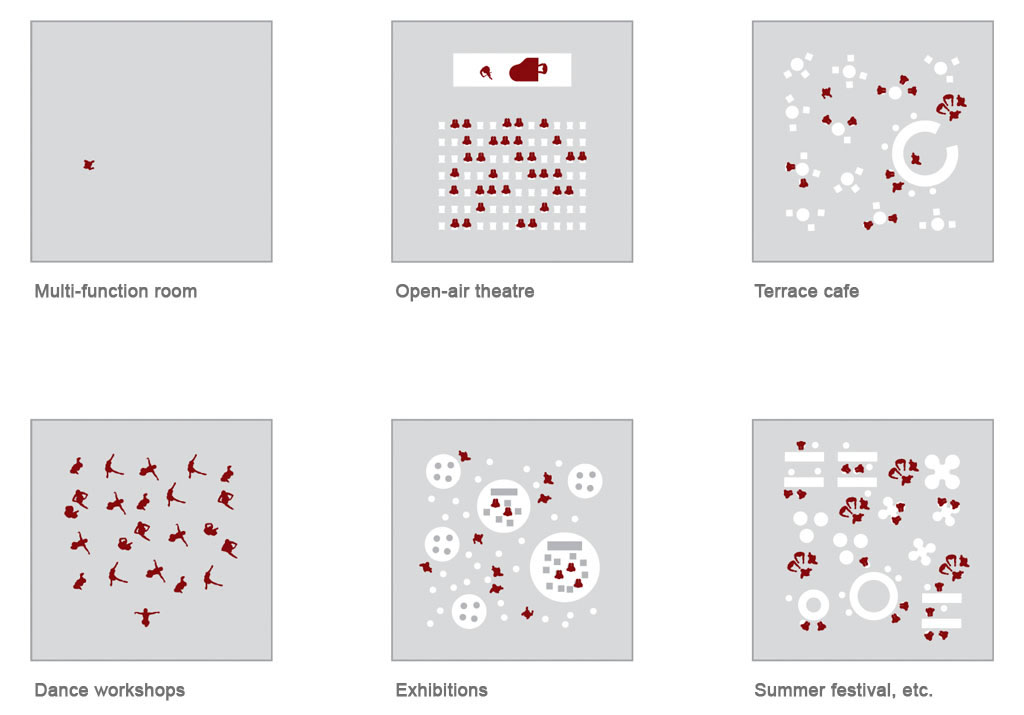 Possible future events in the central multifunctional courtyard
Title: House of Youth Heidelberg
Project: Youth Centre
Date: September 2017
Type: Open 2-Phase Competition
Organizer: Bäumle Architekten
Participants: 93
Location: Heidelberg, Germany
Programme: Cultural facilities
Surface: 2,500 m²
Status: Competition
Clients: City of Heidelberg
Team: Bernd Upmeyer, Amy Tibbels, Maria Castillo Cobos