19-12-17 // FINALIST IN DISTRICT OFFICE GÖRLITZ COMPETITION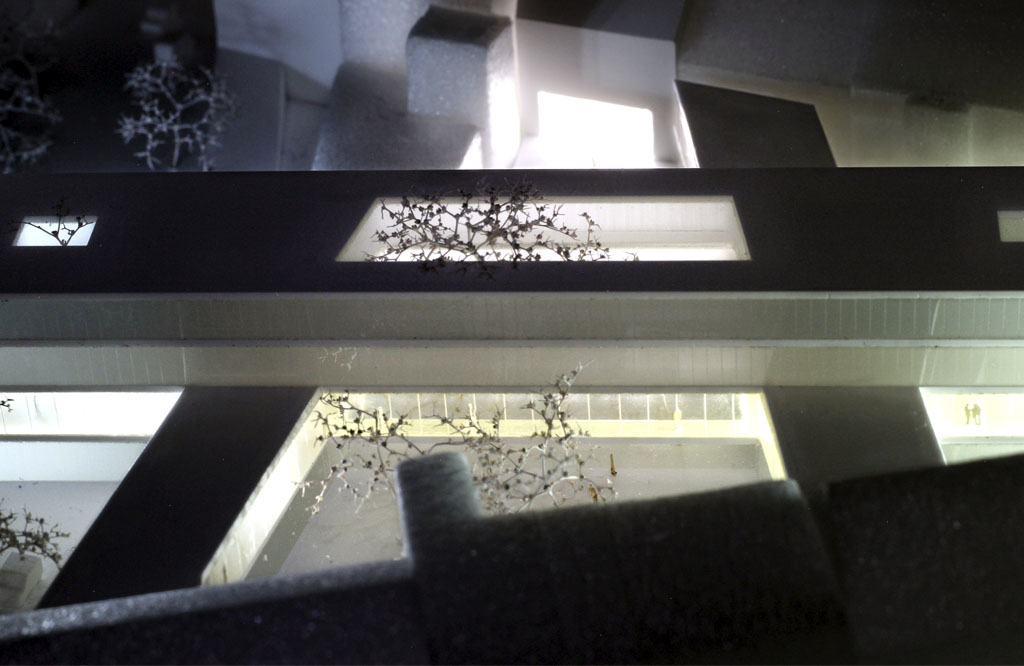 Model by Studio Faber/ Vincent de Rijk
BOARD's competition entry "High and Dry" for the extension of the District Office in Görlitz, Germany, reached the final round. The best 12 projects out of 69 entries were chosen as finalists.
BOARD proposed an elongated administration building inside the block with three wings and three bridges ensuring that in the future all departments of the enlarged district office are accessible from the entrance "high and dry". Easy orientation for guests and employees within the entire building complex is ensured by a connecting first floor providing access to all other buildings of the administrative campus barrier-free.
Find out more about this project in Architecture.
Title: High and Dry
Project: Extension of the District Office in Görlitz
Date: December 2017
Type: Open 2-Phase Architecture Design Competition
Organizer: District of Görlitz, Germany
Participants: 69
Location: Görlitz, Germany
Site: Bahnhofstrasse, Görlitz
Programme: Administrative building
Surface: 13.000m2
Status: Competition
Awards: Final round
Team: Bernd Upmeyer, Aina Coll Torrent, Valentina Raiz