15-12-2017 // BIBÜ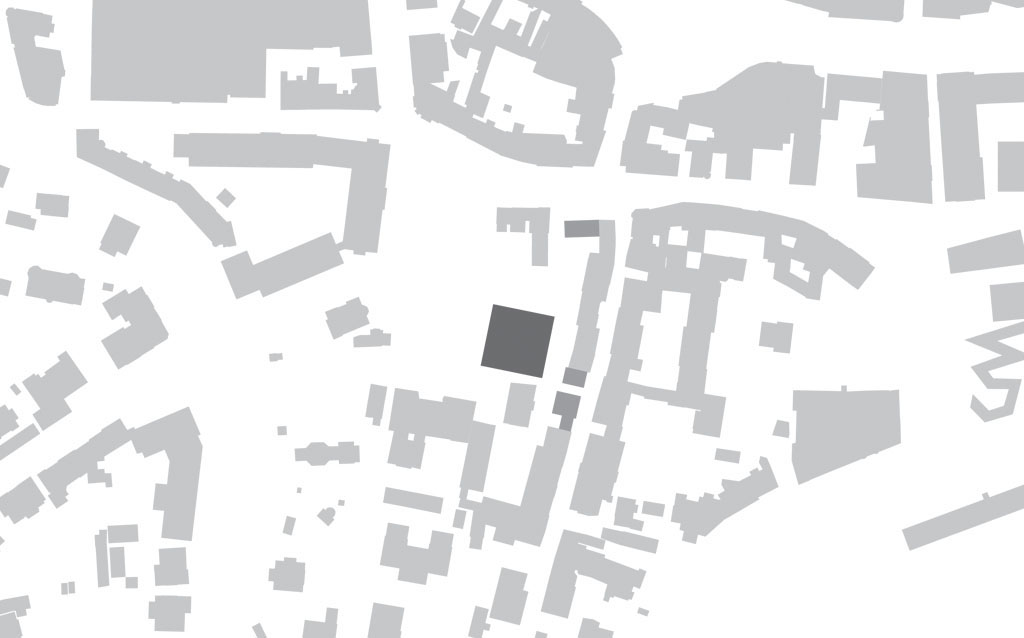 Site
Squares and gardens
In order to bring life to the public spaces of the site, we placed the new building for the library and the citizens' service, which we call "Bibü" ("BIbliothek" and "BÜrgerservice"), as a compact building in the centre of it. In this way interesting spaces and green areas around the building can be created: the library square, the abbey square and the library garden. The height differences of the topography we use to create two different entrances, one for the library and one for the citizen service. With the help of four new residential and commercial buildings that we propose to be added on the perimeter of the site, the inside of the block will become a more intimate place.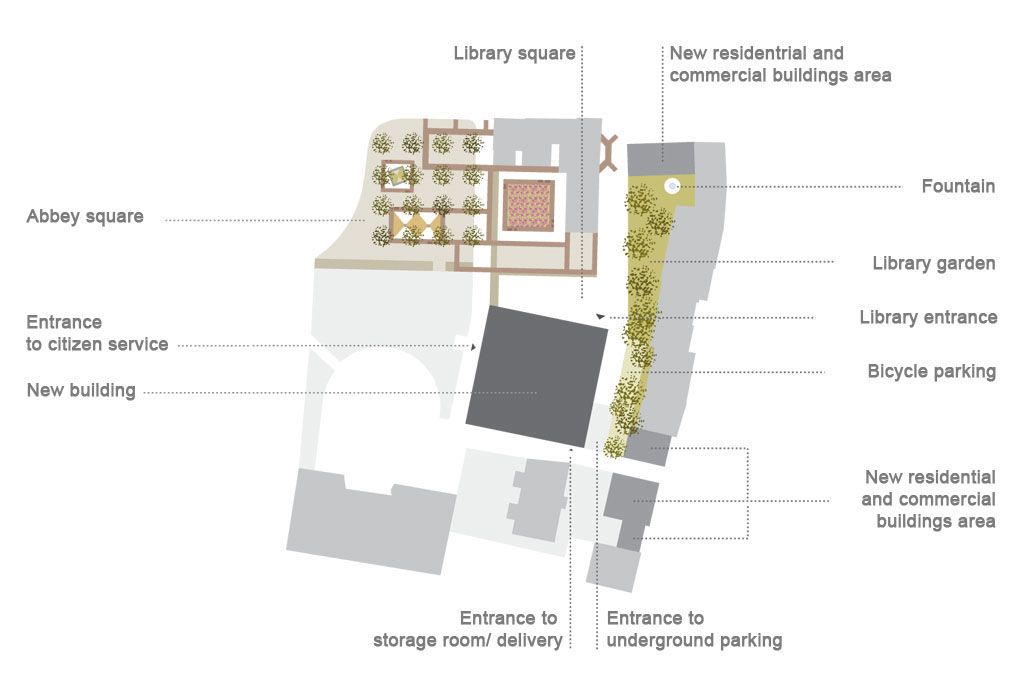 The proposed public spaces around the new building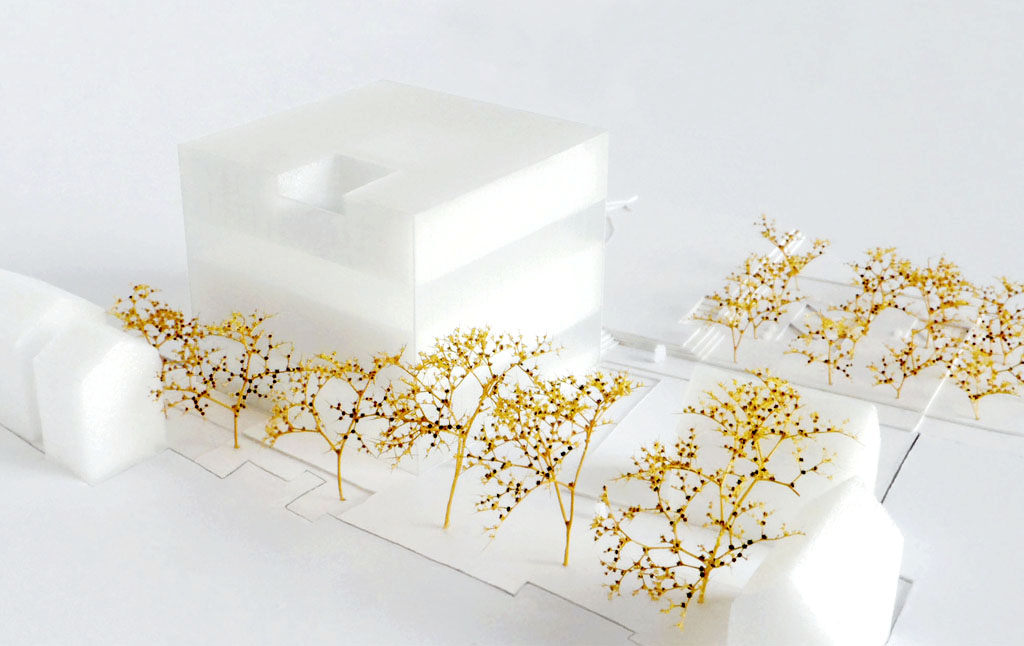 View of the new building from the Engelplatz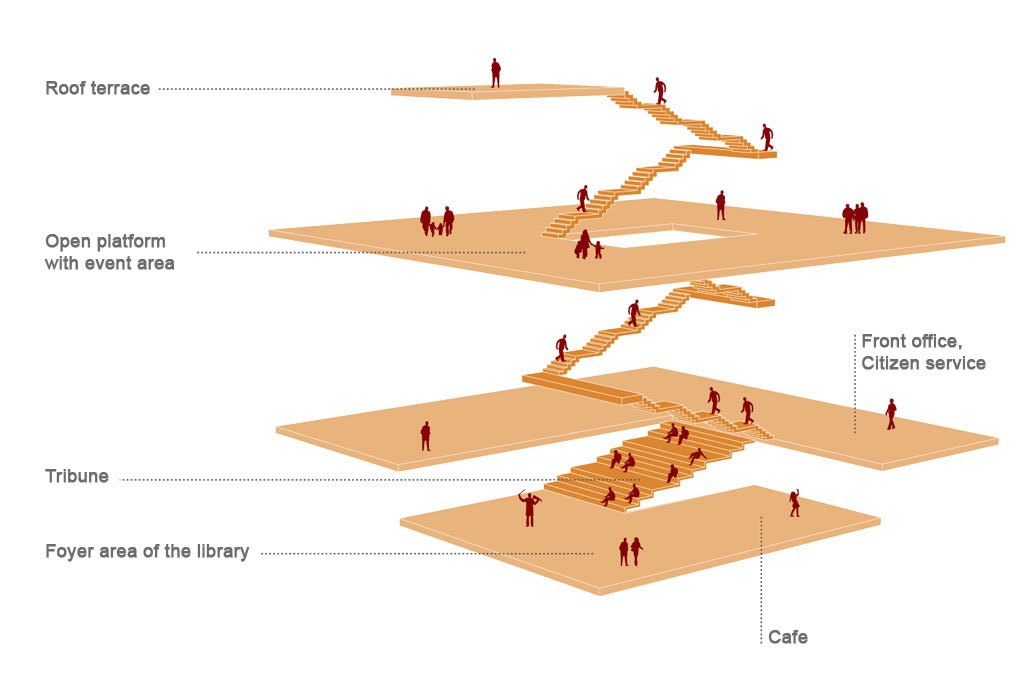 Vertical distribution of functions and the circulation inside of the library and citizen service
From the tribune to the roof terrace
In the centre of the new building we propose a tribune that will transform the library foyer into a theatre. One has to imagine them together with the stairs of the upper floors as a large wooden sculpture that connects all the public areas together vertically. This will provide a route from the café of the library's foyer area, along the front office of the citizen's service and the "open platform", up to the public rooftop terrace that will provide beautiful views of downtown Jena. The open platform, where a multi-function room and an event area will be located, will be a flexible floor for the citizens of the city of Jena.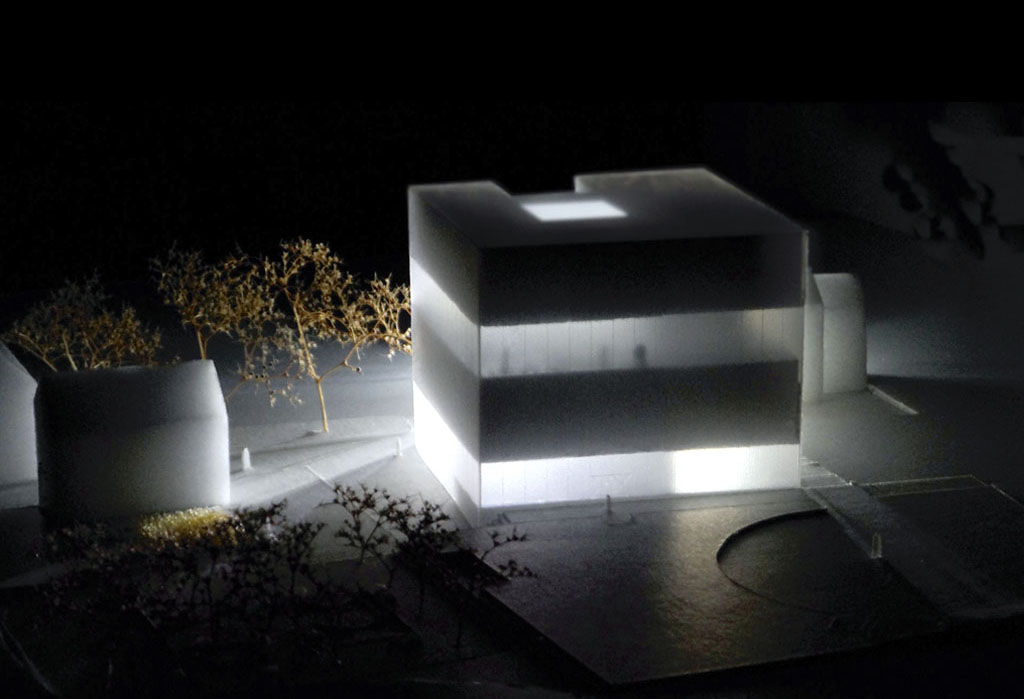 View from the square of the theater in the evening


Section


West facade
Title: BiBü
Project: New building for the town library and citizen service in Jena
Date: December 2017
Type: Open 2-Phase Competition
Organizer: City of Jena
Participants: 19
Location: Jena, Germany
Programme: Libraries, administration buildings
Surface: 8,554 m²
Status: Competition
Clients: City of Jena
Team: Bernd Upmeyer, Valentina Raiz