16-03-09 // 241 Second Round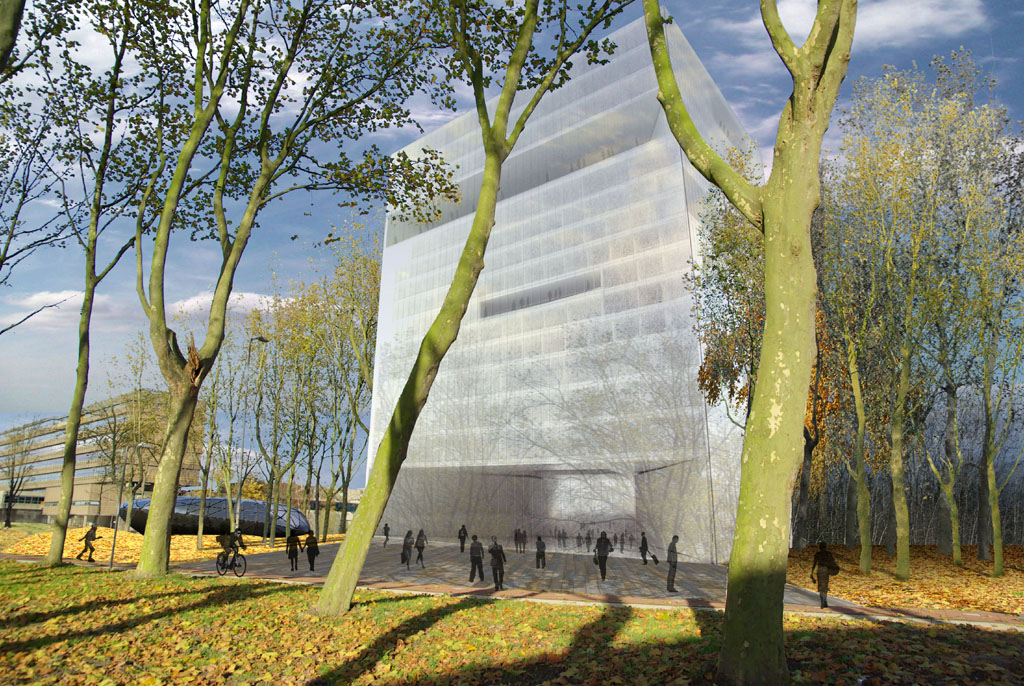 The proposed design for the new Bouwkunde Building consist in fact of 2 buildings or programmes in 1 building. To arrive at 2 buildings, the programme, as presented by the competition brief, has been split into 2 parts, into one tranquil programme and one noisy programme, one introverted and one extroverted, one hard and one soft, one black and one white.
The tranquil programme includes studio spaces, office spaces, the library, the other educational facilities, the faculty laboratories, and storage space. The noisy programme consists of lecture halls, conference rooms, the restaurant, and other public and collective facilities. The programme has been subdivided and subsequently reunified to create a maximum of possibilities of exchange between all parts of the building and enable cross-utilization of all spatial resources, which will provoke and assure artistic and academic discourses throughout the entire faculty.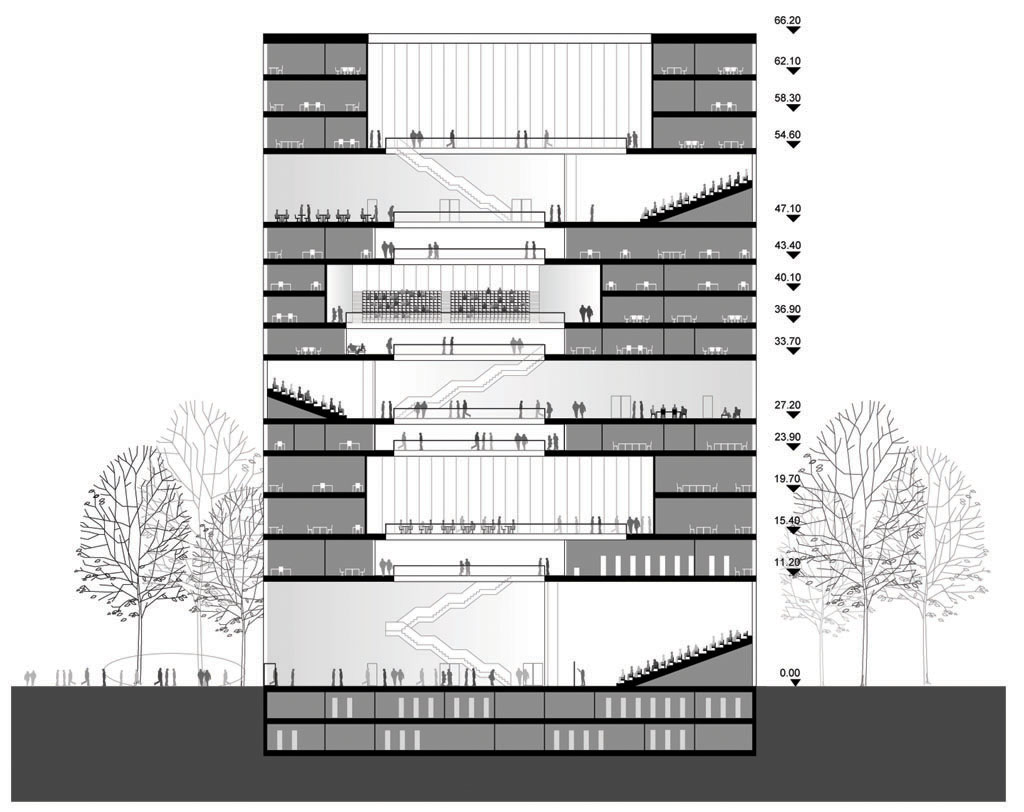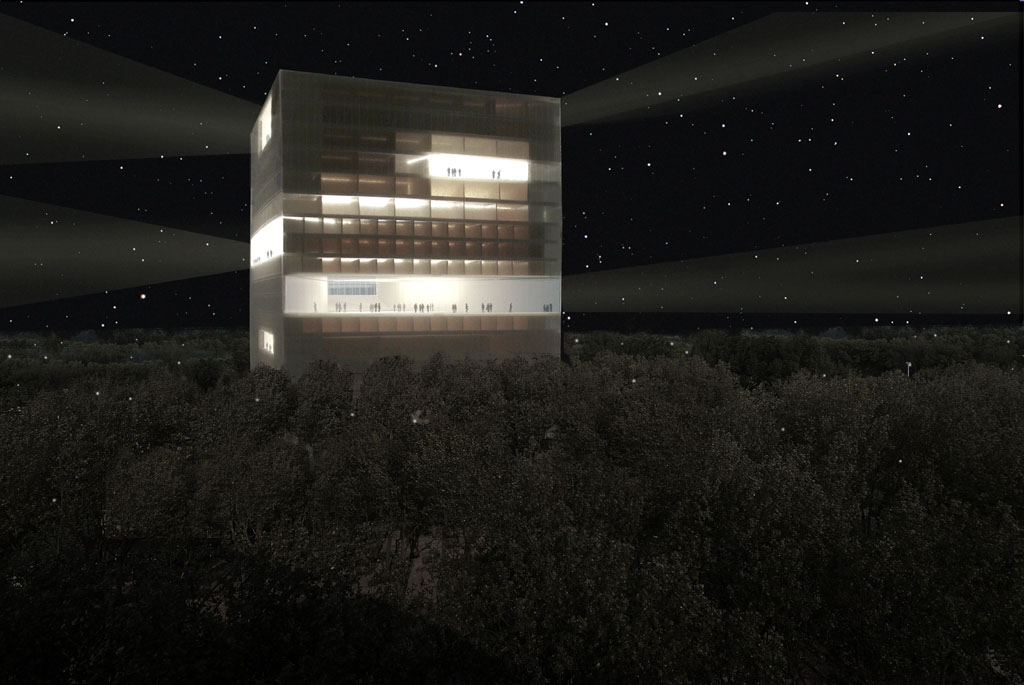 Title: 241
Project: Building for Bouwkunde in Delft, Netherlands
Date: November 2008
Type: Open International Ideas Competition
Organizer: Technical University of Delft
Participants: 466
Location: Delft, Netherland
Site: Mekelpark (TU Delft's campus) and Delft
Programme: Architectural School Faculty
Surface: 33.000m2
Status: Competition
Client: TU Delft
Awards: Second Round
Publications: Building for Bouwkunde – Open to Ideas
Exhibitions: Building for Bouwkunde Exhibition at NAi, March 15 – June 7, 2009
Team: Bernd Upmeyer, Christina Franken