22-01-18 // PROJECT MANAGERS AND THE END OF THE DOMINATRIX ARCHITECT – INTERVIEW WITH ALEJANDRO ZAERA-POLO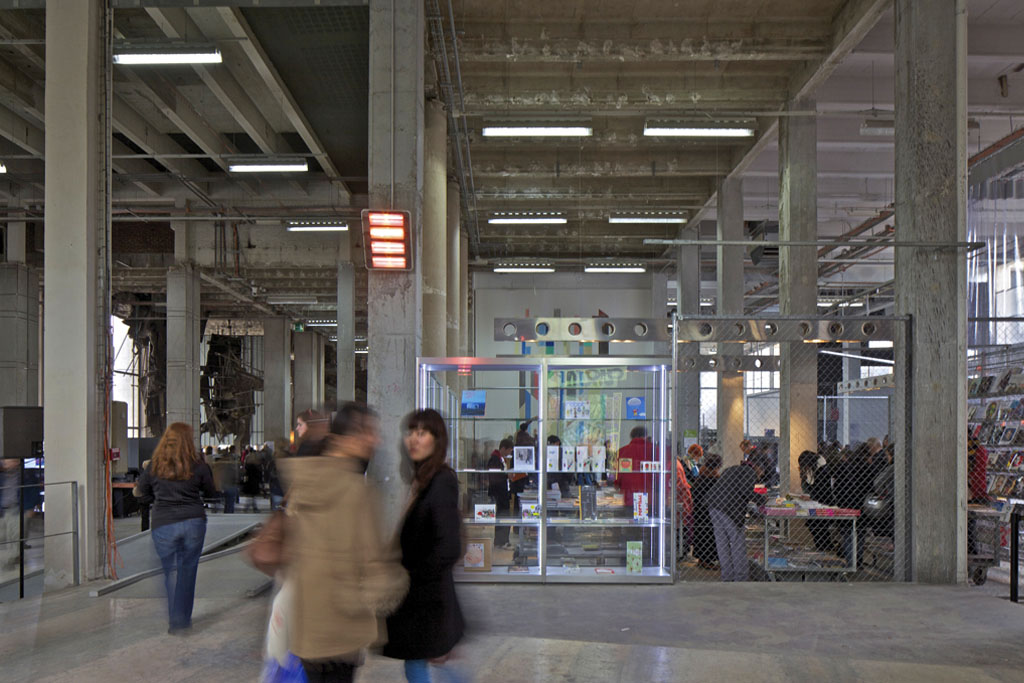 Interior of the renovated Palais du Tokyo, designed by Lacaton & Vassal
Photo by Philippe Ruault
Bernd Upmeyer and Beatriz Ramo spoke with Alejandro Zaera-Polo about "Client-shaped Urbanism". Zaera-Polo is currently Professor of Architecture at the School of Architecture in Princeton University. He worked at OMA in Rotterdam prior to establishing FOA in 1993, an international award winning practice that built projects such as the Yokohama International Cruise Terminal in Japan. In June 2013, he established Alejandro Zaera-Polo & Maider Llaguno Architecture (AZPML), where he is working on projects such as the Redevelopment of the Birmingham New Street Station. The work of Alejandro Zaera-Polo has been widely published and exhibited. The interview took place via Skype on January 22, 2018.
The Importance of the Client in Architecture and Urbanism
Bernd Upmeyer: The topic of this issue of MONU entitled "Client-shaped Urbanism" has been partly inspired by a recent interview of you on Yale University Radio, where you stated that you do not need a big budget to produce good architecture, but a good client who is sophisticated and intelligent. What makes a client sophisticated?
Alejandro Zaera-Polo: This is a difficult question. Even if you have a lot of experience, it is difficult to generalize an answer. I think that a good client always has a personal interest in architecture beyond the satisfaction of spatial needs. A good client also knows what she wants and how much she is willing to pay. When clients lack this combination of ambition, knowledge and measure they often hand the project over to a project manager. While there are obviously some excellent project managers who sometimes have developed themselves an appetite for architecture, very often they take pride in diminishing the architect, to show the client that they can control the architect. Which of course they can, legally, often to the project's loss. What we have come to consider "architecture" is not exactly the same as "construction" or "real estate;" Even if all these practices refer to the same object, "architecture" is culturally loaded, and a good client (or a project manager) needs to understand this. The crucial problem we have today is that we have lost the trust of society to deliver anything culturally significant, because we have been fooling around with idiotic, self-involved ideas for too long: the discipline has become alienated, self-obsessed and detached from people's concerns, so much so that we are now viewed with some level of disbelief. And a whole new class of people has occupied that space without making a single cultural claim: the project manager. How can we retrieve that territory? By re-engaging with the people, even at the expense of indulging in populism. It is the only way forward. This is why it is shocking that a large percentage of the discourse that is being produced in architecture schools is still revolving around the relevance of "the discipline" and its "history." Worse than that, when we try to reclaim our audience, we come out as self-enamoured idiots, obsessed with our own "dreams:" see AIA's 2015 first TV spot ever, aimed at re-capturing the public… It is sad to see how architects present themselves in public.
BU: When you speak of today, to which time do you refer as the past?
AZ-P: I am probably referring to a time that I experienced as a student in Spain working for other architects, when clients trusted us to deliver. Perhaps it was a time when architecture did not have to be culturally significant all the time and architects did not have to do something exuberant all the time either. There was a certain pressure on architects during the 1990s that you had to do something weird to demonstrate cultural significance. Mayors needed to have their extravagant, culturally significant monuments. In the search for that cultural significance, we entirely lost it and there are people who can do the bean counting and logistics better than us, so we have been removed from the position of responsibility – and power – and turned into some sort of disposable ornament in the process…
…the complete interview was published in MONU #28 on the topic of Client-shaped Urbanism on April 16, 2018.
Title: Project Managers and the End of the Dominatrix Architect
Project: Interview with Alejandro Zaera-Polo
Date: January 2018
Type: Commissioned interview
Topic: Client-shaped Urbanism
Organizer: MONU
Status: Published
Publications: MONU #28, P. 10-19
Interviewer: Bernd Upmeyer