15-11-21 // BOARD SELECTED AS FINALIST FOR "MILL AREA" COMPETITION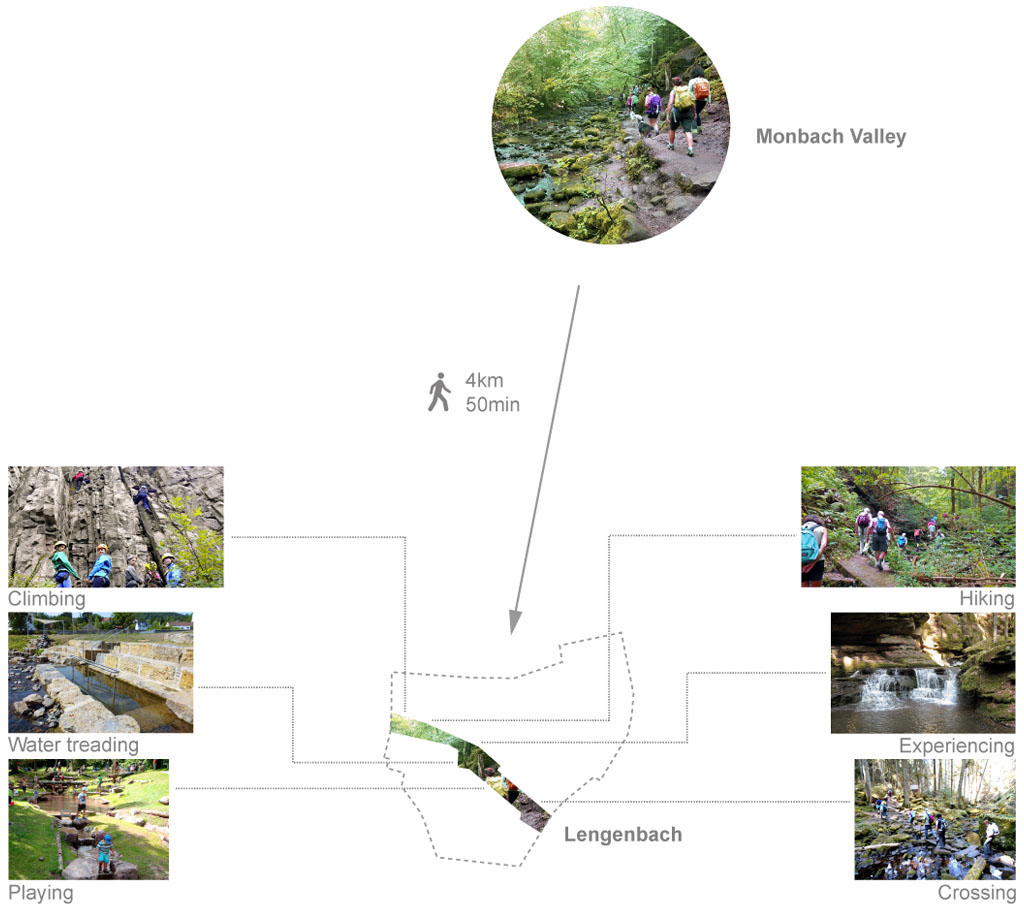 "Monbach Valley" to the Centre
BOARD reached, together with AX5 and LOOP, the final phase of the "Mill Area" competition in Bad Liebenzell, a city close to Stuttgart, Germany.
Their entry "A River Runs Through It" proposed to use the so-called "Monbach Valley" north of the city as a model and inspiration. This brings a popular landscape from the surrounding area to the centre of the city and makes the "Lengenbach" creek of the site tangible in a variety of ways. In the southeast there should be a stone bridge with which the Lengenbach can be crossed; further up stones and rocks on which people play and climb; even further up there are areas for water treading and a small waterfall; there will also be a climbing wall in the northeastern part of the creek. Additionally there will be an option for hiking along the Lengenbach.
More information about this project can be found in Architecture.