26-04-13 // SPREAD YOUR WINGS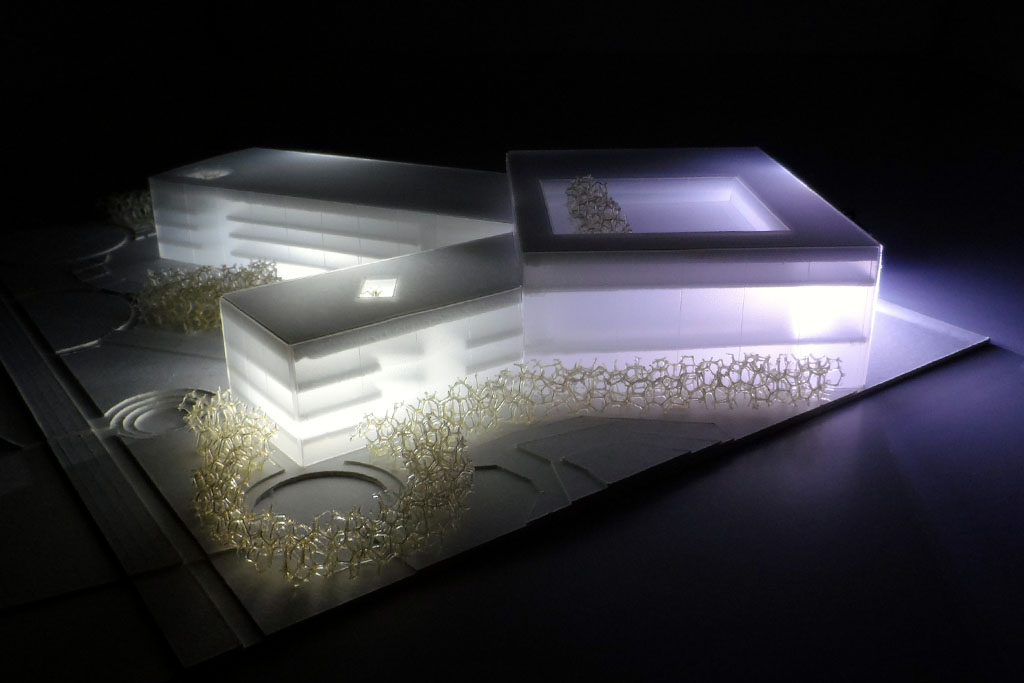 To use the location and the context of this project for a new school building on the fringes of the city of Vienna in Austria in the best possible way, we proposed a building that consists of one main building facing the so-called "Maria-Trapp-Square" and two classroom wings penetrating a school garden. The school garden accommodates several sports fields, ponds, vegetable and flower gardens, teaching terraces, a small open-air theater, and a running track that cuts through the lot and doubles as a public path for pedestrians, connecting the public paths and the surrounding neighbourhood in a more direct way.
To create a compact and therefore energy-efficient and sustainable building with a clearly identifiable main building, the main entrance of which opens up to the square of the neighbourhood, we propose to cluster all the large common functions of the school – such as the two large sports halls, the gym, the multipurpose room, and the dining area – and stack them on top of each other. The other common areas – such as the multimedia library – are organized around these sports and recreational facilities in this main building. Together with the shared learning and lounge areas of the school's two classroom wings, these general areas create a vertically and horizontally connected network of paths that cuts through the entire building.
The building offers a high degree of flexibility with regard to the organization of all the rooms, especially in relation to the classrooms. This flexibility is ensured by a supporting structure that allows, for example, the column-free sports and recreational areas that can easily be connected with each other and function as large undivided spaces. Most of these spaces may be subdivided by transparent and partly moveable walls.
While entering the school building through the main entrance at the Maria-Trapp-Square, you first enter the school lobby that is part of the continuous network of paths and common areas. From this lobby area you can see directly into the glass-walled glazed dining area and the gym on the ground floor. While looking up, you even can get an insight into the two glass-walled sports halls on the upper floors. While crossing the lobby on either side, you reach the garden and the rear of the building with the two classroom wings. Either wing includes open learning areas, such as the so-called "homebases" for the different departments that are situated in its centre.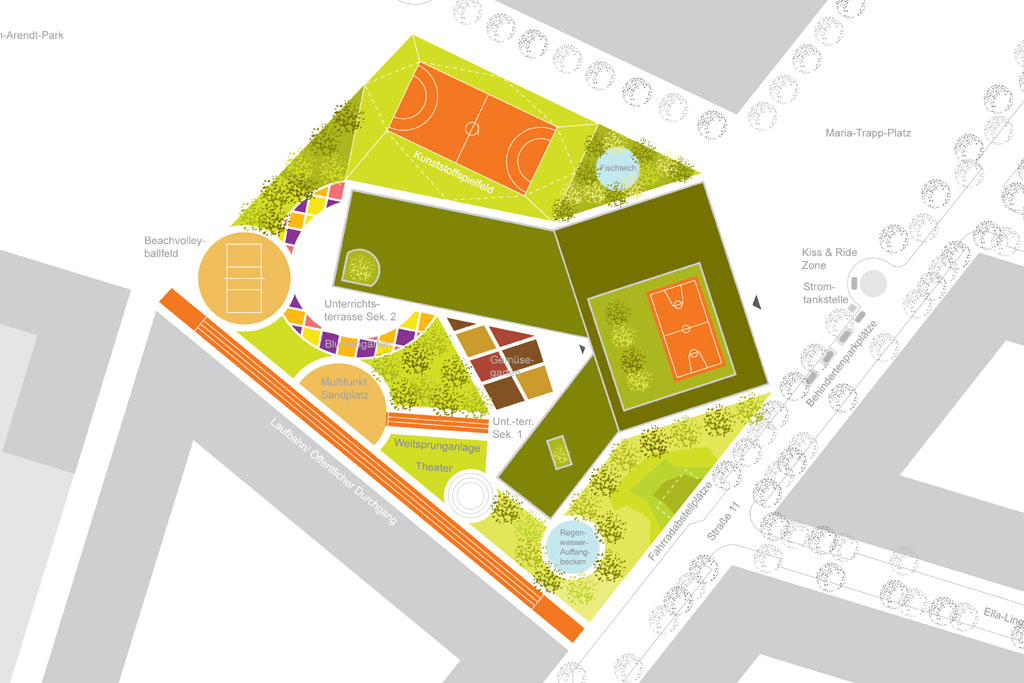 Site plan


Stacking of the common programme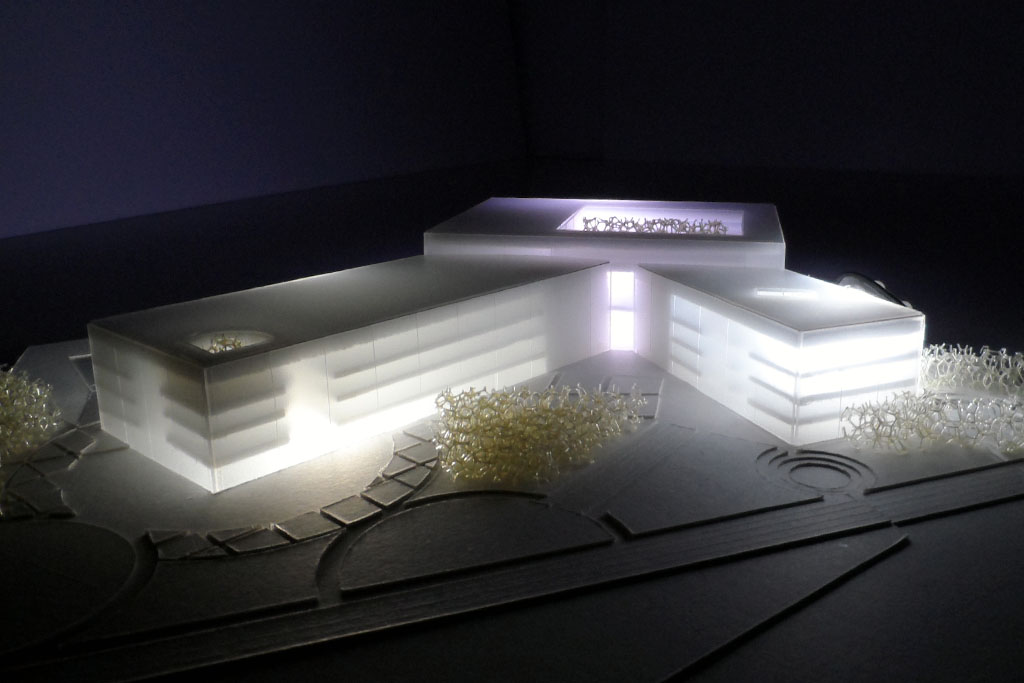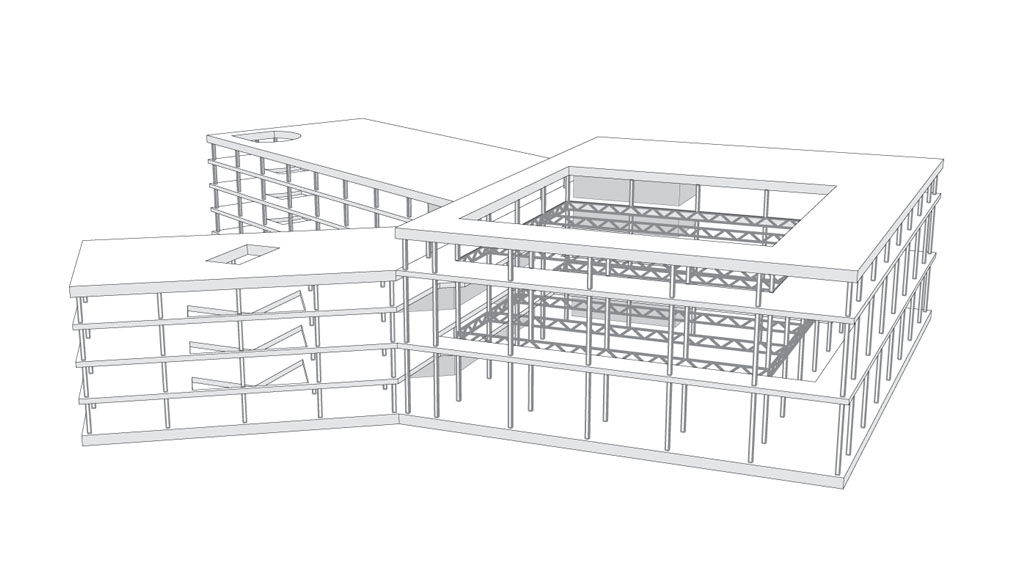 Structure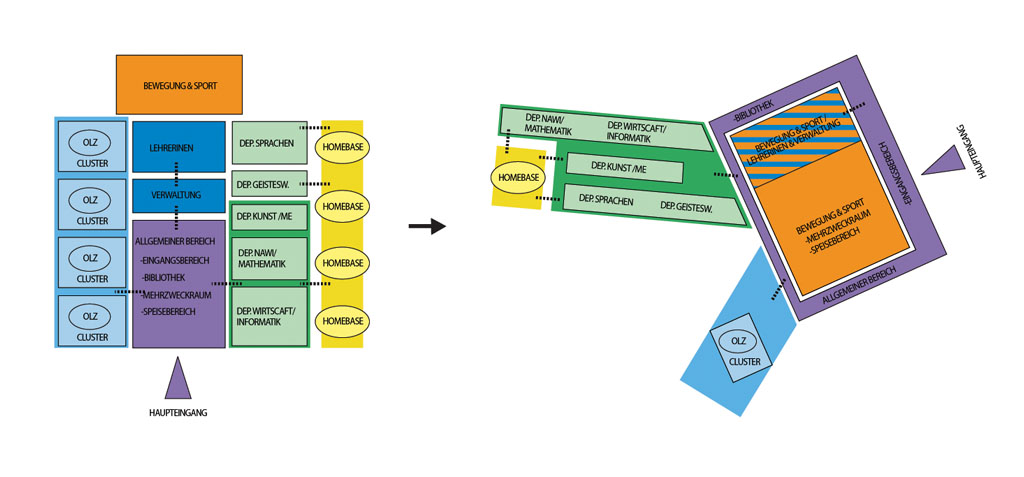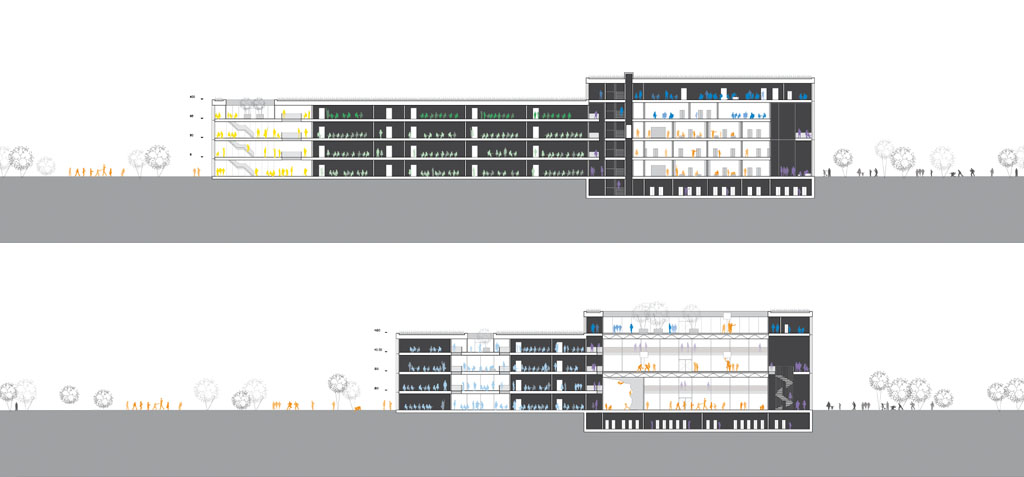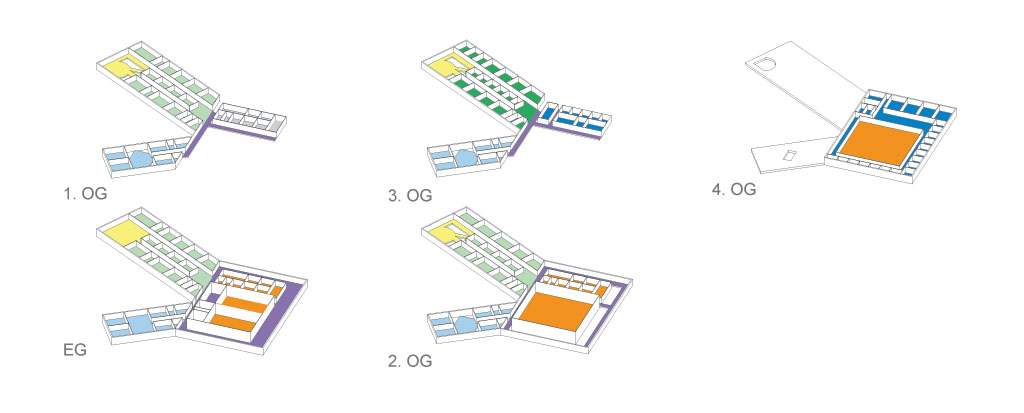 Title: Spread Your Wings
Project: International Architecture Competition for a new school building in Vienna, Austria
Date: April 2013
Type: International Architecture Competition
Organizer: BIG – Bundesimmobiliengesellschaft
Participants: 71
Location: Vienna, Austria
Site: Aspern, Seestadtstraße 27, Vienna
Programme: School building
Surface: 14.000m2
Status: Competition
Client: BIG – Bundesimmobiliengesellschaft
Team: Bernd Upmeyer, Eleni Karagiannidou