04-06-12 // BADEL SQUARE Awards round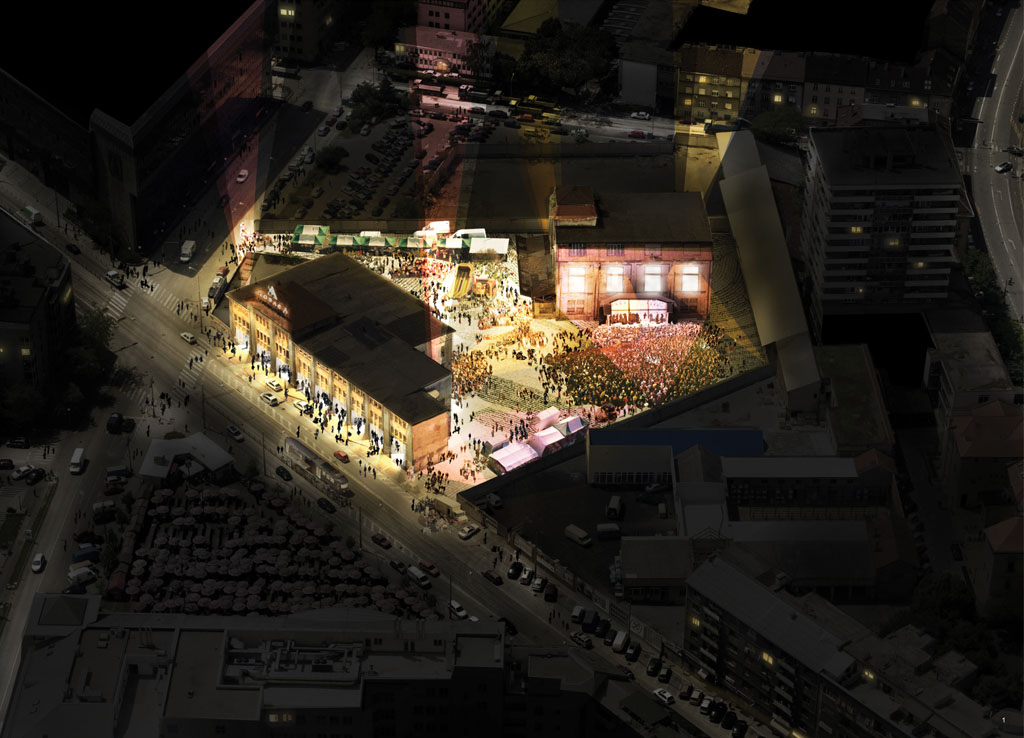 This proposal reached the so-called "Awards round" that chose the best 14 projects out of 242 entries.
Since there is currently no financial 'partner' for a necessary public-private partnership to develop the 'Badel Block' in its entirety, this proposal suggests releasing the project from the pressure of finding the 'one' partner immediately, but instead focusing on a longer process that can be guided through several phases.
Therefore, we propose to start developing the Badel Block with a rather small investment in the construction of a 5.000 m2 large public square between the Yeast Building and the Gorica Factory that we call the "Badel Square". In order to construct this new Badel Square only a few of the existing unprotected buildings of the Badel Block have to be removed. We believe that such an initial small investment into a square will increase the value of the block in terms of space, but also money and will attract investors, eventually leading to a complete rehabilitation of the Badel Block. When the main idea of the competition was to initiate a process of rehabilitation, the construction of a public square as a first phase provides an important departure point. In such a first phase the existing protected monuments on the site, such as the Yeast Building and the Gorica Factory, don't even need to be restored, but only improved in terms of safety, while the facade of Gorica Factory can be used as a gate, providing access to the Badel Square right from the beginning. But a serious restoration and reuse of the existing architectural monuments will not happen before Phase 2. From the very first moment the Badel Square will provide a public space for the city offering a range of activities such as markets, concerts or other events. Once new private investors are found, the Badel Block can be developed further through seven phases around the Badel Square into a dense city block with mixed functions.

Although we propose to develop the Badel Block in seven steps that finalizes in a dense city block with a particular shape, as shown in the drawings, our strategy should still be understood as a plan with an open end that can react to changing conditions and different designs over the years of its development. This is important as after the first phase, there can easily follow several years without further phases possible to develop. The only determined elements of our design proposal lays in the obligation to construct a public square that is surrounded by three smaller city blocks that allow pedestrian access to the square from all four directions and integrate the protected buildings, such as the façade of the Gorica Factory, into the new block layout. However, in order to show one vision for the Badel Block, we show one particular design (Phase 7).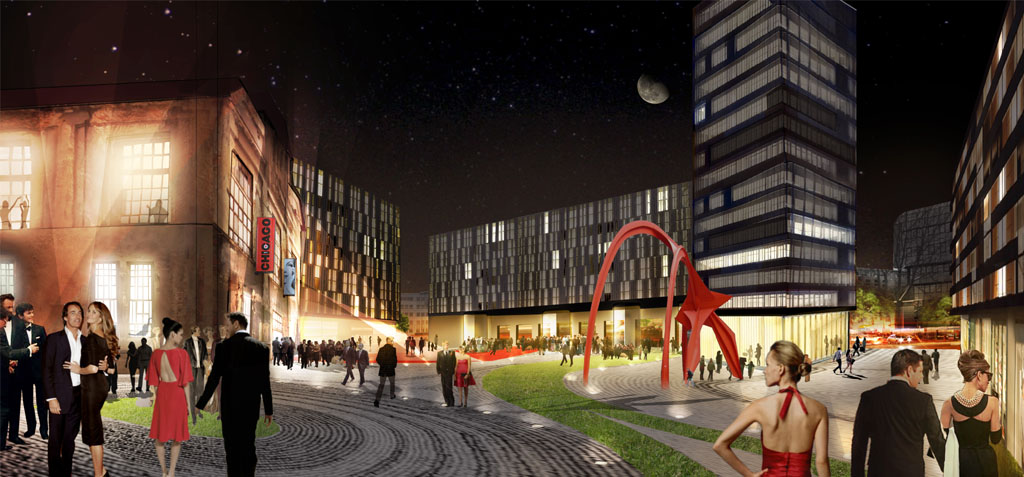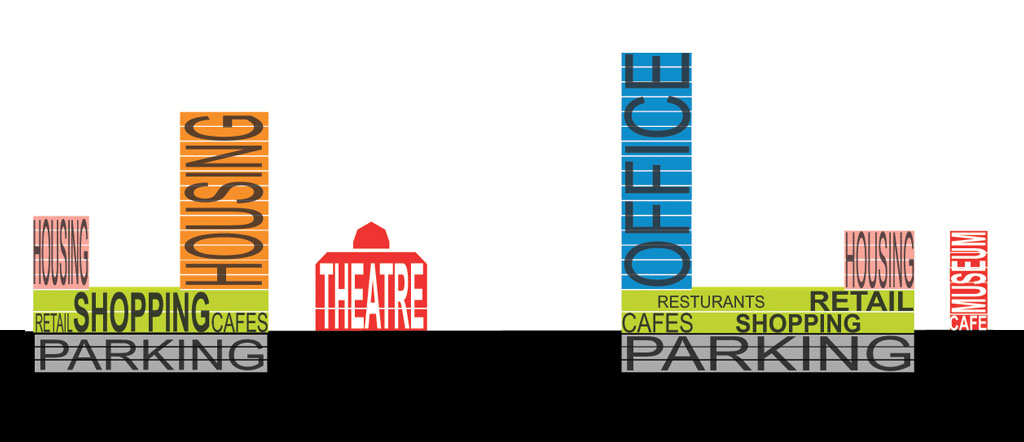 Title: Badel Square
Project: Urban-architectural concept design for the Badel site redevelopment
Date: May 28, 2012
Type: One-phase Open Architectural Ideas Competition
Organizer: Zagreb Society of Architects
Participants: 242
Ranking: 14.
Location: Zagreb, Croatia
Site: Badel Square
Programme: Urban block
Status: Competition
Surface: 50.000 m2
Client: City of Zagreb
Awards: Awards round
Exhibitions: ZgForum, Gajeva 27 in Zagreb, Croatia, July, 2012
Team: Bernd Upmeyer, Javier Bressel Mateo, Phil Wilson