07-07-14 // STACKED WORKSHOPS 2nd round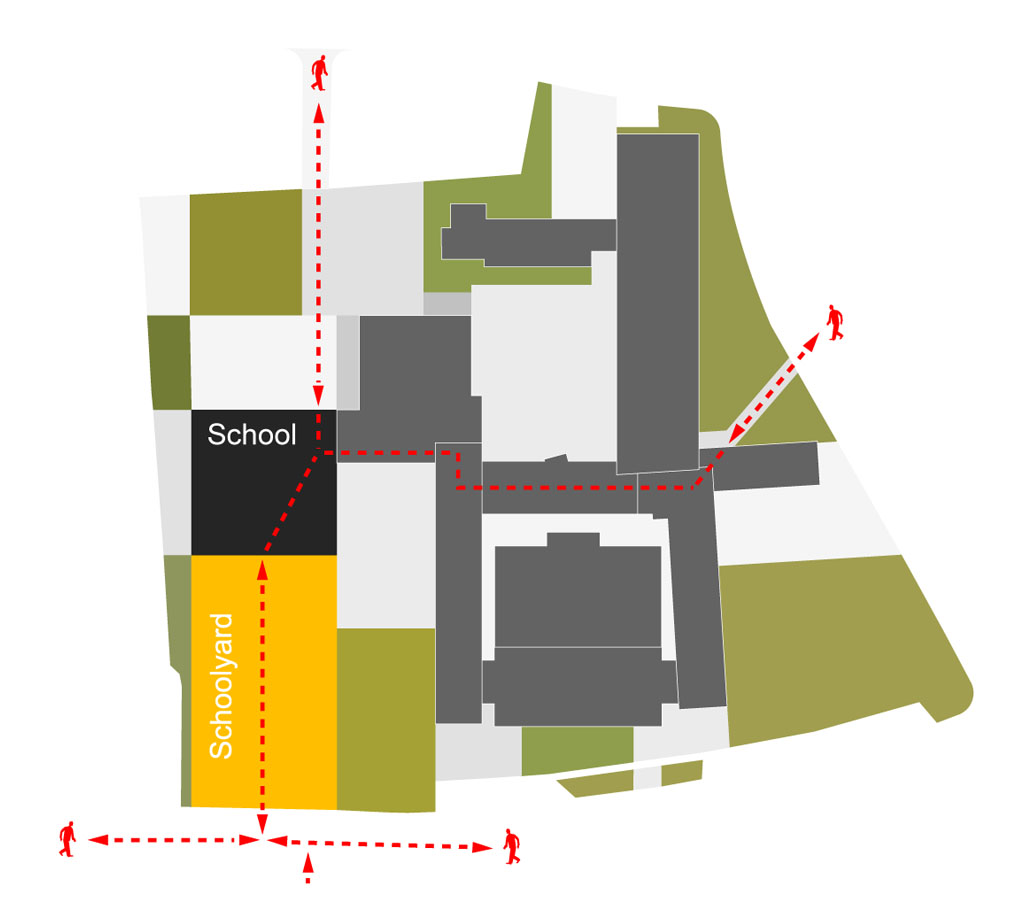 Connections to the existing public axis of the school
School and Schoolyard
Due to the current uninviting entrance situation – which is dubiously placed and lacks clarity – to the east-side of the vocational school in the German city of Mölln, we propose to create a new compact extension to the school, with a new main entrance and a schoolyard in front, to the west of the site. The foyer of the new building will connect directly to the existing public axis of the school.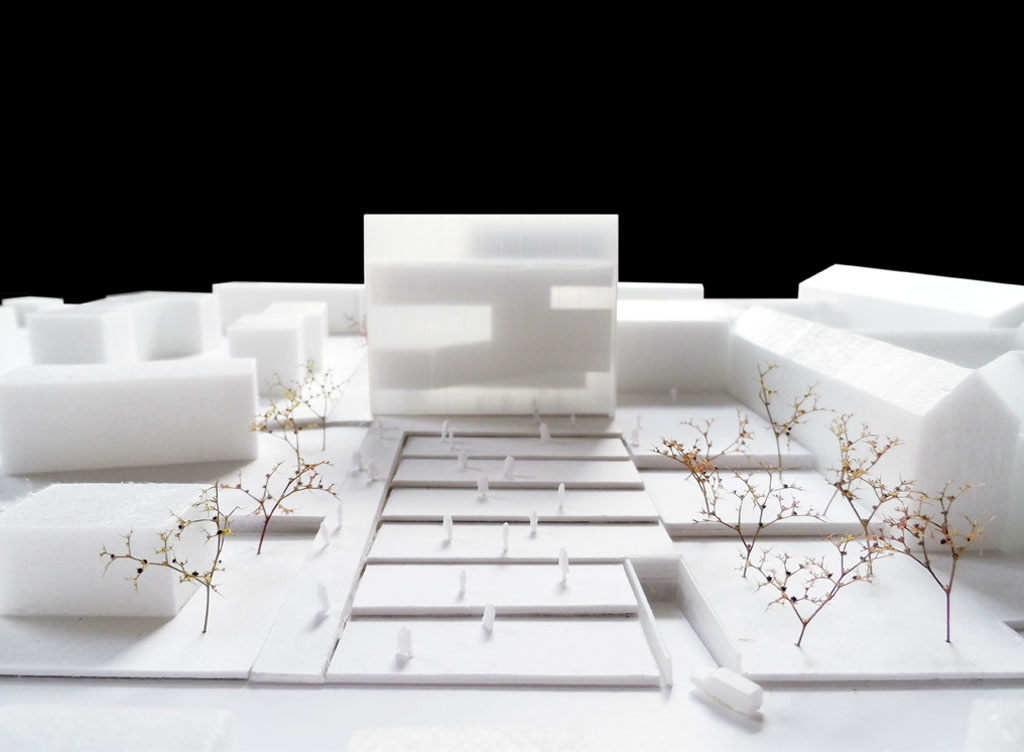 View of the new school building with the new square in front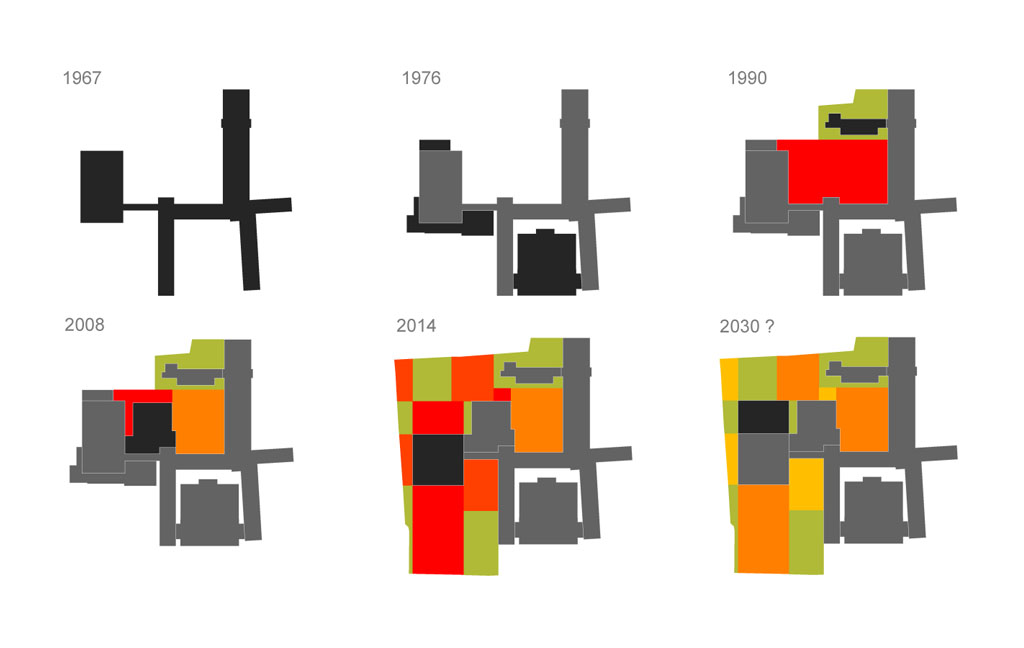 Timeline of the formation of the schoolyards
Network of Squares and Courtyards
With the new schoolyard, the development of squares that began back in the 1990s with some of the earlier extensions to the school will continue. With the help of small forest areas a network of squares and courtyards will be created. The north-side offers the possibility of an extension to the school in the future.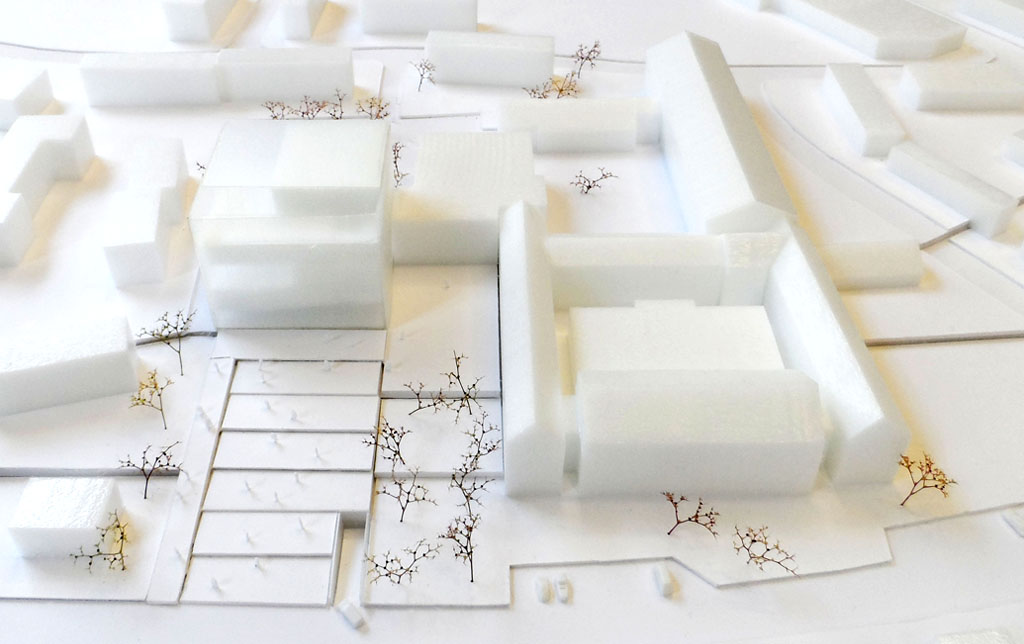 View of the extended school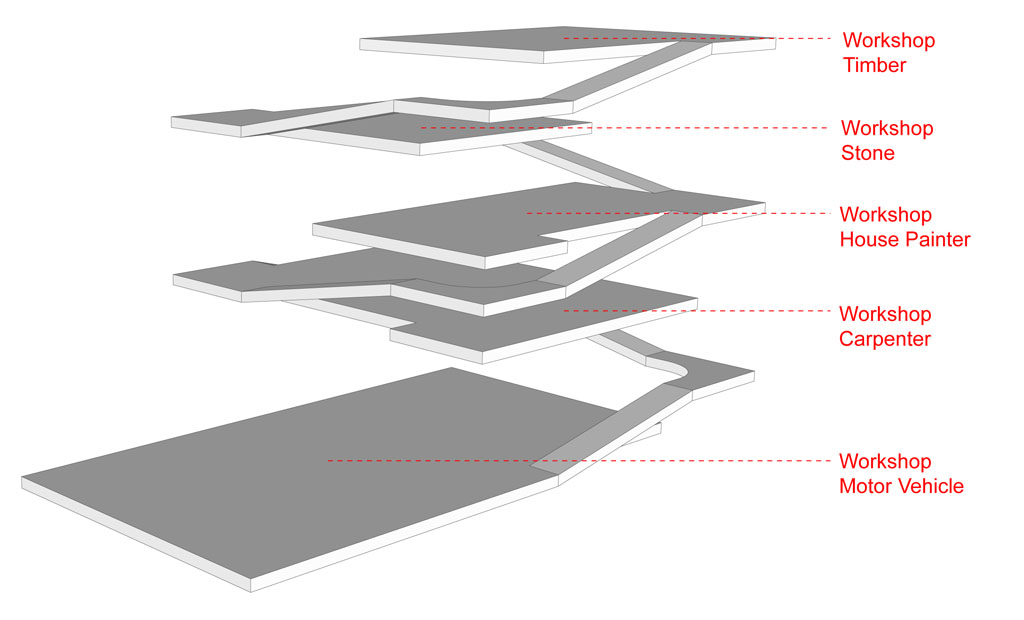 Stacked Workshops
Stacked Workshops
In order to obtain a compact and thus climatically and economically sustainable new school building, we propose to stack the workshops one on top of the other and to connect them with ramps to allow vehicle-traffic on all floors.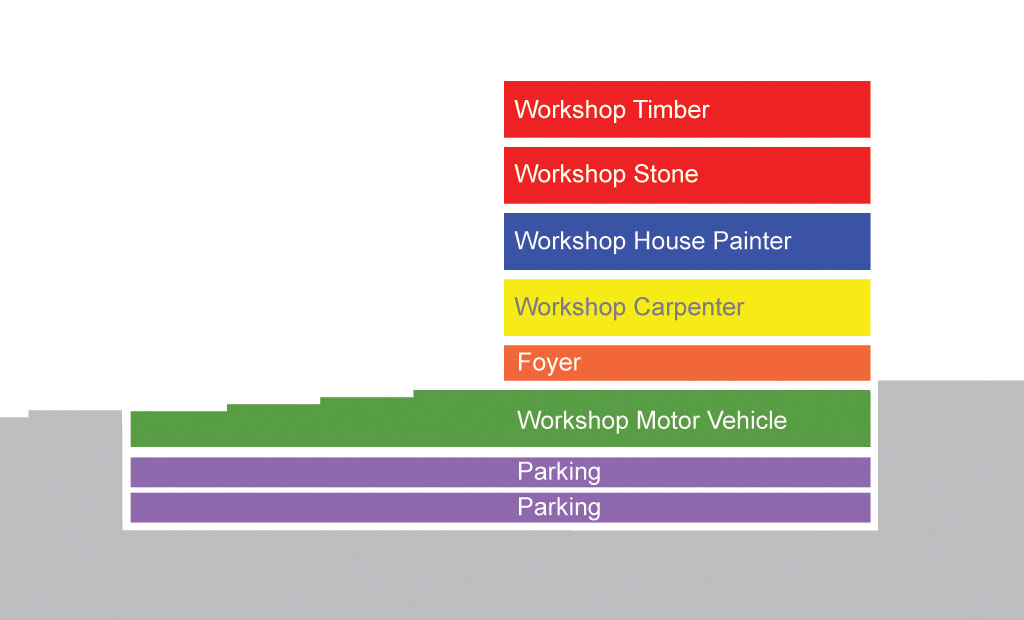 Programme section
Spatial Programme
The spatial programme in the new building is organized in such a way that one function always fills an entire basement. The entrance area, for example, is generously and welcomingly located on the ground floor together with two multifunctional rooms and a small espresso bar. In the basement there is a parking garage for 120 cars, accessible via a ramp from the new square.
Title: Stacked Workshops
Project: Construction and expansion of a vocational training center of the Duchy of Lauenburg in Mölln, Germany
Date: July 2014
Type: Open 2-Phase Architecture Competition
Organizer: Duchy of Lauenburg
Participants: 61
Ranking: 14.
Location: Mölln, Germany
Site: Kerschensteiner Straße, 23879 Mölln
Programme: School building
Surface: 6.500m2
Status: Competition
Client: Duchy of Lauenburg
Team: Bernd Upmeyer, Karlis Ratnieks