22-11-13 // NEW SCHOOL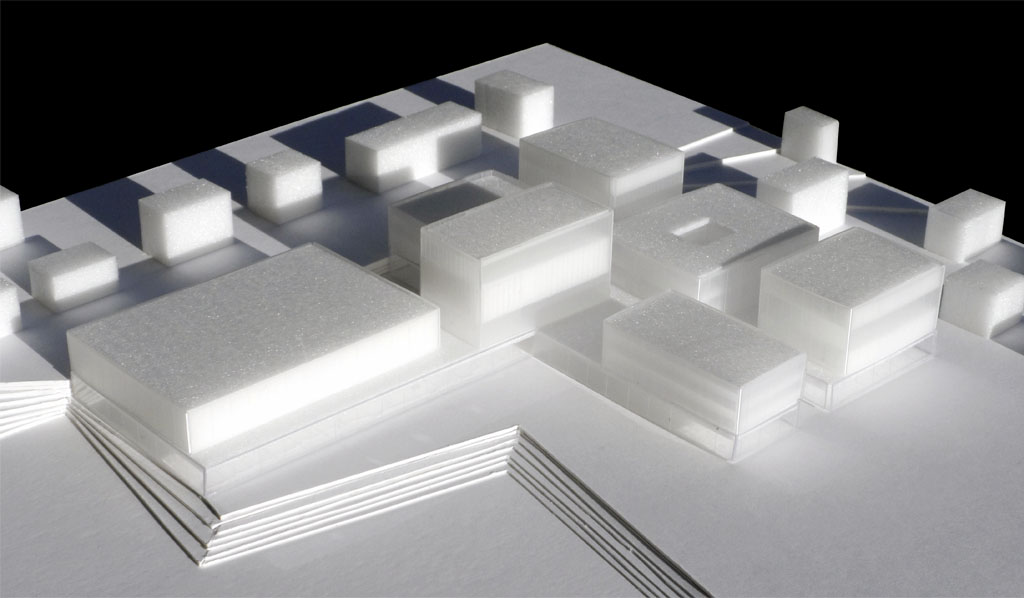 View of the new school building after the demolition of the existing school complex
We proposed an L-shaped school building with various courtyards that blends perfectly into the surrounding landscape and architecture.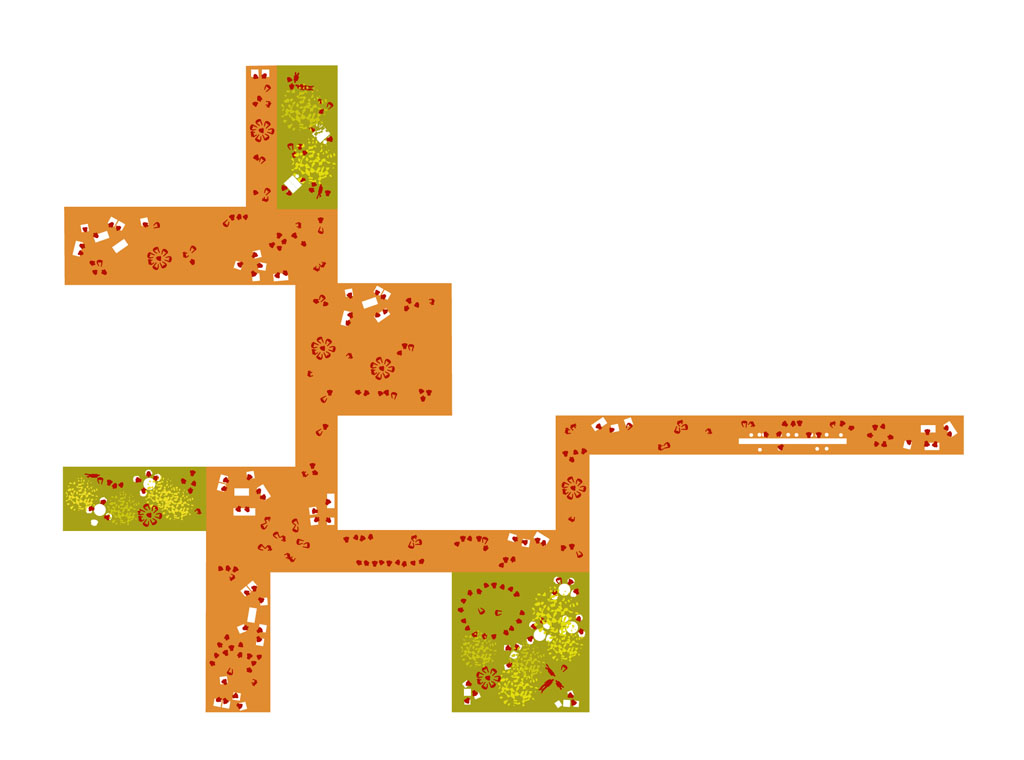 Learning and playing landscape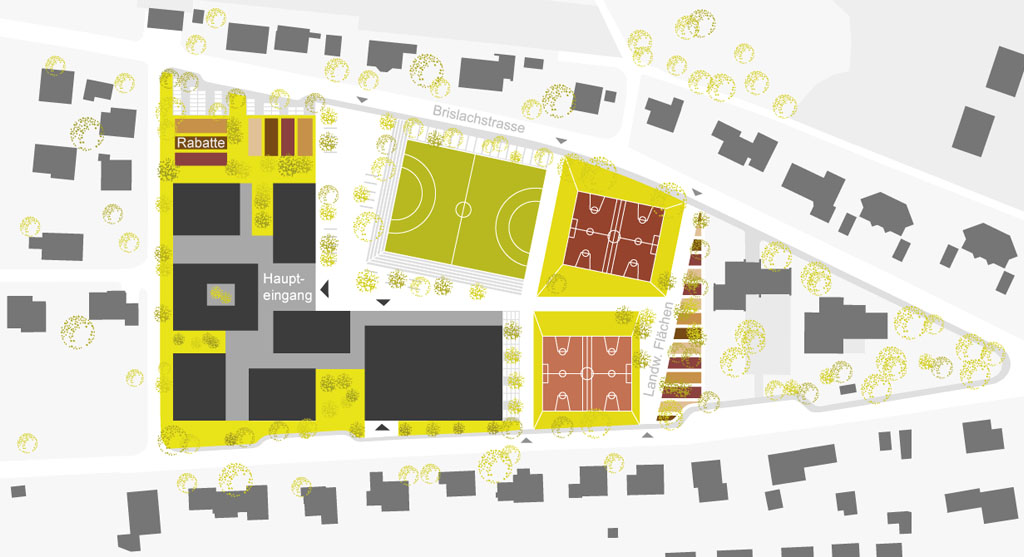 Site
Outdoor Facilities
After the demolition of the existing school, new outdoor facilities, with small agricultural fields in the west and east, will surround the new building. The placement of a grass pitch at the street in the north creates an outdoor space for school breaks directly in front of the main entrance with a view to the sport facilities.
Extension
The L-form of the new building makes it possible that the school can easily be extended in the future in two directions. Since the classrooms are located in the north, they can be expanded there from 18 to 27 classes. Another gym can be added in the east.
Spatial Programme
The spatial programme is vertically divided into two parts: while on the upper floors are all rooms that need more tranquillity, such as the classrooms, are on the ground floor the rooms that are louder and more public, such as the assembly hall and the group rooms.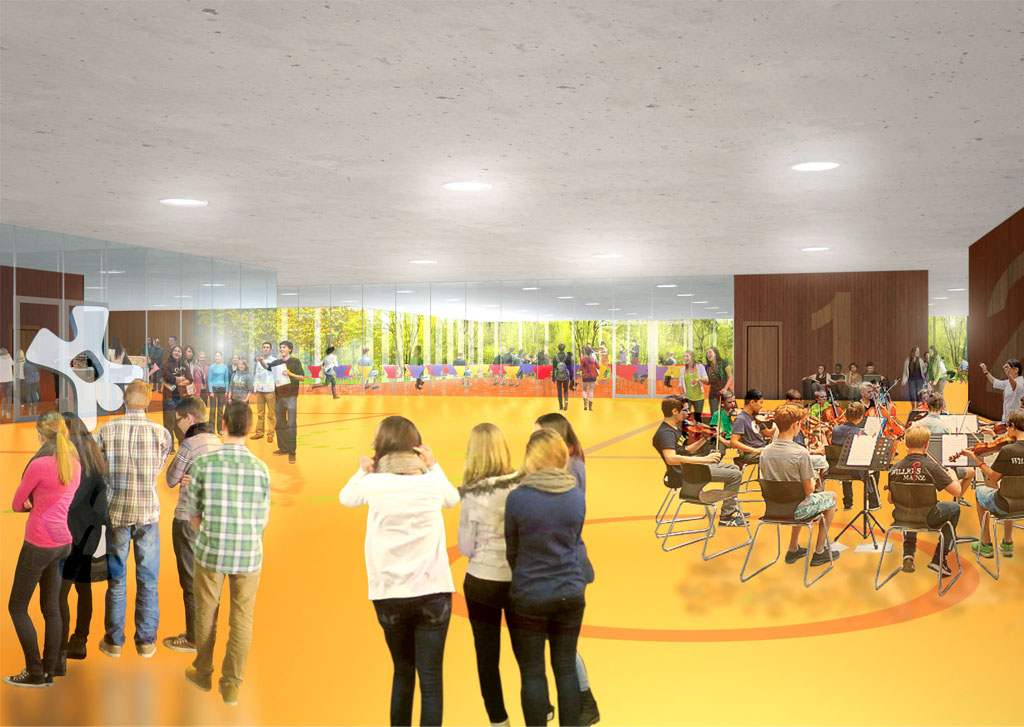 View of the foyer on the ground floor with the transparent auditorium in the background
Flexibility
The upper floors, which include classrooms, special rooms and the rooms of the teachers and the school management, are flexible in terms of the organization and thus the teaching methods. The simple structure makes the building affordably and sustainable.
Learning and Playing Landscape
On the ground floor there is a continuous open space that functions as learning and playing landscape and as a space to spend school breaks. The courtyards are part of this landscape. This landscape connects the various functions, such as the assembly hall and the library, with each other, without producing spaces that are corridors only.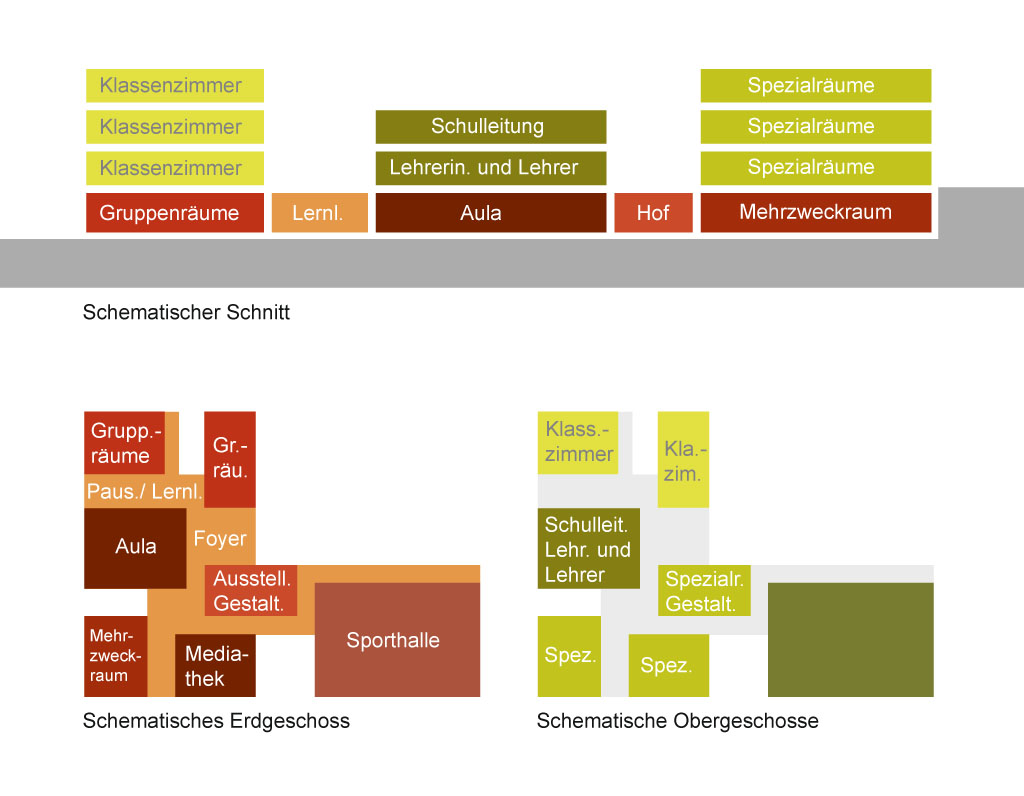 Programme section and plans
Title: New School
Project: School in Switzerland
Date: November 2013
Type: Open 2-Phase Architecture Competition
Participants: 98
Location: Laufen, Switzerland
Site: Brislachstrasse, Laufen
Programme: School building
Surface: 5.700m2
Status: Competition
Client: Canton Basel
Team: Bernd Upmeyer, Marcis Kalnins, Karlis Ratnieks