18-11-08 // KOIVUSAARI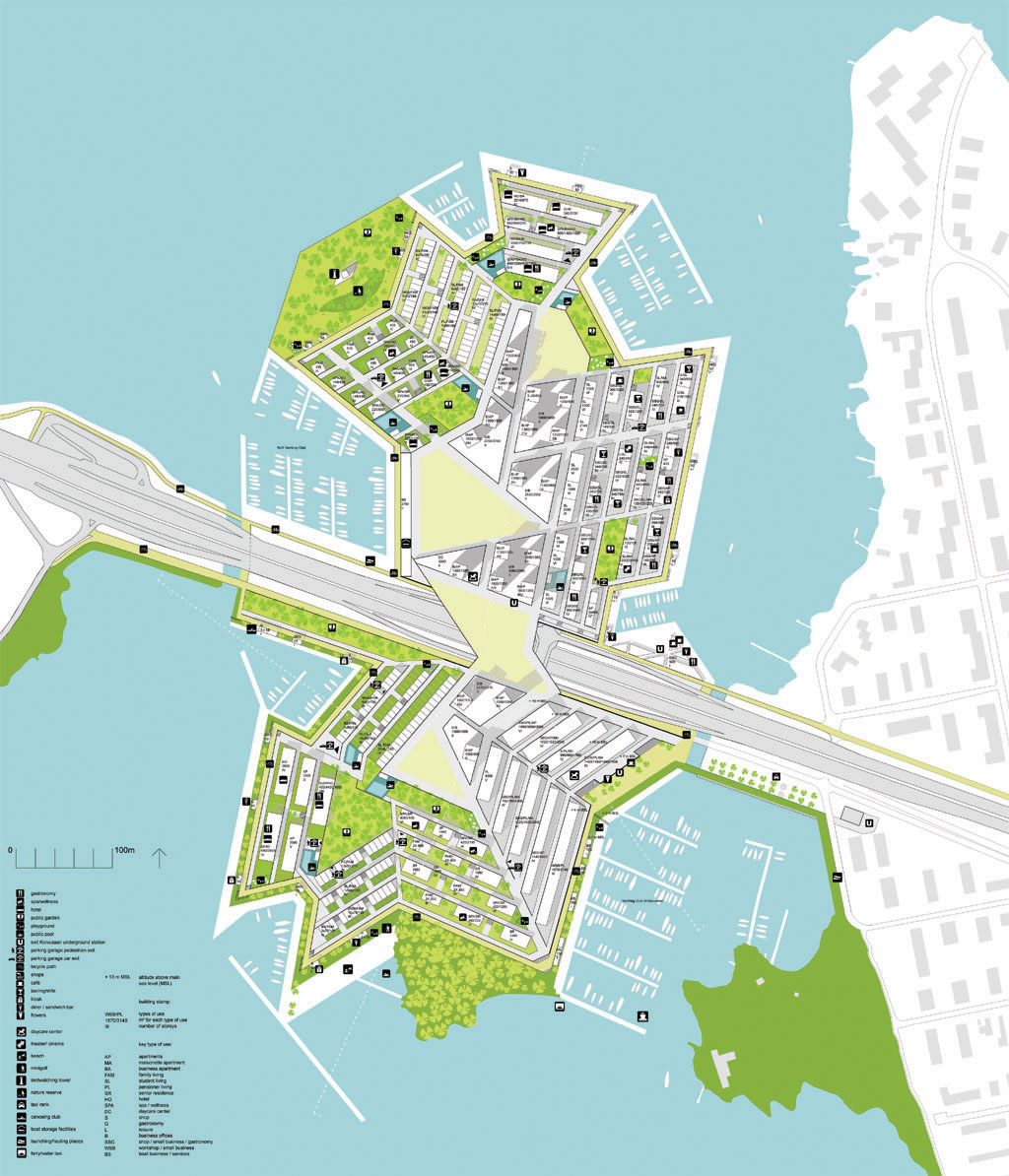 The proposal submitted for the area of Koivusaari tries to make the most of the excellent transportation connections of the area, including the planned underground railway line and the Länsiväylä motorway on the one hand, and its unique location in a scenic archipelago landscape with a maritime atmosphere on the other. This aim will be achived by transforming the entire island into a 19m high hill that encompasses both transportation systems underneath and cascades down to the waterfront in 3m steps, creating characteristic terraced residential and office buildings with outstanding views into all directions of the beautiful context. The entire shape of the proposed island is based on those views. In addition, the 19m high hill will incorporate a huge parking garage for more than 3000 cars. The future residents will be able to walk directly from their parked car or the new railway station to their house or workplace in just a few of minutes. On top of that, the entire masterplan will exist only of zero-emission-buildings. None of the buildings will have conventional heating. This will be achieved by optimizing the building cladding, such as triple glazing for example, optimizing façades, storage mass, and sun protection.
The entire island can be seen as a huge piece of cascading urban landscape cake that can be divided into 10 pieces that are directly related to 10 scenic views of the maritime landscape. The first view is directed south-east towards Vaskiniemi. The second view looks clockwise into the Vaskilahti Bay, the third to Nurmiluoto, the fourth to the adjacent neighbourhood of Lauttasaari, the fifth to Hanasaari, the sixt to Keilahati, the seventh to Leppäluoto, the eighth to Lilla Fröken, the ninth to Kylänlahti, and the tenth to Katajaharjunniemi. All the buildings of the island are designed in accordance with those 10 views, in terms of orientations, façade designs, and organisation. All apartments, offices, and rooms for other functions have large windows on both sides to give almost every room a perfect view over the archipelago. Furthermore, almost all of the buildings are equipped with balconies, loggias, and roof terraces. In addition to that the buildings are placed in such a way that they seldom block each other's view. Apart from the positions of the buildings, the heights of the buildings are related to the 10 views as well. Therefore, the buildings directly at the waterfronts have just 1 to 3 floors. Up the hill, the buildings are getting taller with every step. The tallest buildings stand in the centre and are up to 14 floors tall.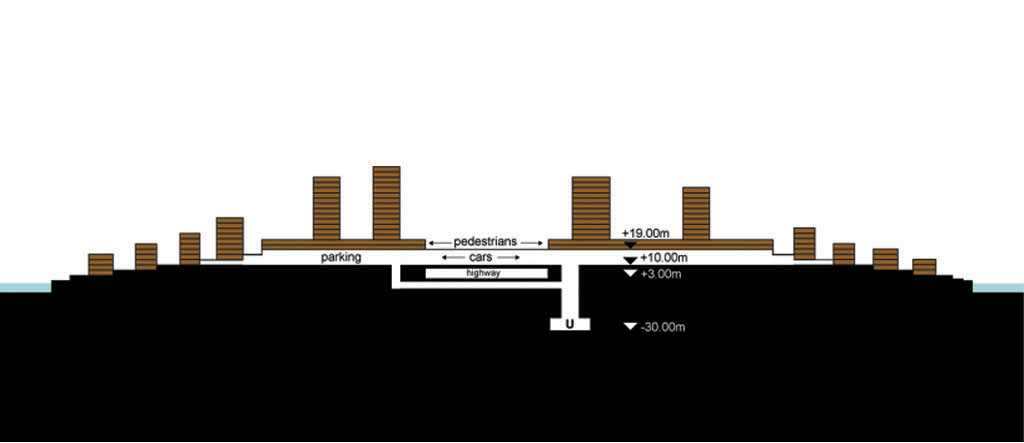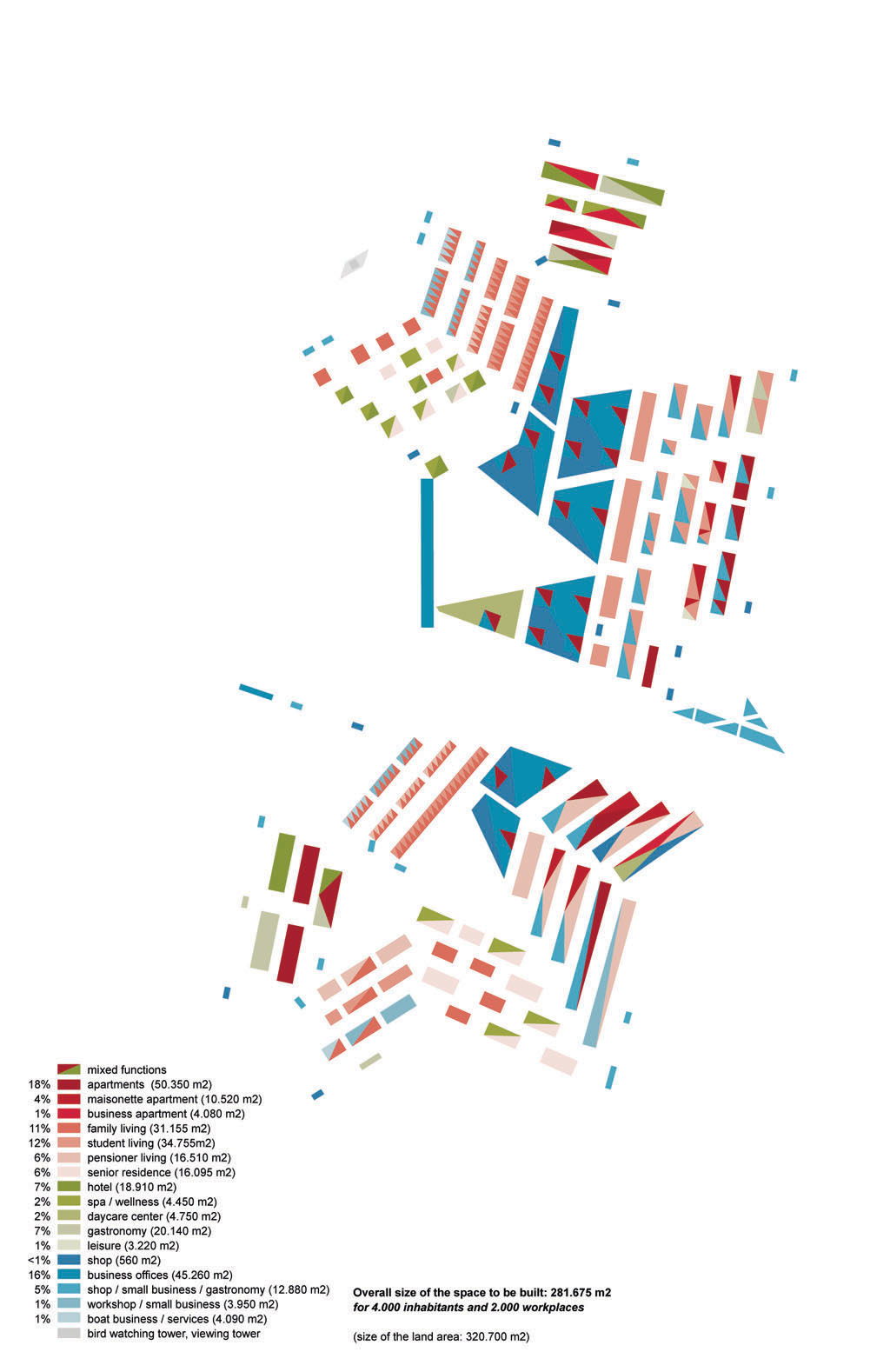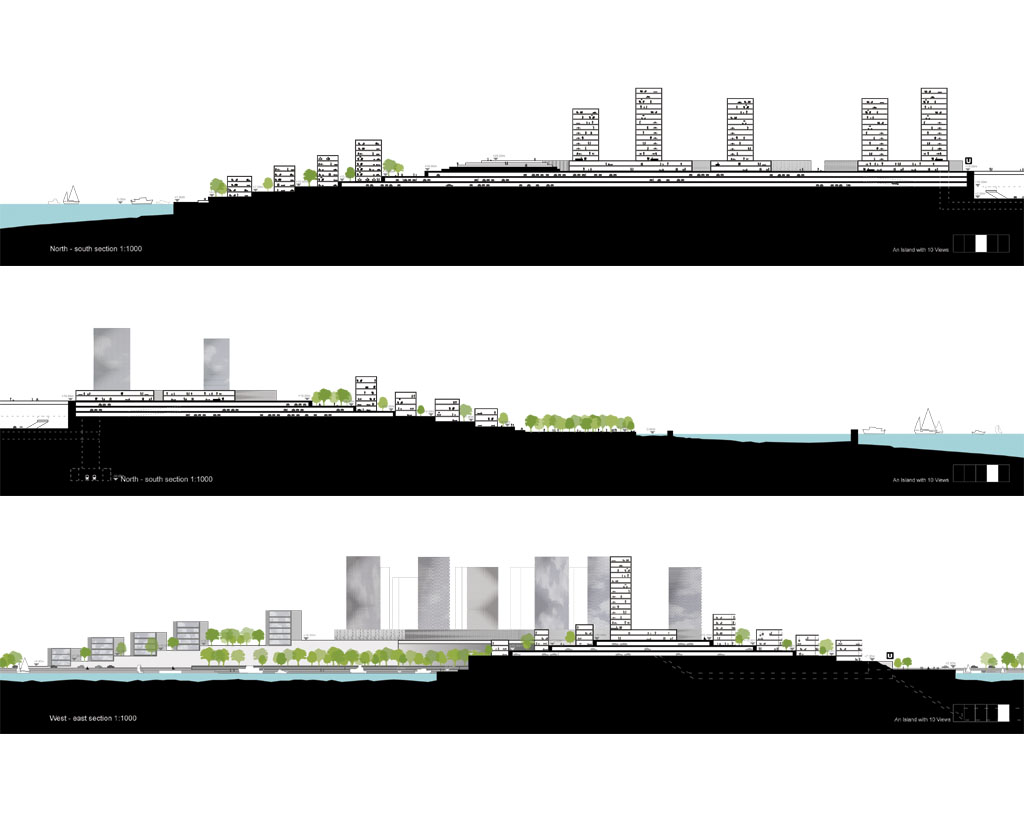 Title: Koivusaari
Project: Masterplan for the Koivusaari Island
Date: November 2008
Type: Open International Ideas Competition
Organizer: Finnish Association of Architects (SAFA)
Location: Helsinki, Finland
Site: Koivusaari Island
Programme: Housing, Workplaces, Services, Recreation, Public space
Surface: 281.675m2
Status: Competition
Client: City of Helsinki
Team: Bernd Upmeyer, Christina Franken