06-01-21 // PROTEST URBANISM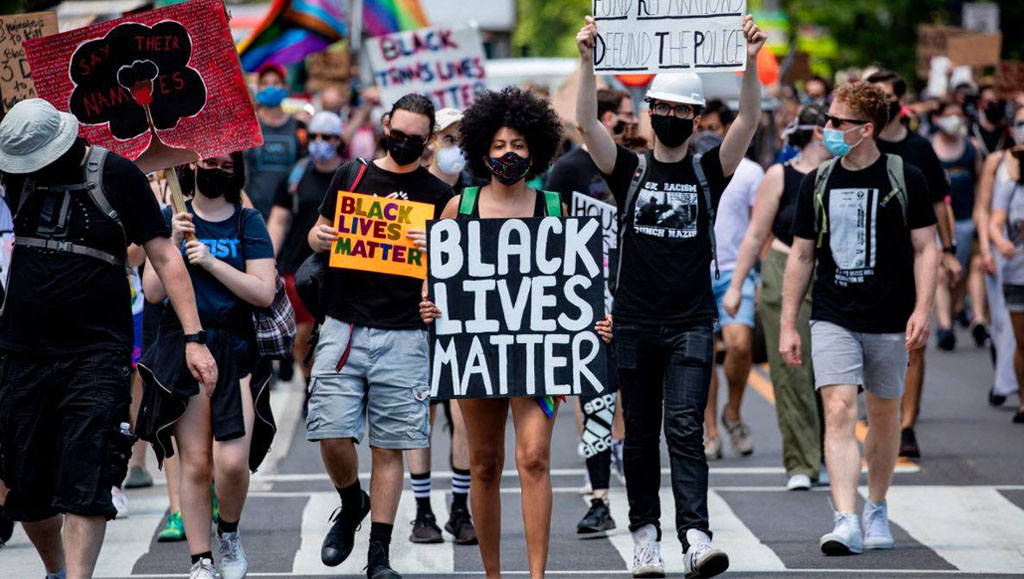 A woman marches to the White House at the head of a group of members and allies of the LGBTQ community
as part of the Pride and Black Lives Matter movements on June 13, 2020, in Washington.
Bernd Upmeyer created a new topic for MONU's coming issue on "Protest Urbanism":
"While urban protests featured in both of our last two MONU issues – #32 on more affordable cities and #33 on the consequences of the coronavirus pandemic for cities – merely as a side topic, with this new issue of MONU we would like to focus entirely on protests as an urban phenomenon, as they appear to be used as an urban approach for change frequently and intensely these days. In a time when most activism is expected to take place in the digital realm and via social media – not only because of the coronavirus pandemic – such numerous mass-events in the physical spaces of our cities might come as a surprise, which intrigued us to such an extent that we decided to study them further. For they have become indicators and symptoms of what is wrong in our world and our cities in multiple respects… "
… continue reading on MONU's website.