05-10-22 // BOARD DESIGNS A 4.5HA LARGE NEW NEIGHBOURHOOD IN THE SOUTH OF GERMANY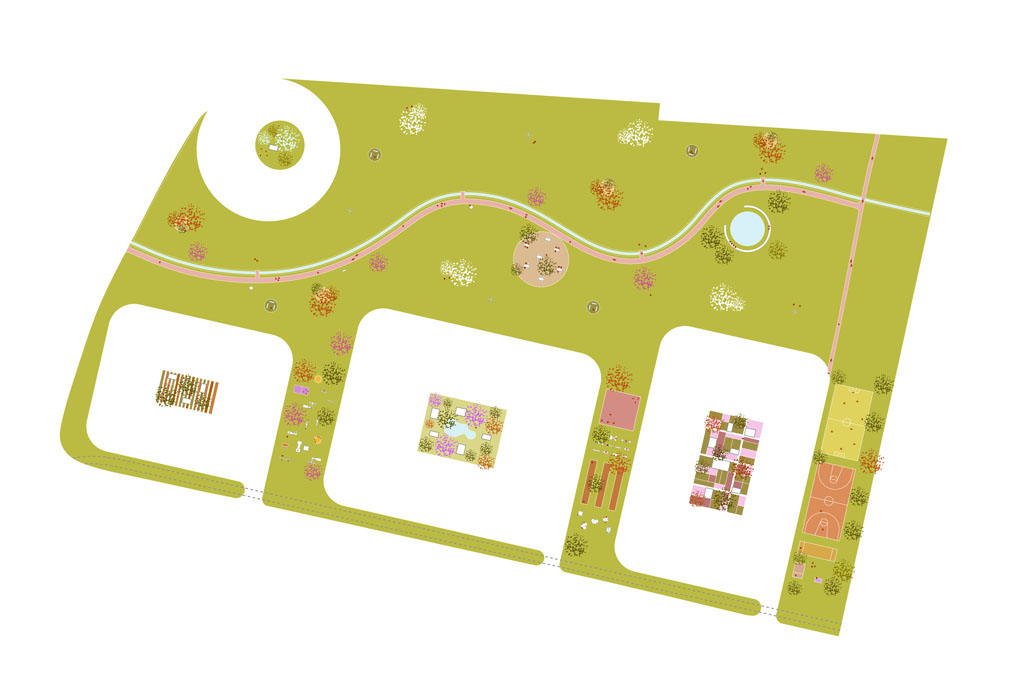 BOARD designed 200 housing units, a district centre, a day-care, a playground, and a park for a 4.5ha large new neighbourhood in Gundelfingen, a municipality in the south of Germany. One of the most impressive features of the site was a view from the road west of the project area into the mountainous Black Forest. To maintain that view and to compensate for the structural developments, BOARD proposed a new residential area in the south and a species-rich meadow orchard as a public park in the north of the area. In addition, 3 public playgrounds are designed that create a thoroughfare and a connection to the surroundings and divide the residential area into 3 open, adaptable green residential courtyards, creating a clear, qualitative but flexible urban design concept.
More information about this new project can be found in Architecture.