10-03-18 // ARCHITECTURAL ELEMENT 3: ROOF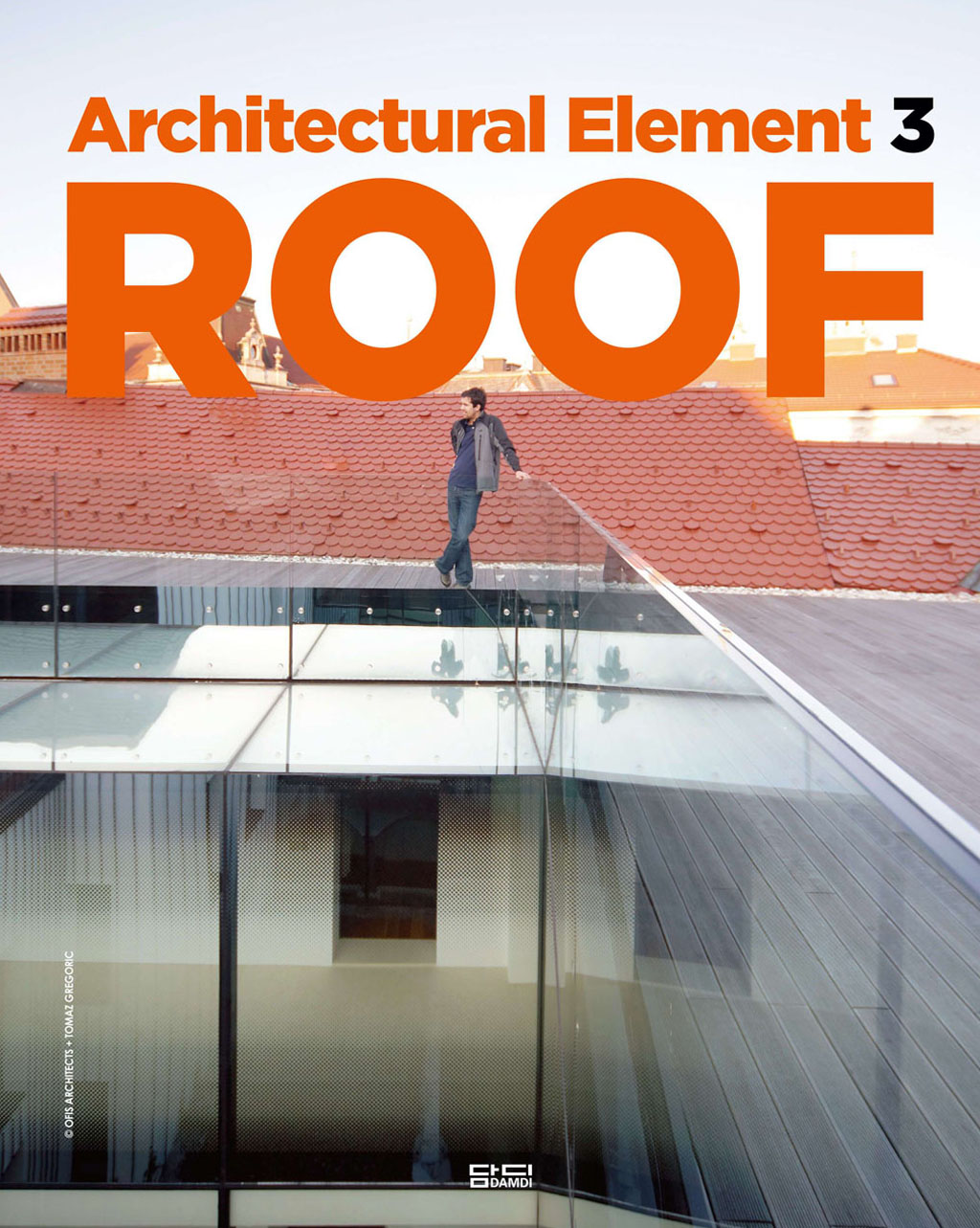 BOARD contributed to DAMDI's book "Architectural Element 3: Roof". The volume includes interviews and projects from architecture offices from all around the world.
Some of BOARD's projects and the following interview with Bernd Upmeyer on the "roof" are published in the publication:
Roof
DD: What is the favourite roof you have designed and why?
BU: For the Dutch city of Hulst we once designed a temporary roof for an open-air theatre that could be easily assembled, disassembled, and stored, together with a temporary stage, temporary tribunes, and 500 chairs in a 3 metre high space of about 40m2 surface area. This made the storage of the roof and the other temporary elements very easy during the winter months when the theatre was closed, and eliminated the need to build an entirely new warehouse. I was pleased that we achieved that by creating a simple steel structure made of thin steel struts. Moreover, the roof can easily be closed in case of rain, with its system of waterproof fabric, and a curtain that surrounds the roof can create a closed interior space around the stage and a small temporary stand for 100 seats.
DD: What is the least favourite roof you have designed and why?
BU: Last year we worked on the design for an extension of the town hall in a small town in Germany called Korbach, where we proposed a one floor high building that connects to all the other new extensions. We placed this connecting building on the first floor to provide occasional access for the public to the centre of the site on the ground floor, where we created a public square with an open-air theatre. We were quite convinced of the success of this elevated building that worked as a roof for the public space underneath. But we got the impression that the prevailing and continuing negative reputation of spaces under elevated buildings for which modernism can be blamed – which we believe needs to be overcome – eventually led to the fact that the design was not chosen…
… the entire interview can be read in Writings.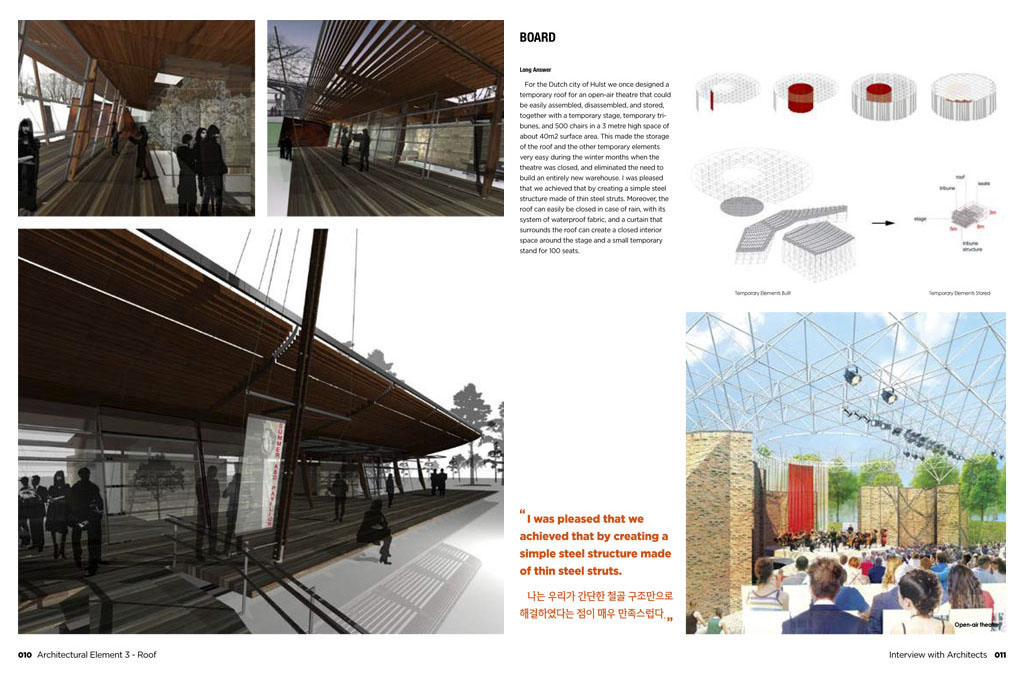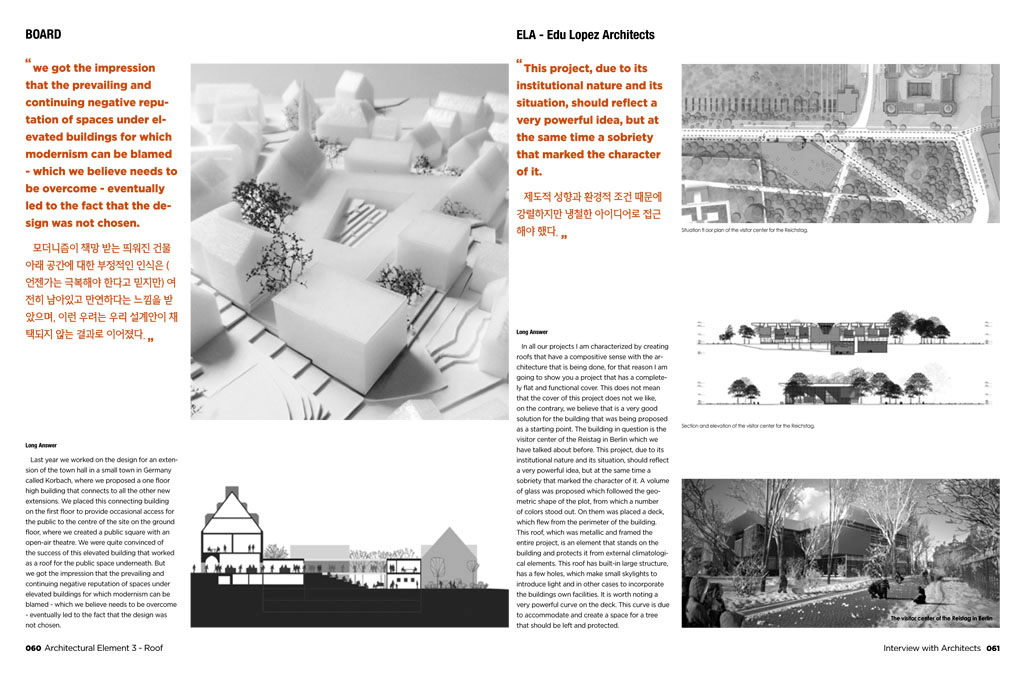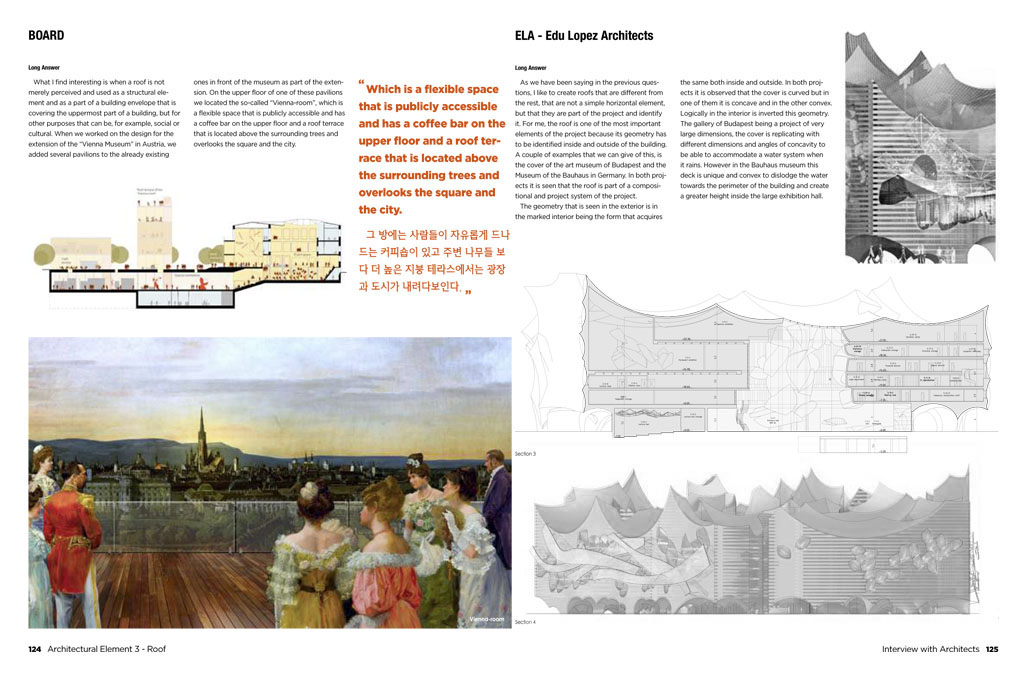 Title: Architectural Element 3: Roof
Contribution: Roof
Author: Bernd Upmeyer, BOARD
Date: March 2018
Publisher: DAMDI
Location: Seoul, South Korea
ISBN: 978-89-6801-076-7
Pages: 11, 56, 60, 70, 87, 96, 104-105, 122, 124, 134, 140-141, 143